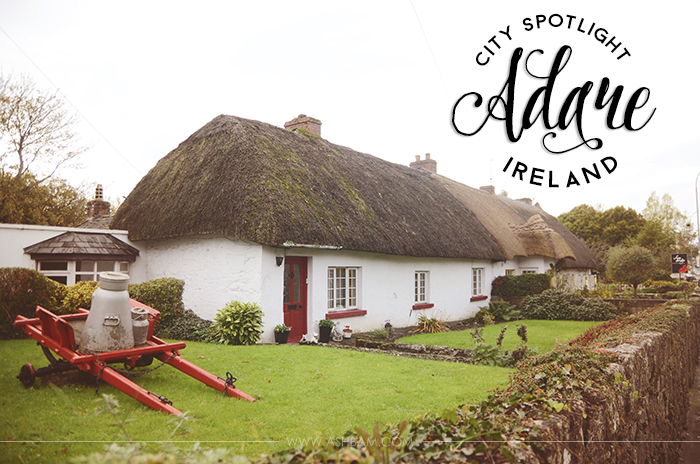 Happy St. Patrick's Day everyone! Hope you're all having a lovely day and maybe enjoying some Green Mint White Hot Chocolate? I thought it only fitting that this City Spotlight post was about one of the prettiest place I've visited in Ireland!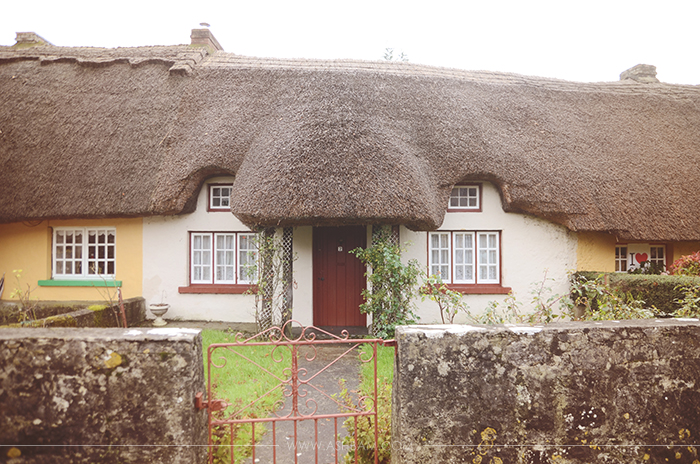 When I traveled throughout Europe a few years ago one of our final stops was in Adare, Ireland. I'd heard this small village in County Limerick was a must and since it was on the way to our last city we figured why not! It's a designated Heritage Town and considered one of Ireland's most beautiful and friendliest villages.
We arrived by bus from Galway later in the evening, rolling our suitcases down a quiet side street and hoping they weren't too noisy as we tried to find our B&B. We stayed at the Berkeley Lodge, just a short walk to the main road. Our host was the sweetest woman and we seemed to be the only guests that evening. The room we stayed in was huge with a great sized bathroom attached, always a plus!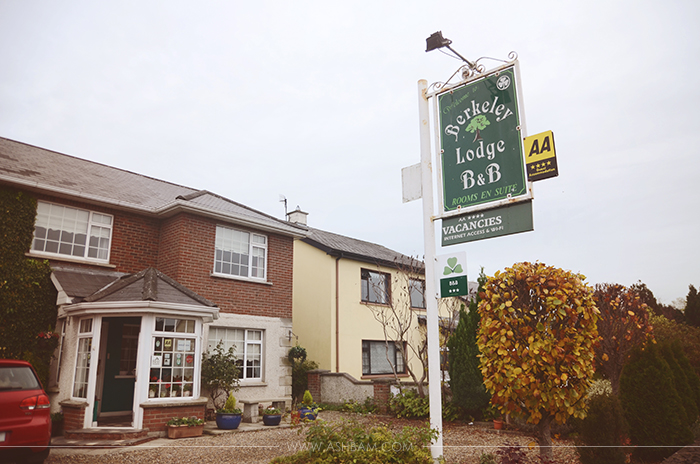 We hadn't eaten anything so we made our way down to the main street hoping to find a pub still offering food at the late hour. Our first stop was a no-go, but they suggested another place just down the street, Pat Collins Bar. Thankfully we made it just in time and had a delicious meal. Since we were pretty drained after nearly a month of traveling, we decided to head back and call it a night.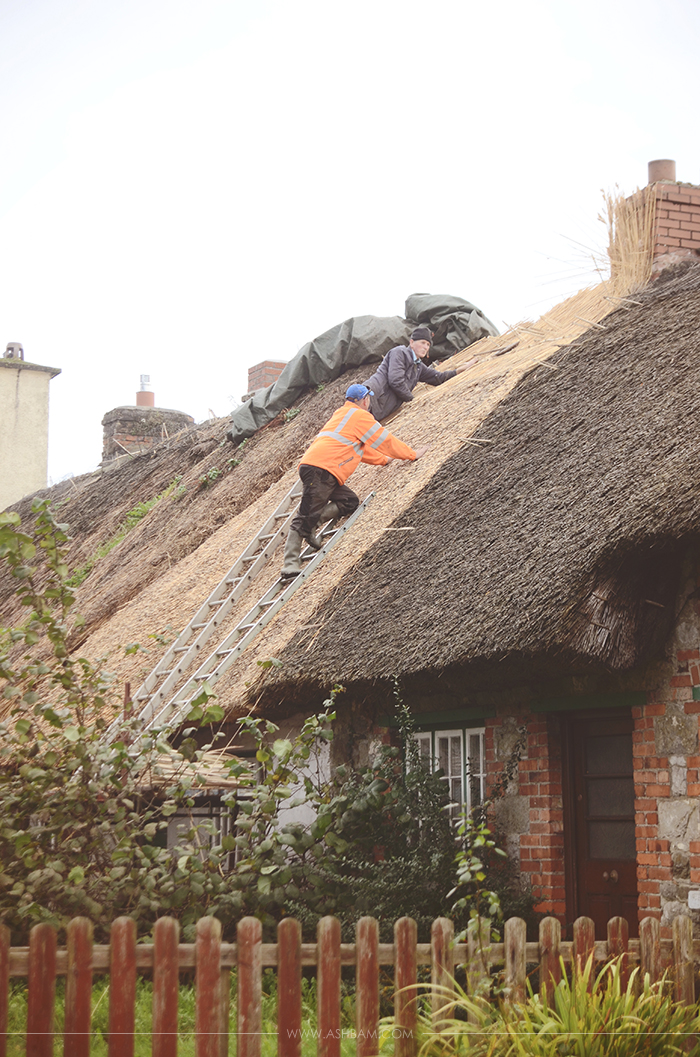 The next day our lovely host made us such a tasty breakfast, it really was a treat. She then so nicely dropped us off at a little shop down the road since we were searching for some gifts to take home. We spent most of that afternoon popping in and out of cute shops. The main street is full of colorful buildings and I'd say one of the biggest highlights are the gorgeous thatched cottages throughout town! While we were passing they were even restoring one, it was amazing to watch!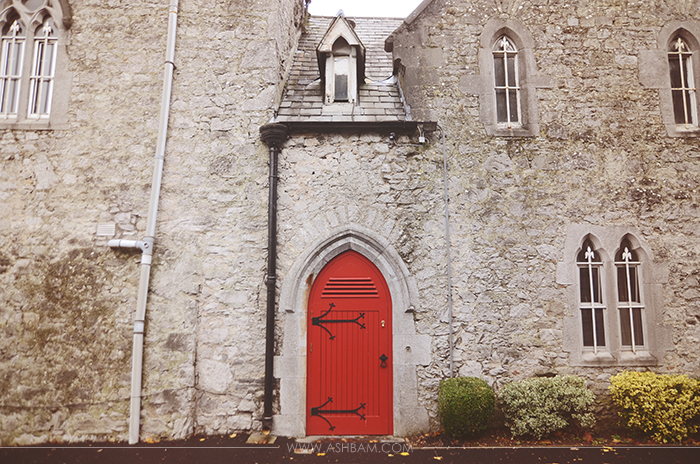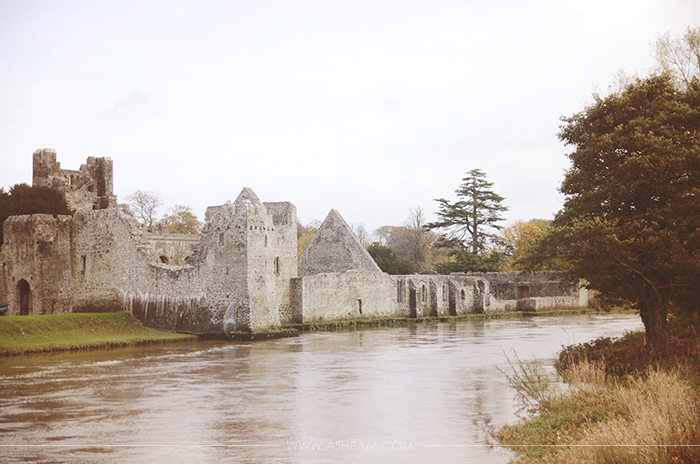 We walked around grounds of The Trinitarian Priory which was built in the 13th century and restored in the 19th century. It's currently the Catholic Church in Adare. It's right next to the Heritage Center where you can pop in for a bite to eat, some shopping and find out information at the tourist center. We tried to make it to the Desmond Castle ruins down the road, but unfortunately it was closed. Also near by is the Adare Manor Hotel. One of my best friends stayed there on her honeymoon and she said it was absolutely gorgeous, I mean really who wouldn't want to stay in a castle? Sadly, we didn't have enough time to check it out, but hopefully if you find yourself in Adare you'll get the chance to visit.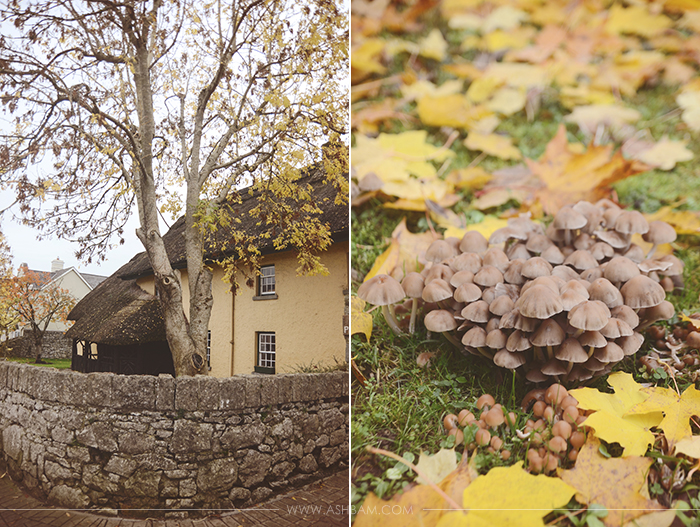 While traveling we surprisingly ran into quite a few people from Ohio! When we were waking around Adare a woman offered to take a photo for us and when her husband came over I noticed he was wearing an Ohio State hat! So we all got to talking and they were just too cute, we even ended up taking an O-H-I-O photo with them! It truly is such a small world!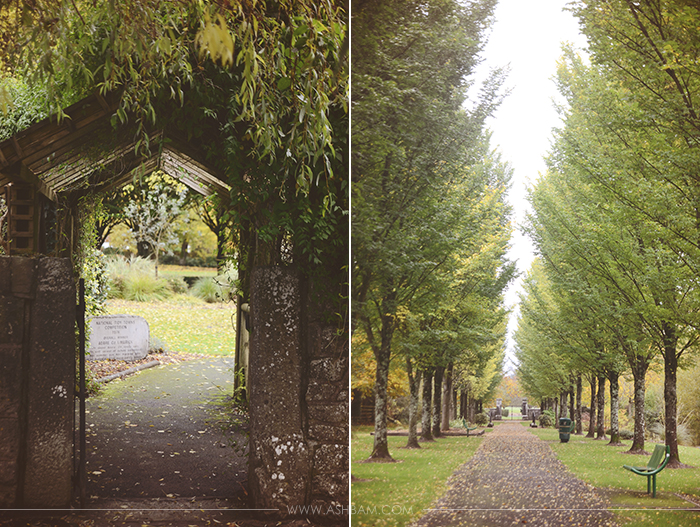 That evening we were moving on to Bunratty, our final stop before flying out of Shannon Airport the next morning. Unfortunately the bus schedules were all off because of construction so we had a hard time figuring out how to get there. So our host, who truly was one of the kindest women I've ever met, said she would drive us there. She was just so sweet and when we offered to pay her for her troubles, she refused to take our money. The Irish people truly are some of the most wonderful people I've had the pleasure to meet. Even if the scenery in Ireland wasn't divine, I would still suggest visiting just for the kindness and generosity of the people.
Yes Adare is a small village, but I loved every minute of my stay. You really do feel as if you're in another time and it's the perfect place for a relaxing stroll! I highly suggest adding it to your travel bucket list! (Is anyone else's list nearly a mile long?)
So have you had the pleasure of visiting Adare, let me know in the comments!
Enjoy the rest of your St. Patty's Day!
Follow me on: Bloglovin – Twitter – Instagram – Facebook – Pinterest