Hey everyone! Is anyone else addicted to Instagram? It's by far my most use app on my phone! So I thought today I'd do a little round up of my current favorites!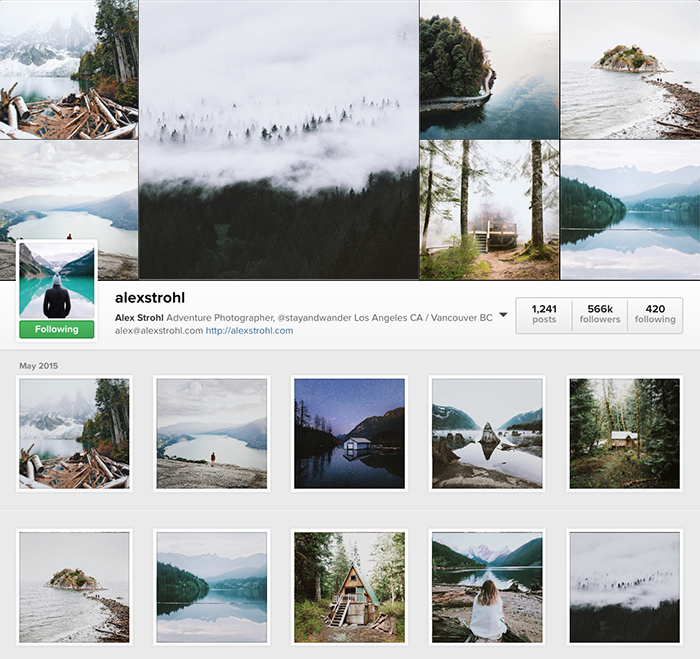 Alex Strohl is an extremely talented photographed based in LA and Vancouver. His instagram is a collection of gorgeous mountain scenes, lush forests and glassy lakes. I'm in love with the cool tones of his images, there's a such a sense of unity between them though they're all so different. He's done work with Tourism Canada as well as states in the US. His photographs really remind me that there's still so much more to see in North America.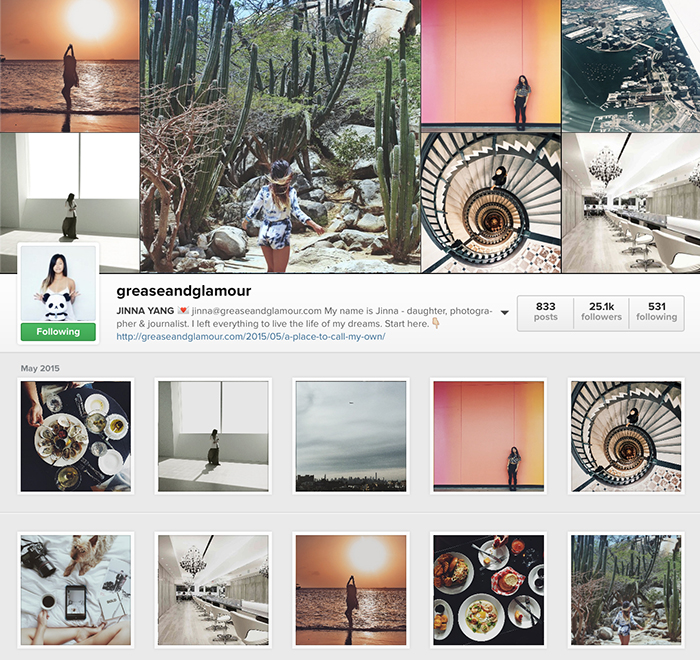 Jinna Yang is a photographer and journalist traveling the globe after quitting her fashion job in NYC. Her feed is full of inspirational words and gorgeous photographs, I always look forward to a post from her because I know it'll bring a smile to my face. She's really great at reminding you to focus on the good in life and to continue to dream. Check out her blog to read more about her amazing journey so far.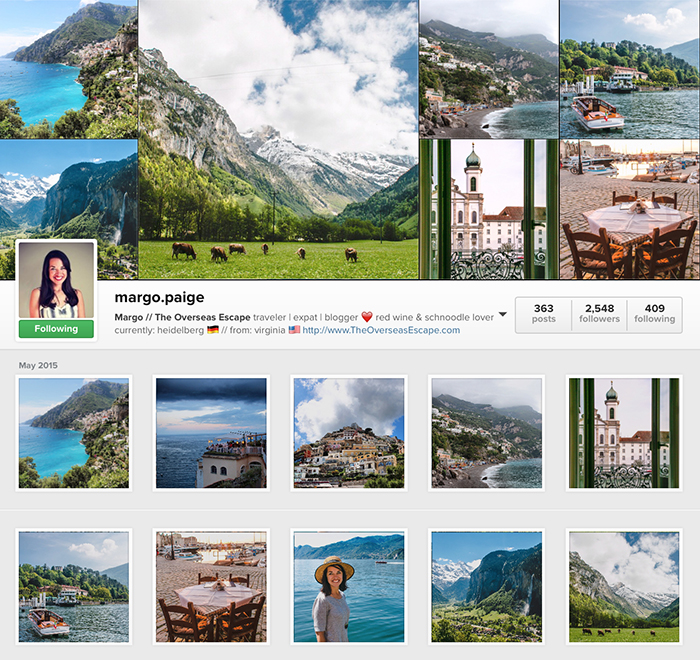 Margo is an expat living in Germany and the blogger behind The Overseas Escape. Her photos are a collection of her travels throughout Europe and they are breathtaking. She convinces me to visit a city with just a single photograph. Not to mention she has the sweetest personality! I know she'll be returning to the States soon, but I have no doubt her photos will continue to impress back here on the other side of the pond!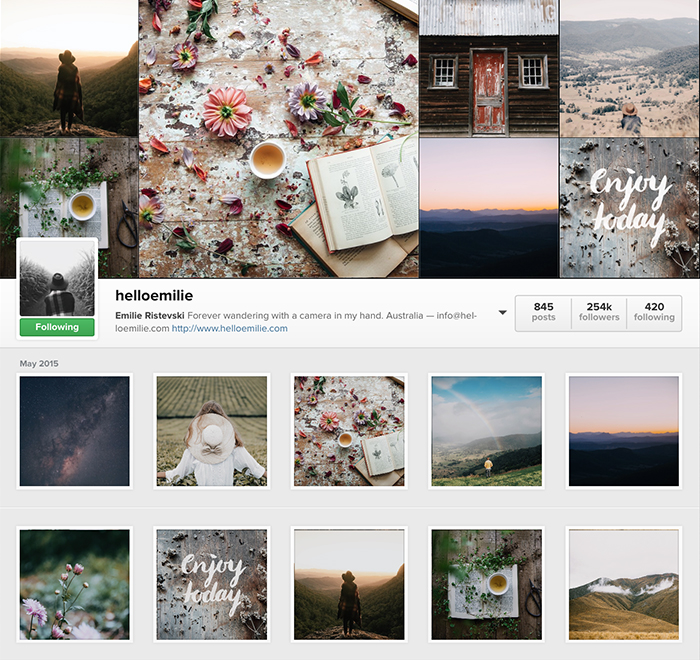 Emilie Ristevski is an Australian photographer with an amazing eye for simple beauty. Each of her photos evoke a feeling, almost of a time gone by. I feel a great urge to go pick up my camera and spend time photographing the simplicity of life. Her work seems effortless and the portraits of her scattered throughout are absolutely charming.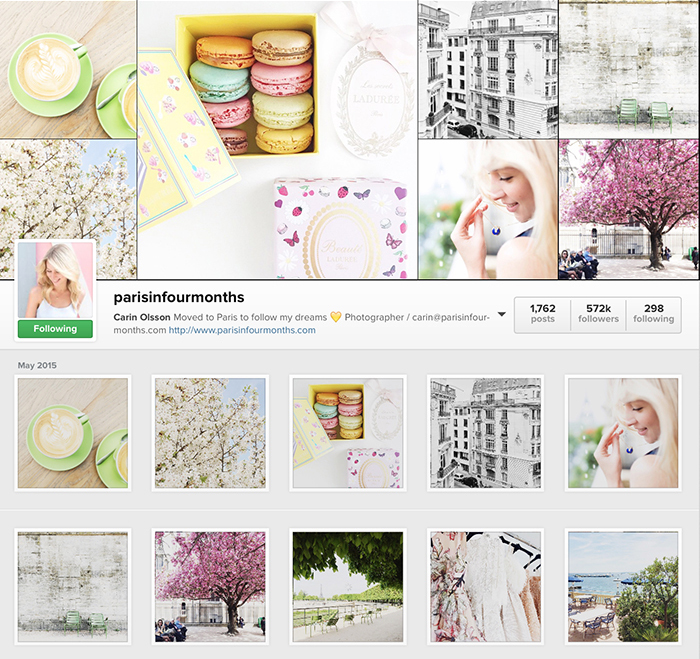 Carin Olsson is a Swedish photographer who left everything for her dream in Paris. While she's out making the most divine photographs of Paris, filled with pastels and creamy whites, she's also getting a chance to work with amazing brands like Dior and Cartier. Her photos make me long for the a perfect Spring day, sitting underneath a flowering tree and enjoying a box of macaroons. Carin truly is living the dream.
Might as well do a little shameless plug of my Instagrams while we're at it! My personal one: ladyofthewood, lately I've started daily postings of my previous travels. Is it obvious that I'm missing traveling a bit? Now the other two: it's no secret that I'm a crazy dog lady! So if you're also a crazy dog person or just love to look a pictures of cute puppies check out Georgie_theCorgi and DarcytheBernese!

So those are my current top five Instagram users! Which are your favorites? And I'd love to know your Instagrams as well! Hope my US friends are enjoying this Memorial Day and thank you to all who have served this great country. To the rest of my friends, I hope you're having a lovely Monday!
Follow me on: Bloglovin – Twitter – Instagram – Facebook – Pinterest