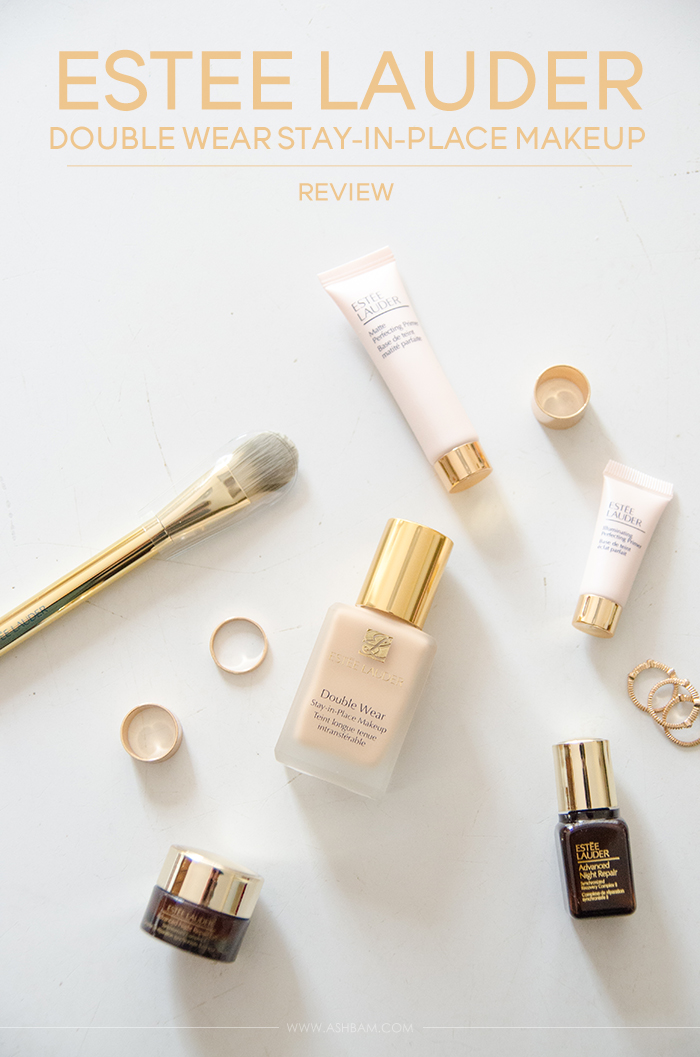 A couple months ago I finally decided to try out Estee Lauder's Double Wear Stay-In-Place Makeup. I'd heard countless good reviews, saying that the coverage was amazing and it truly was as long lasting as they claimed. So I thought I'd put it to the test myself. I've never had much luck with foundations living up to their claims. The closest I came was with Tarte's Amazonian Clay 12-hour Full Coverage Foundation. My biggest issue was that it didn't really have the coverage I needed. So I had my fingers crossed that Double Wear would finally be the one to fulfill my expectations.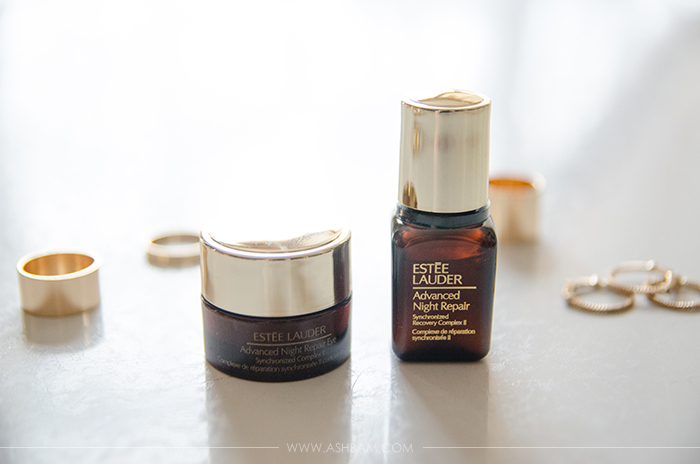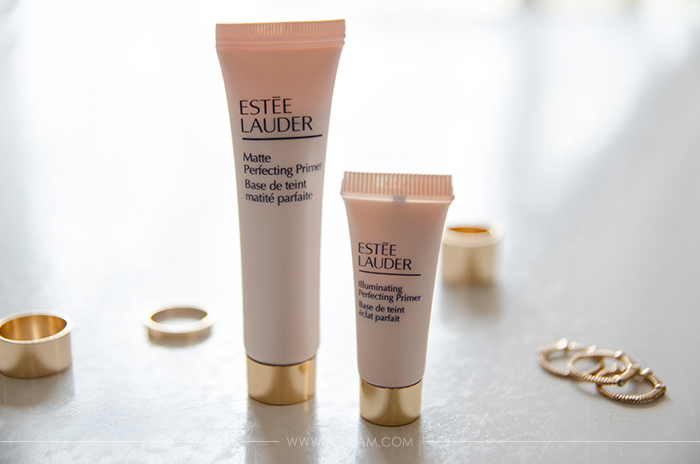 With my purchase I received a little kit with samples of Advanced Night Repair, Advanced Night Repair Eye and the Matte Perfecting Primer. The girl was then kind enough to throw in a sample of the Illuminating Perfecting Primer as well so I could try them both out! I ended up loving the Illuminating Primer over the Matte Primer, it just made my skin way too dry in combination with the foundation. Disappointingly, my skin didn't really agree with the Advanced Night Repair either, I had high hopes for it as well after hearing so many great reviews. The Advanced Night Repair Eye on the other hand has been my new go to under eye cream. I love the texture and it's really moisturizing. (Plus that tiny little tub has lasted forever!)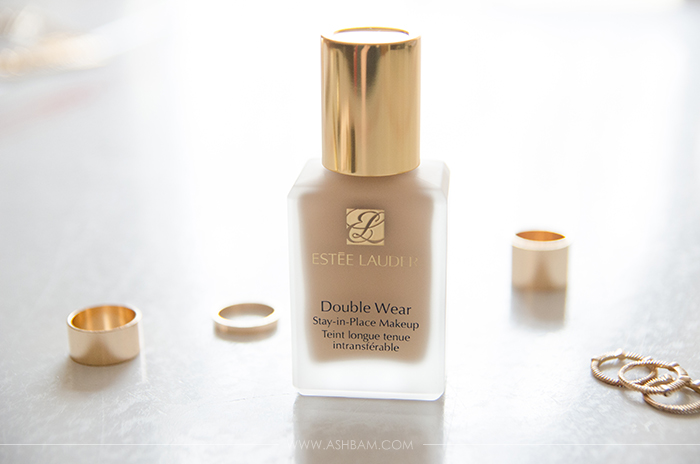 Now onto the foundation. At first I wasn't so sure. I was color matched at the store to the lightest neutral shade, 1N1 Ivory Nude, but once I got it home the color was way too yellow on my skin. So I ran back to the mall and exchanged it for 1C1, Cool Bone. It's actually still a bit too warm and slightly too dark, but I'm able to blend it with my neck using a bronzer. Though there is quite a large number of shades I do wish the selection was better for fairer skin tones.
Another reason I was a somewhat skeptical is the fact that this foundation really isn't kind to someone with dry skin. Though my skin is more combination it does tend to be dryer during the colder months when I was testing it. It really clung to any dry patches on my face. But I eventually started using a heavier moisturizer before applying my foundation and that has helped immensely.
As for staying powder, this foundation definitely lives up to it's claims. While it's not totally perfect at the end of the day, the majority is still there when I go to wash my face at night. Also we're just now starting to get into really warm weather and I wanted to see how it would hold up in the heat. Full disclosure: I do use a setting powder and setting spray to help my makeup last. I have to do that with any foundation I use since my skin can end up quite oily in spots during the day. Despite the fact that I'm using the same setting powder and spray I've used with all of my foundations, Double Wear truly stayed in place better than any others. I even ran around the dog park with my puppies and was literally dripping sweat (ew, I know, sorry) and my foundation still looked amazing! I was pleasantly surprised.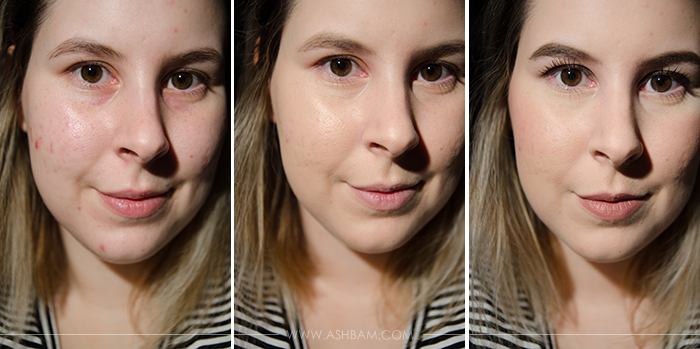 Let me tell you, I usually don't let anyone apart from my family see me without makeup, so this is kind of a big step for me. I'm extremely self conscious about my scarring. I don't even have to touch a blemish and I will still get a mark that can last for months and months. I went to a dermatologist once and asked for help with my hyperpigmentation but he refused, saying it'd just go away eventually. Well some marks have lasted years and to be honest, I'm sick of waiting. Anyway, back from that little tangent, I just really wanted to show the coverage of this foundation. As you can see I do have a few recent blemishes as well as scars that stand out quite a bit thanks to my fair skin. The second photo is with the foundation applied. I used the Tarte Buffer Airbrush Finish Bamboo Foundation brush (longest name ever?) to apply the first layer into my skin before putting two more layers on my cheeks where I have the most scars. I just use a stippling motion on those areas, instead of buffering to get the fullest coverage. In the third photo I just finished off my makeup and it really comes together with a little blush and bronzer!
I honestly feel more confident when I use this foundation. I know it's going to cover most of my spots and really stay in place. I don't even use concealer anymore and for a girl that's been fighting scars for quite some time, that's saying something. You are now my new holy grail foundation, Double Wear.
Have you tried Estee Lauder's Double Wear foundation? Or what's your holy grail foundation?
Follow me on: Bloglovin – Twitter – Instagram – Facebook – Pinterest