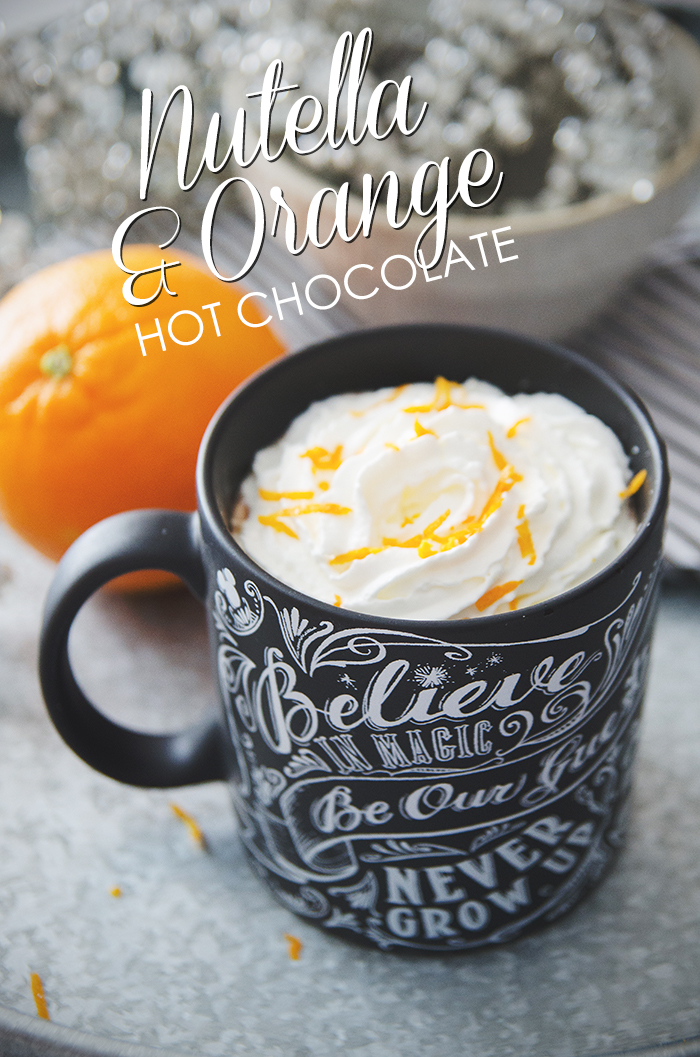 Good morning! This Sunday is the last of my quick hot chocolate series and I made some Nutella and orange hot chocolate! I really loved this mixture and I hope you will too!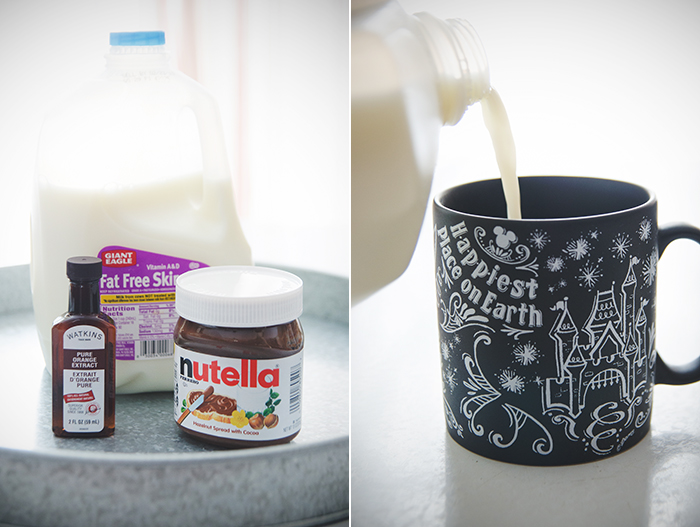 As with the other recipes, it's super simple! Only three ingredients: milk, Nutella and pure orange extract. Fill your favorite mug with milk. I picked this one up in November in Disney World and I absolutely love it! It's matte black and looks as if it was done with chalkboard paint and has some wonderful Disney sayings.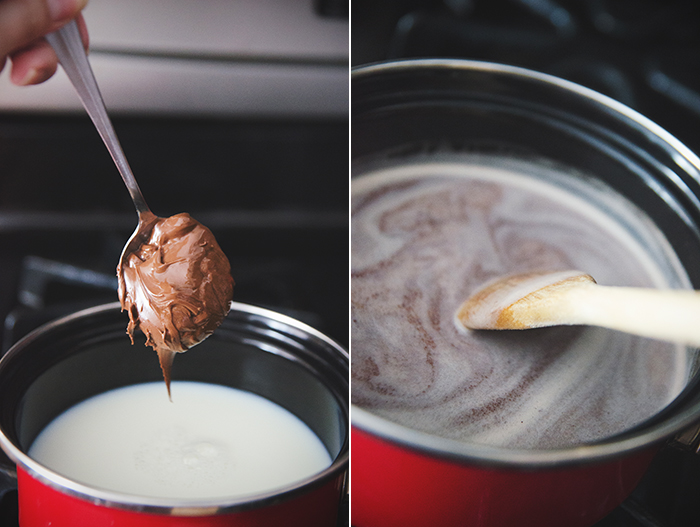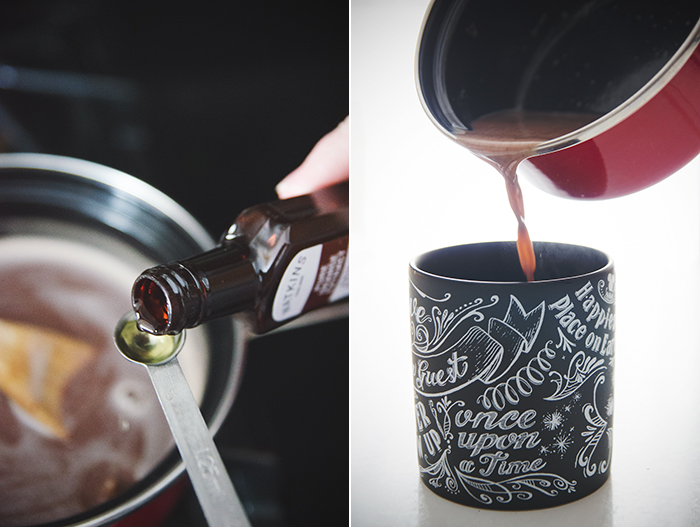 Pour your milk into a pan on low heat, careful not to burn it. Now add the Nutella, I started with one large scoop, but actually ended up adding a second. It takes a while to melt so carefully mix the milk and the hazelnut spread. Lastly, add 1/4 tsp of pure orange extract and you can add more to taste as well.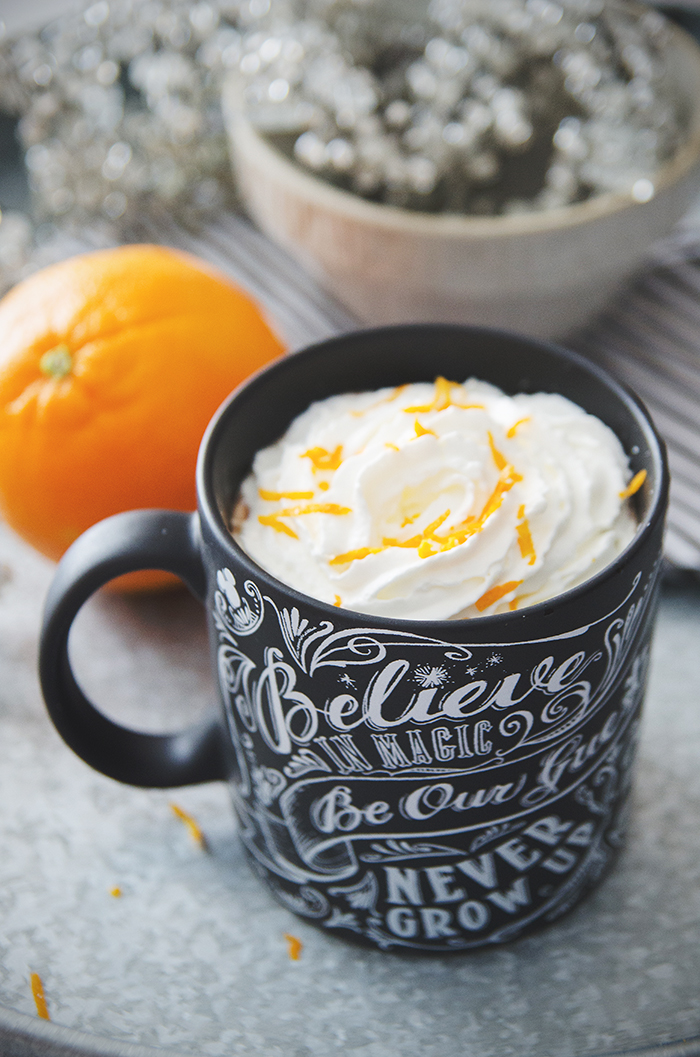 I finished it with some whipped cream and orange zest and that's it! (Though I don't really suggest adding the orange zest, just thought it'd look pretty for the pictures!) It's delicious and a even a bit refreshing with it's citrus taste, I really hope you'll give it a try! And don't forget to let me know what you think!
Follow me on: Bloglovin – Twitter – Instagram – Facebook – Pinterest