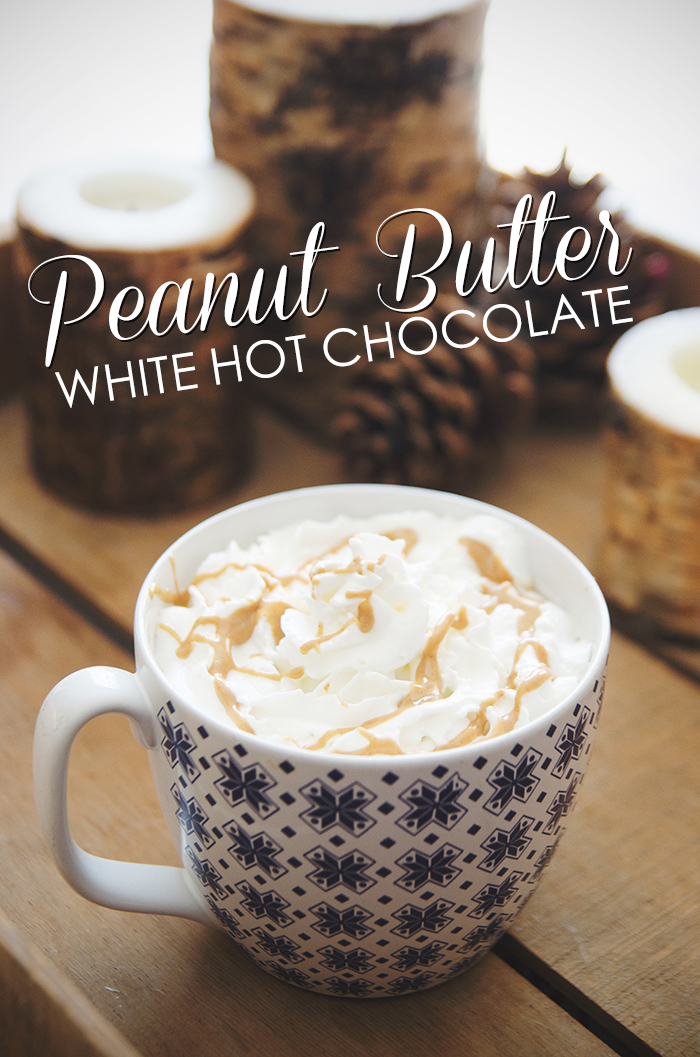 Happy Sunday! Hope everyone had a lovely Valentine's Day! I'm back again with another hot chocolate recipe! This time it's Peanut Butter White Hot Chocolate and it's so delicious!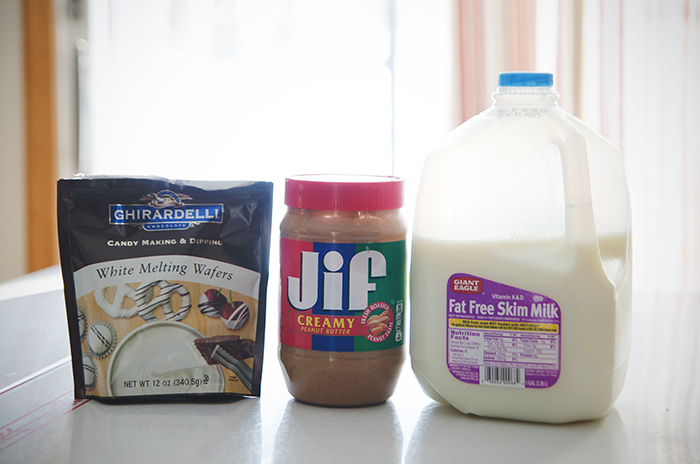 Again you only need a few ingredients: milk, peanut butter and white chocolate. As with last weeks recipe, I decided on the Ghiradelli melting wafers, but you can just use white chocolate chips if those are easier to find.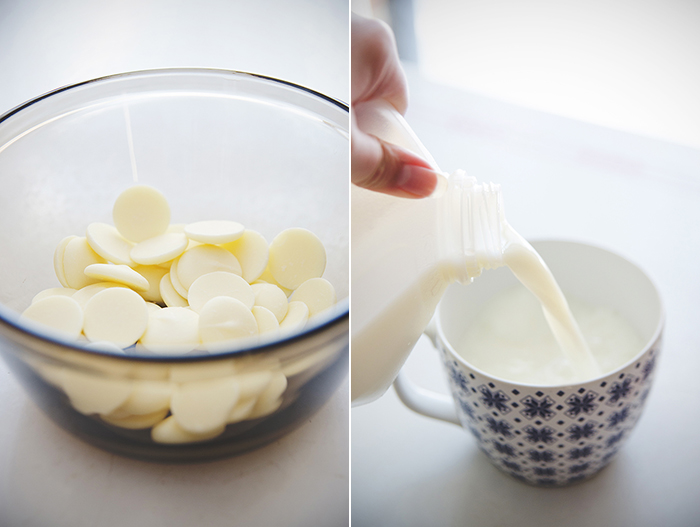 Put some of the white chocolate wafers into a bowl to microwave in fifteen second increments. As you're doing that, take your mug full of milk and pour it into a pan on low heat. Next take a large spoonful of peanut butter and place it into the pan with the milk, stirring them together. It will take a little while for the peanut butter to melt, so remember to keep stirring it. Once your white chocolate is completely melted in the microwave, pour it into your milk and peanut butter mixture.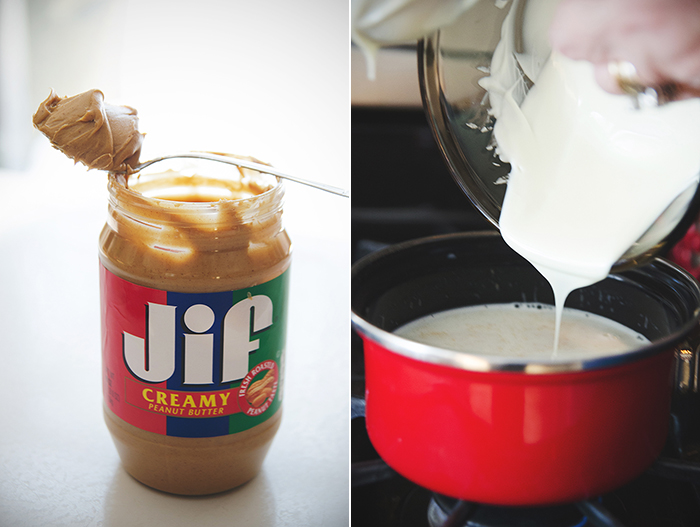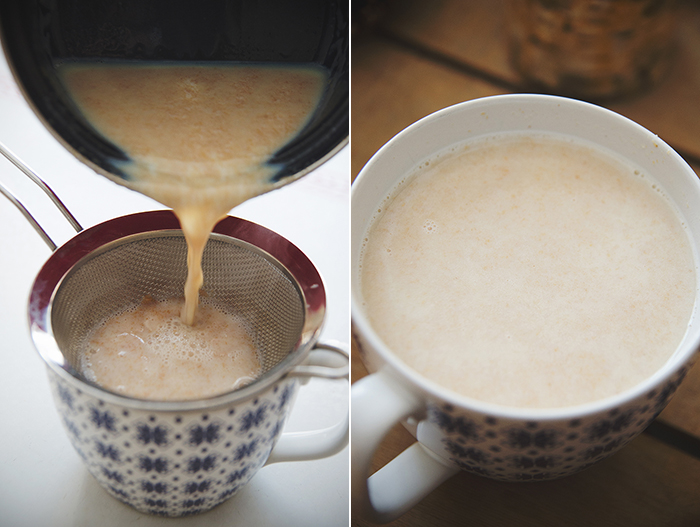 Once everything is melted together pour it into your mug. I would suggest using a strainer, even though it's a smooth peanut butter, it still has some texture to it. Then top it off with some whipped cream and drizzle a bit of melted peanut butter and you're all set!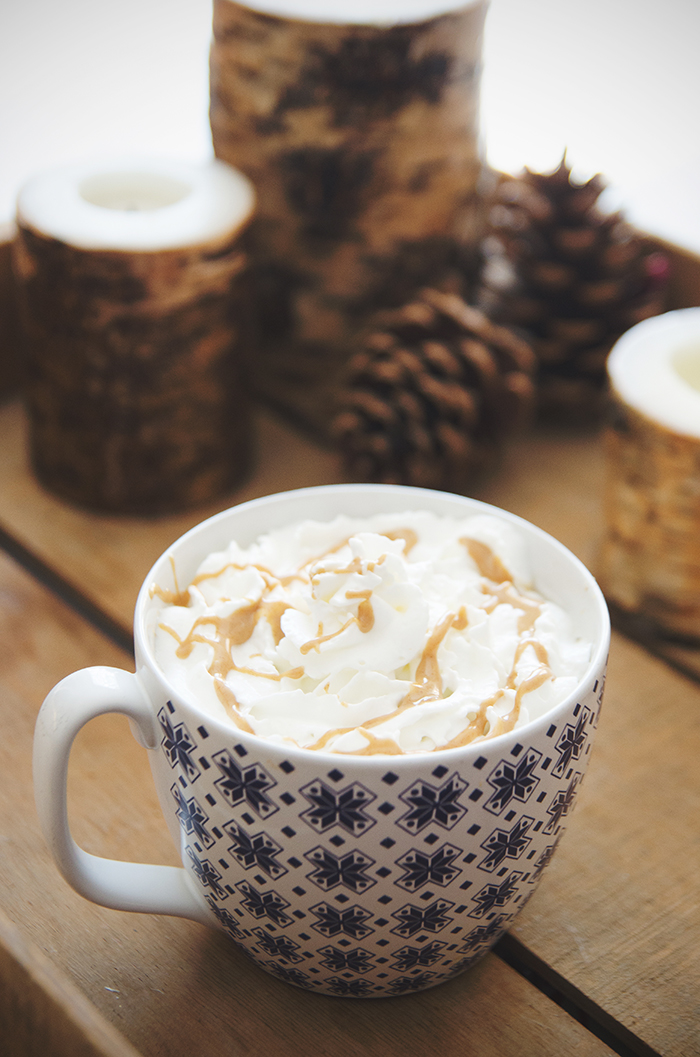 I hope you love this one as much as I do! As always I'd love to know if you've tried it out and what you think!
Follow me on: Bloglovin – Twitter – Instagram – Facebook – Pinterest