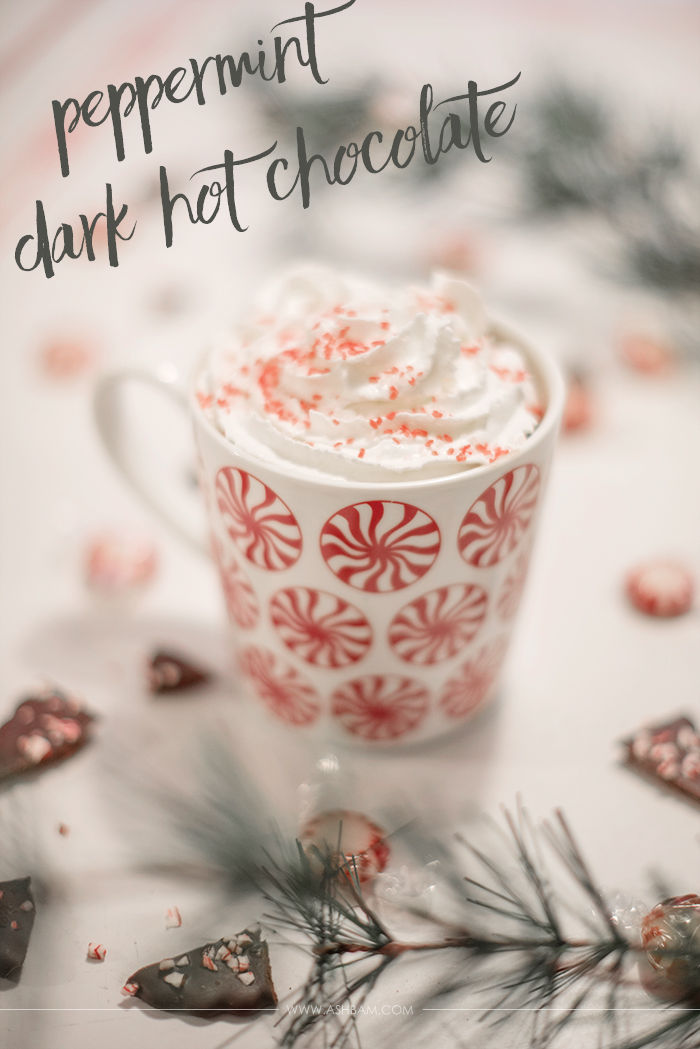 I apologize for not having a post up last Sunday, time really has gotten away from me lately. This week's recipe is Peppermint Dark Hot Chocolate and it's super delicious. Just a little warning, it can be quite rich so I hope you like a lot of chocolate!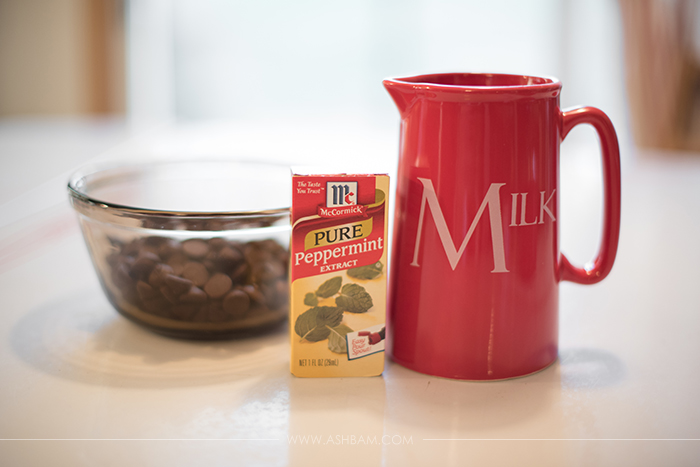 All you'll need is a glass a milk, dark chocolate chips and peppermint extract. To measure out the amount of milk I need, I just fill the mug I'll be using and then pour that into a small pan on the stove. While the milk is on low heat, I poured two cups of dark chocolate chips into a bowl. I then placed that into the microwave for 45 seconds initially and then in 15 second intervals to make sure everything was melted completely. I do think that two cups was a little too much if you're only making one drink, however it was perfect if you'd rather have more of that thicker liquid chocolate.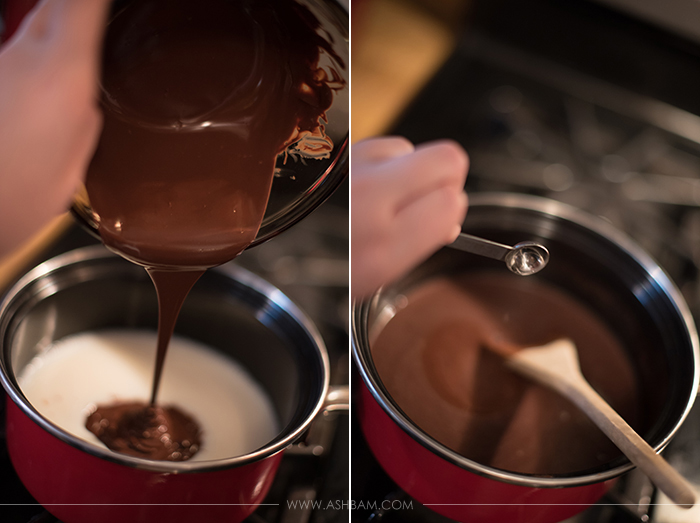 Next pour the melted chocolate into the milk and stir until the two are completely mixed. Once that's done it's time to add the peppermint extract. I added about 1/4 tsp, but I put a bit more in to taste once it was in the mug. It all depends on how minty you'd like it! I let it heat up a bit more before pouring it into my cup. Finally I topped it off with some whipped cream and peppermint sprinkles!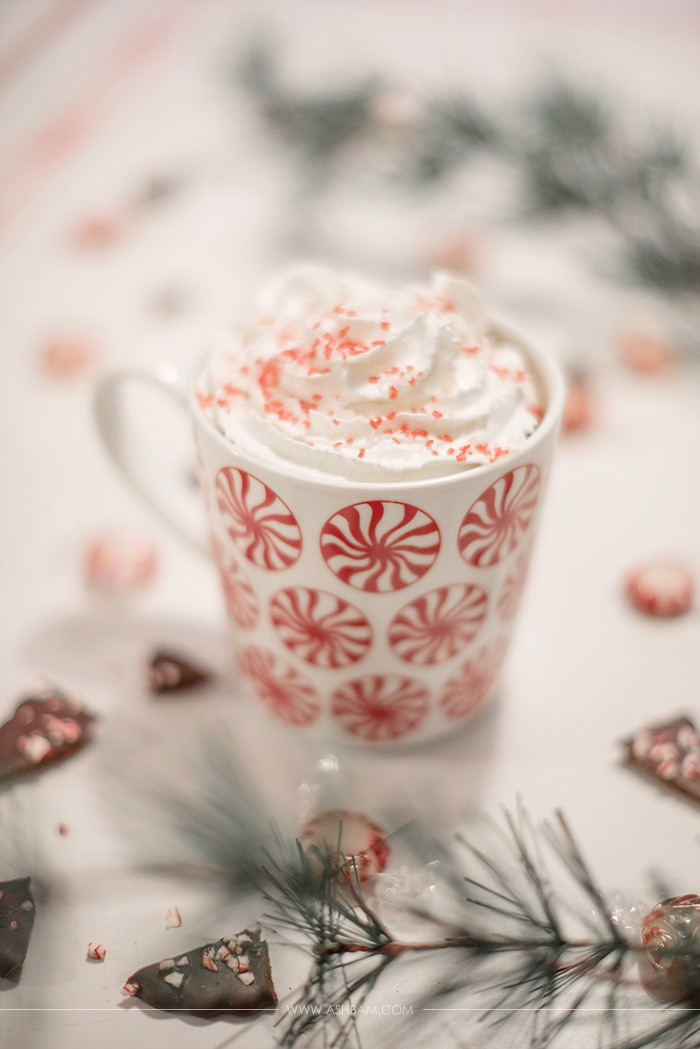 Super simple as always, right?! So while you're enjoying the holidays I hope you give this one a try! Speaking of the holidays, I honestly cannot believe this Friday is Christmas! Where has the time gone? And it's nearly New Years, which means the blog is almost a year old! When did that happen?! Anyway, I am hoping to have another post up before Christmas, but if gift wrapping takes over my life and I manage to fail at posting I hope you all have a fantastic holiday!
As always, let me know if you give this one a try and what you think!
Follow me on: Bloglovin – Twitter – Instagram – Facebook – Pinterest