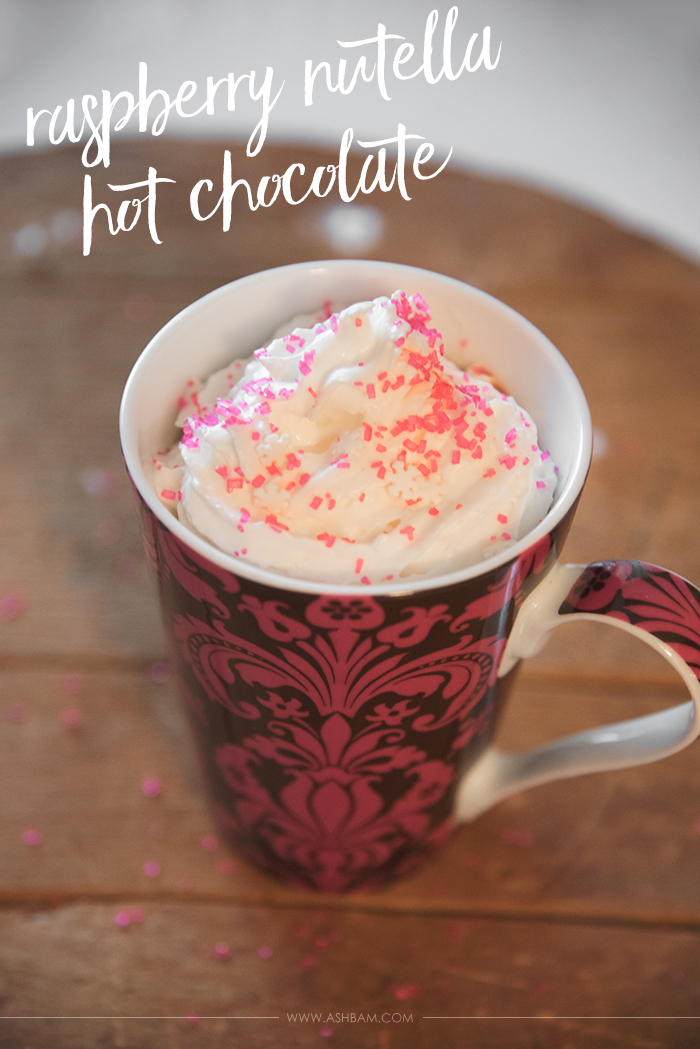 At the beginning of this year I did a little hot chocolate series, just some super simple and absolutely delicious recipes to help keep you warm during the winter! I thought I'd do it again and time it around the holidays, because at the moment there's nothing I'd like more than a giant mug full of yummy hot chocolate!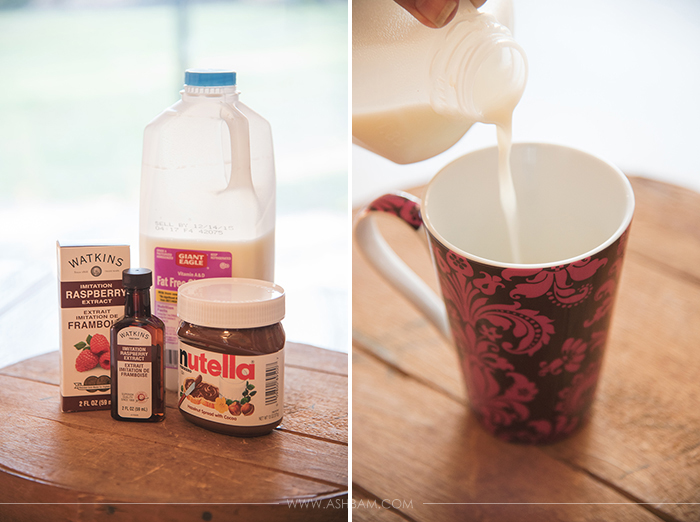 Today's recipe: Raspberry Nutella Hot Chocolate and all you need is some milk, Nutella and imitation raspberry extract! To start out fill the mug of your choice with milk and then pour it into a pan on the stove. I use fat free milk because that's what I'm used to, but use whatever you'd like! Make sure to keep it on low heat so you don't burn the milk. Next take a large spoonful of Nutella and add it to the pan, stirring continuously to help it melt and not stick to the bottom.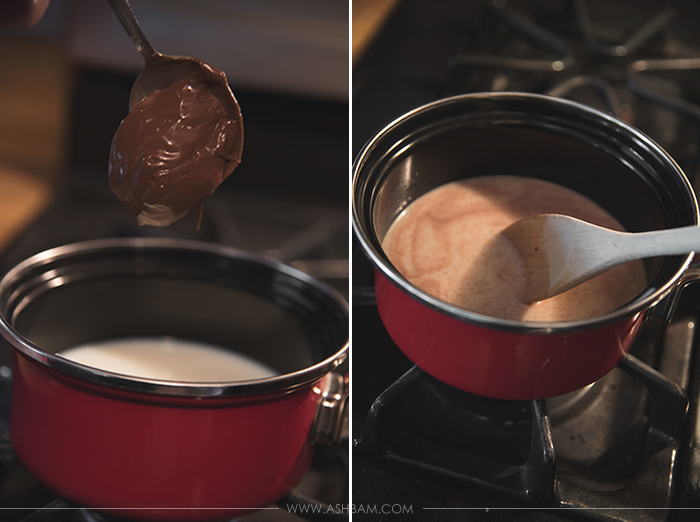 Once it's fully melted add 1/4 tsp (or more to taste) of imitation raspberry extract to the pan. After that's done all you have to do is make sure the mixture is as hot as you'd like before pouring it back into your mug. Of course whipped cream and sprinkles are optional but who can say no to that?!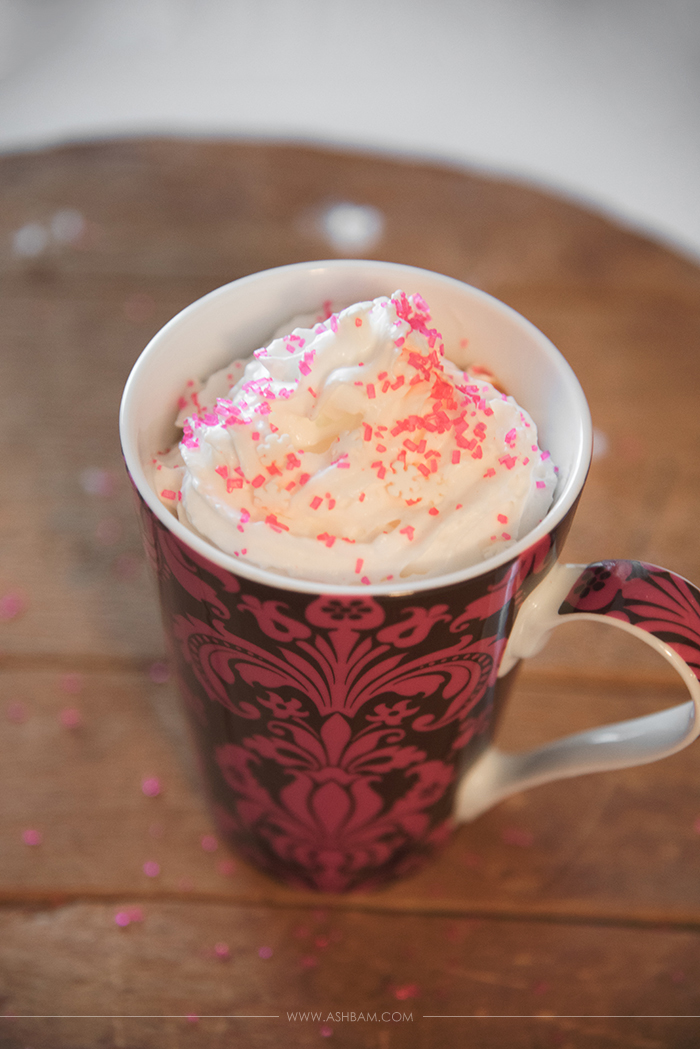 So there you have it! A simple, yet fantastic, Raspberry Nutella Hot Chocolate! Please let me know if you give it a try! And if you have any suggestions for what my next hot chocolate recipe could be! :)
Follow me on: Bloglovin – Twitter – Instagram – Facebook – Pinterest