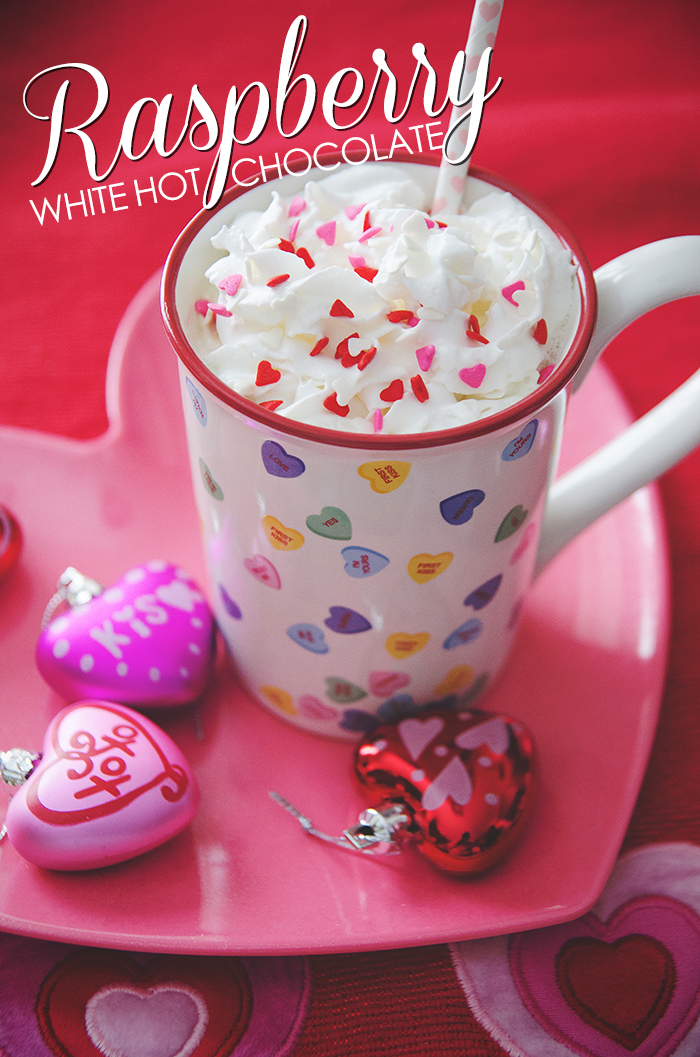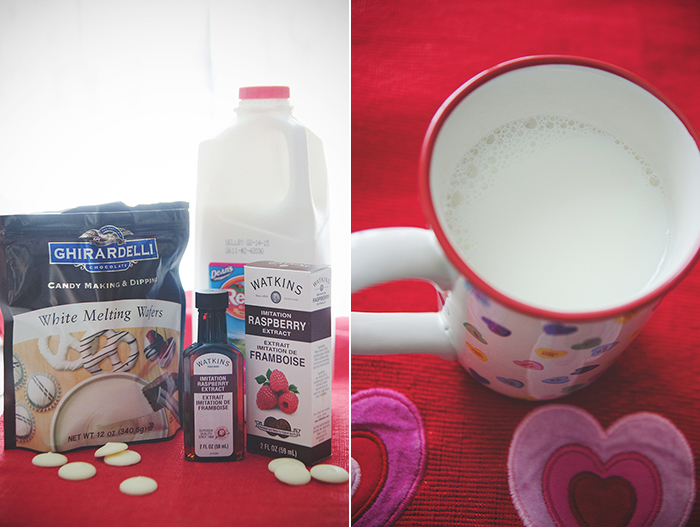 Welcome to the second post of my little hot chocolate series this month! I've always loved white chocolate and raspberry together (Have you ever had Cheesecake Factory's White Chocolate Raspberry Cheesecake? SO GOOD.) so I thought it would be a great drink!
It's another simple mixture, all you need is milk, white chocolate chips (or melting wafers like I've used here) and imitation raspberry extract. So as with the Reese's Hot Chocolate, first fill up your mug of choice with milk and pour it into a pan. Heat the milk on a very low temperatue, stirring occasionally as not to burn the milk.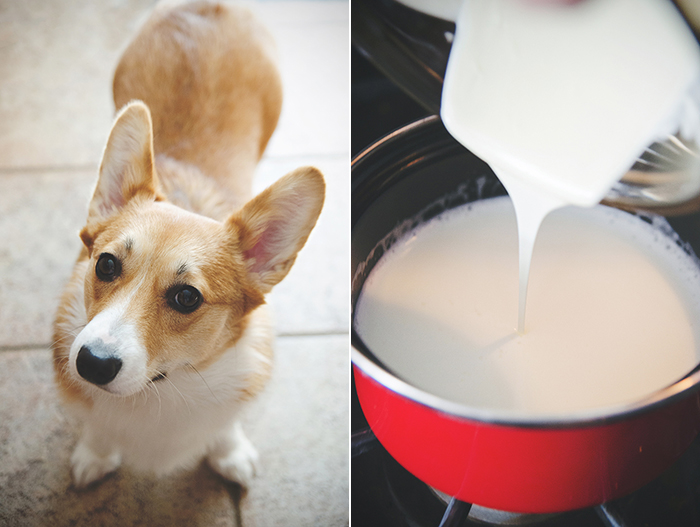 My valentine, Georgiana aka Georgie the Corgi, decided to give me a hand at making my hot chocolate! Isn't she the cutest thing? So next, put the white chocolate wafers into a bowl to heat in the microwave. I did them separately so I wouldn't end up burning the wafers. Once those are melted completely, pour the chocolate into the milk.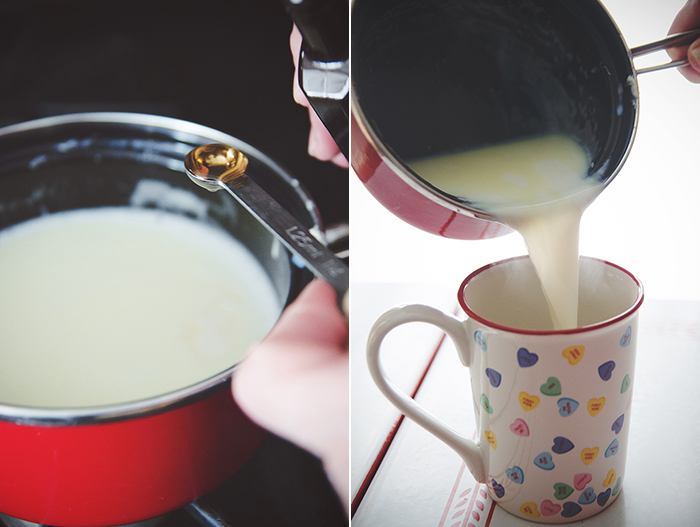 Finally, add in about 1/4 teaspoon of imitation raspberry extract. You can add more to taste, I actually ended up putting in a few drops more into my cup. After stirring everything together, pour the hot chocolate into your mug, add some whipped cream and maybe a few heart shaped sprinkles and you've got yourself a delicious raspberry white hot chocolate!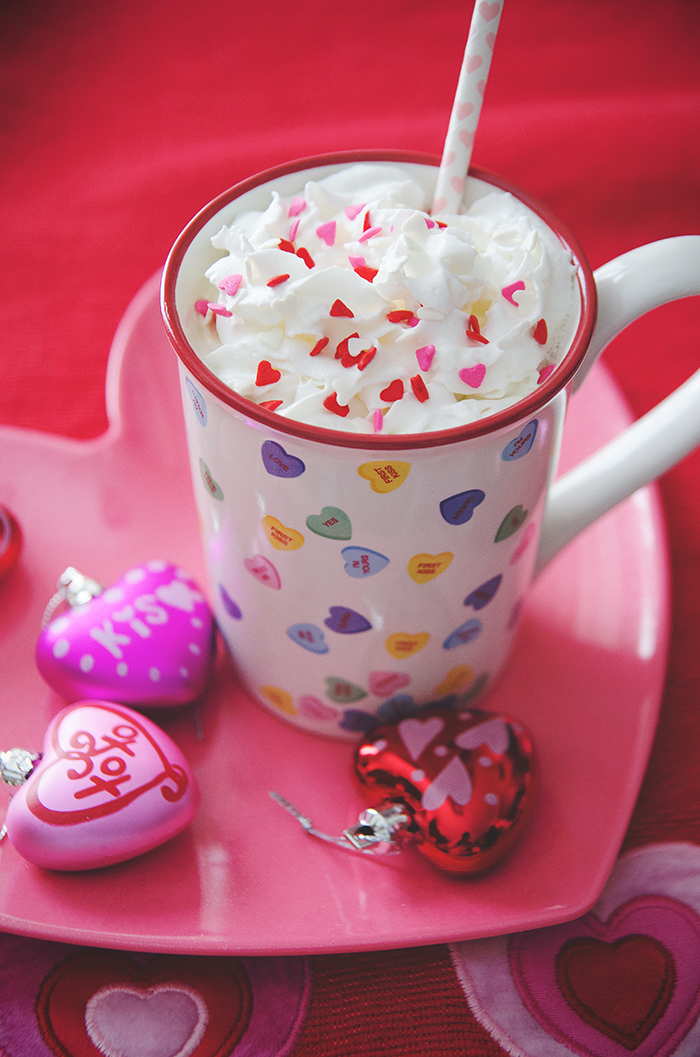 Enjoy! And I hope you all have a wonderful Valentine's Day with your loved ones! Again, I'd love to know if you decide to make this hot chocolate, so let me know in a comment! I'll be back with another recipe next Sunday!
Follow me on: Bloglovin – Twitter – Instagram – Facebook – Pinterest