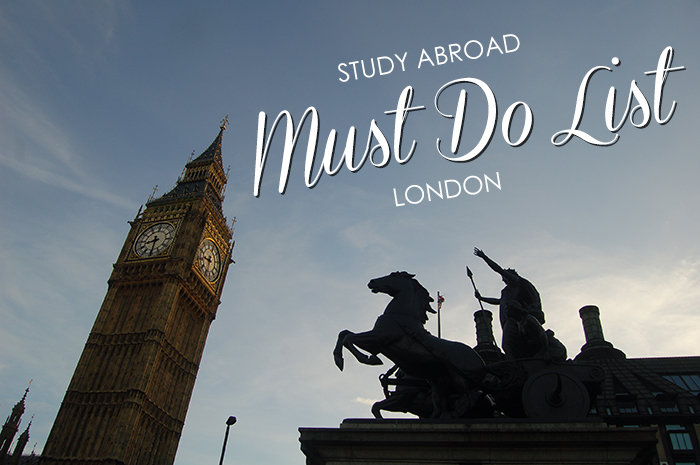 So I decided to make a list of all the things I think are must dos for when you're studying abroad in London, or even if you're just visiting! Obviously the main sights are a must, like Tower of London, Westminster Abbey and Buckingham Palace, but there's so many other things to do. My school actually had a variety of activities set up for their students, from walking tours, a pub crawl, a weekend in Edinburgh, various plays and day trips. I really loved that they wanted to help us get to know the city. So if you're going to be studying in London, or are considering it, I hope this list gives you a few tips of fun things to do while you're there!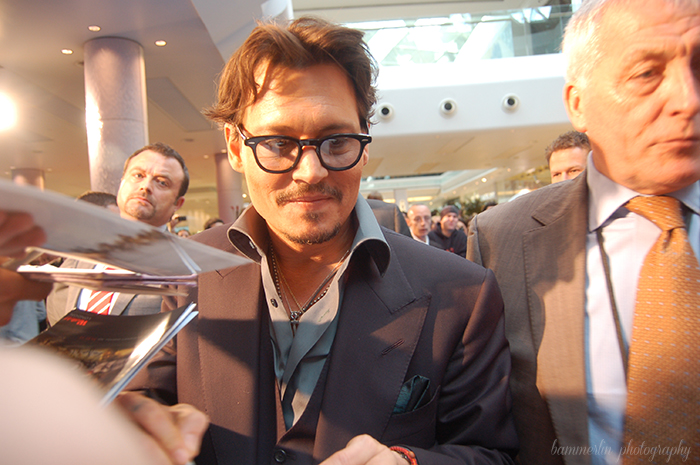 Keep up on events in the city. One of my most memorable experiences in London was the premiere of Pirates of the Caribbean 4. I found out about the premiere on twitter and instantly knew I had to go. It took place at the Westfield Mall and I headed there a few hours before the start. I spoke to a few of the security guards for some tips and ended up in a spot in the second row with some lovely people. The best part? I met Johnny Depp. It was glorious. One of my best friends may have wanted to kill me, but it was totally worth it!
I found a link to sign up for tickets to go to a taping of So You Think You Can Dance on twitter as well. I was lucky enough to win a pair of tickets and got to see Jessie J and The Black Eyed Peas perform on the show. I had never been to a taping of a television show and it was so cool to see how it was filmed!
I heard about a Hugh Laurie (You know, House!) concert through, yeah you guessed it, twitter! Technically the show was sold out, but I wanted to try my luck anyway. I ended up buying the very last ticket at the venue and it was such a wonderful show. So I highly suggest checking out twitter for accounts listing shows and events happening throughout the city!
Go see a play. Like I mentioned above, my school offered tickets to a few different West End shows, but instead I opted to go at a different time. I'm actually quite happy I waited! The first play I attended was Les Miserables. I went the day of the show to check for available tickets and managed to snag a front row seat for only £20 ($30.67)! Technically it was restricted view because you missed some of the action at the back of the stage, but honestly I didn't mind. It was a breathtaking show and I truly recommend seeing it live! (The movie will never compare!)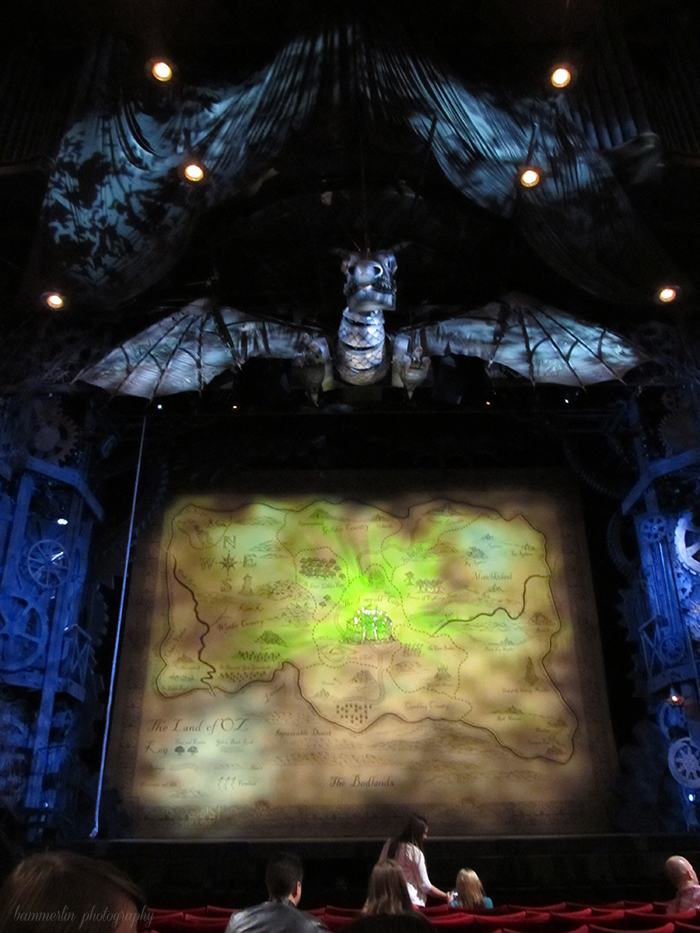 Near the end of my stay in London a friend and I went to see Wicked. Again we arrived the day of the show to check for tickets and ended up about 15 rows back for a discounted student price! So definitely make sure you have your student ID on you when purchasing tickets for a show! Wicked was absolutely spectacular. The music, the acting, the sets, everything about it was just amazing! It's a must see!
For a one of a kind experience go see a Shakespearean play at The Globe. But you have to do it right: pay £5 ($7.65) to stand in the center as the groundlings used to. We saw Alls Well That Ends Well and it's actually one I hadn't seen before. (I'm a bit obsessed with Shakespeare.) Sure some might complain about standing for that long, but it really wasn't all that bad. We were in the second row and I just loved how you really feel a part of the action, the characters interact with you and it makes it all the more interesting. Really, you can't beat seeing such a fantastic performance for only £5!
Go to the ballet. Through my school, I signed up for tickets for the Royal Ballet. Our seats weren't the best, we were way up at the top, but it gave us a wonderful view of the gorgeous Royal Opera House. We were seeing a performance of Cinderella and it was a bit different than the Cinderella we all remember, but an amazing show nonetheless.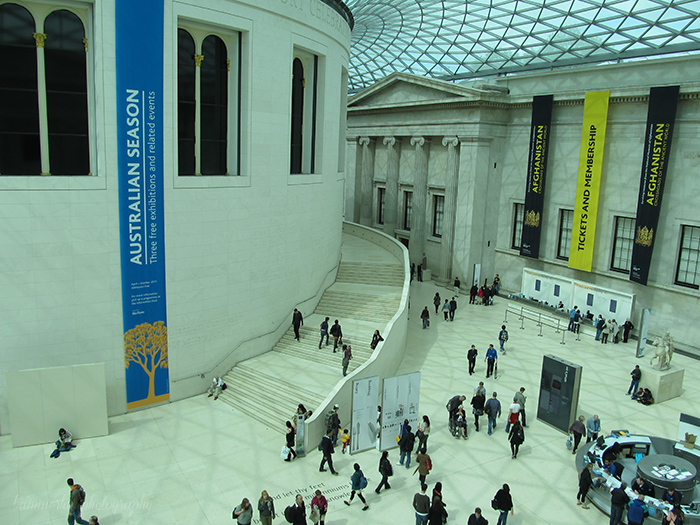 Go to the museums. They're free! I do believe London museums have some of the most beautiful artworks in the world. From Raphael to Van Gogh, there's something for everyone. I even came across one of my personal favorites, The Arnolfini Portrait by Jan van Eyck at The National Gallery, tucked away in a small room. I loved being able to explore these museums and never know what was coming next. Like an installation at Tate Britain where the artist wants you to feel lost by walking through random rooms and hallways and I'd say he succeeded because I started feeling a bit worried about finding my way out! I even spotted some artifacts from Ohio in the British Museum! The museums are free, but they do have some exhibitions that are extra. While I mainly stuck to the art museums, I have heard great things about the Science Museum and National History Museum. But if you're an art lover like myself, I highly suggest checking out The National Gallery, Victoria and Albert Museum and Tate Britain.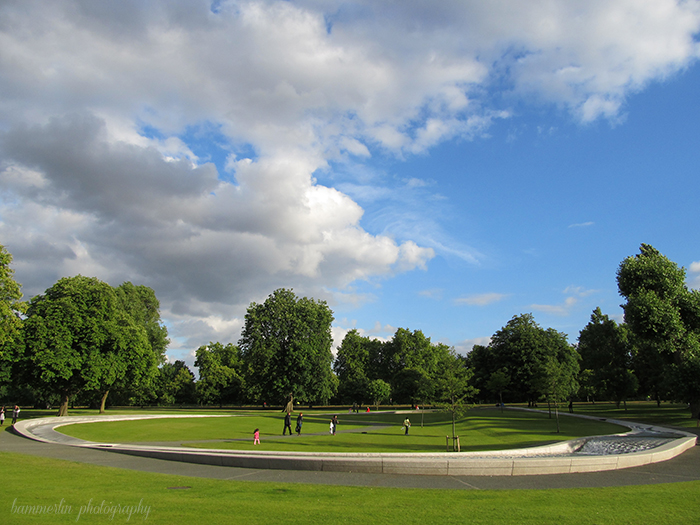 Visit the parks. The very first thing I did when I arrived in London (Okay well, aside from taking a quick nap.) was visit Kensington Gardens. My dad and I took a walk through the park, visited Peter Pan and the Princess Diana Memorial Fountain. I still couldn't quite believe I was in London, it's a memory I'll never forget. It was also one of the last places I went before leaving and I couldn't help but shed a few tears. Sometimes after my internship I would stop by Regents Park and just have a relaxing stroll. The city's parks really are one of it's greatest treasures in my eyes.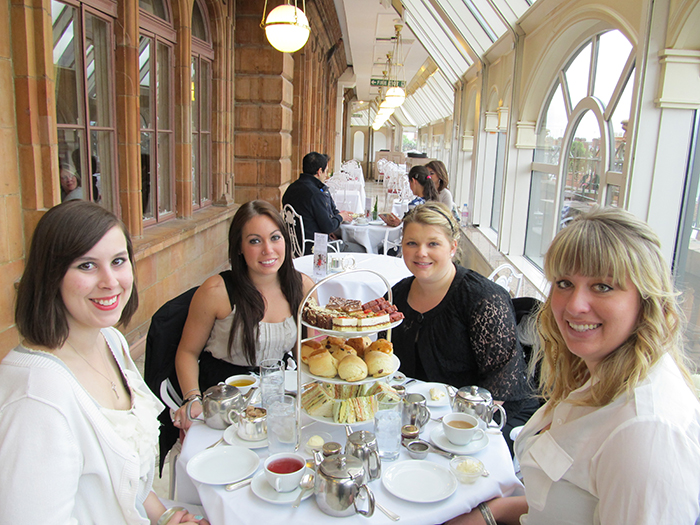 Have afternoon tea. It's tradition after all. There are plenty of places to have afternoon tea but for me I knew the place where I just had to go: Harrods. Yes it is quite pricey at £39 ($59.17), but The Georgian Restaurant at Harrods offers delicious scones, pastries and finger sandwiches along with your tea. But the main reason it's worth the price, you can have seconds. One of the girls really liked a certain sandwich, so they brought us an entire place full of that sandwich. I was full for the rest of the day. And the tea was lovely, I've never been the biggest fan, but I tried Strawberry Kiwi and it was so good. I also checked out The Orangery at Kensington Gardens which was similar to Harrods, but with a little less food at a lower price, £24 ($36.41).
Eat. While I admit I'm not the most adventurous eater, I did love to discover new restaurants in London. And I'm proud to say I only ventured into McDonalds once while at school for a quick snack. You can find just about any cuisine in the city, you just have to look. I loved stopping into Pret for a fresh sandwich and fruit (plus some super healthy crisps), grabbing a delicious chicken burger at Gourmet Burger Kitchen, enjoying Nandos chicken "planish" because I may or may not be able to handle heat (I consider pepperoni spicy), or having a burger and onion rings at The Blues Kitchen. But there's one thing I must have while I'm in London: Wafflemeister. Delicious Belgian waffles covered in various toppings, just try and walk past their small restaurant and not be drawn in by the smell. It's heavenly and tastes even better. My favorite treat is the waffle covered in whipped cream and strawberries with white, dark and milk chocolate drizzled over the top. Is your mouth watering yet?
Shop. Now this may or may not be good advice seeing as the dollar is not so great against the pound. But I absolutely love to be able to look back on something and say "I got this while I was in studying London" and be reminded of the best time of my life. My love for florals has sent me back to Cath Kidston time and time again, her bags are just so cute! New Look and Next have really cute clothes and accessories. While a stop at Harrods is a must, the department store that I feel is my absolute favorite: Selfridges. It's not quite as stuffy as Harrods and I didn't feel like I was being judged by the shop assistants as I walked through. But for some affordable and super cute stuff, head to Primark. Be forewarned, the Oxford Street store is like Black Friday every single day. It can be beyond frustrating, especially when the line for the fitting rooms is nearly a mile long so you eventually just start trying things on in front of a mirror. The quality isn't top of the line, but I still wear things I got there from four years ago.
Talk to people. I know a lot of people say Londoners aren't the most friendly, but I found that to be, for the most part, completely untrue. I met so many wonderful people just by striking up a conversation. Don't be afraid to talk to someone or ask a question.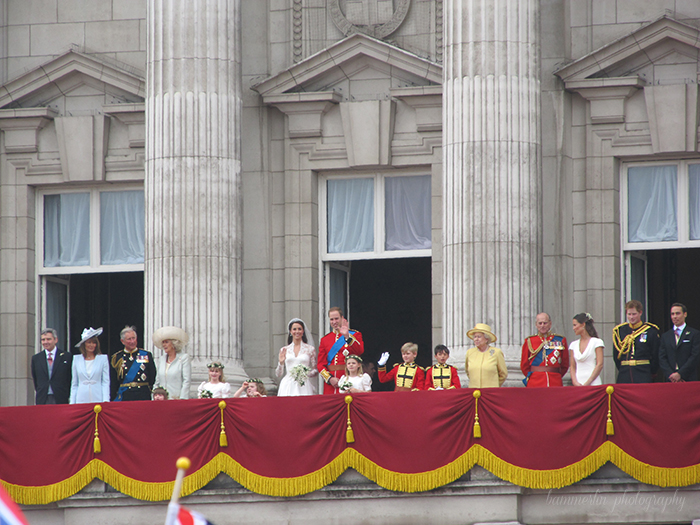 Do things on your own. If you want to do something and no one else is up for it, just go. Don't be worried about being by yourself. I went to plays, concerts, and museums alone and I didn't regret it for a moment. I even eventually ended up being at the Royal Wedding by myself. I liked being able to do my own thing and especially, take pictures until my heart was content without having anyone wait for me to finish!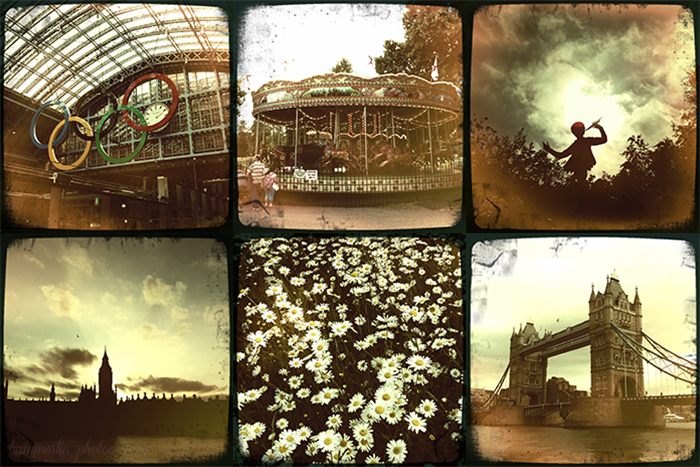 Take pictures. Speaking of, take as many as you possibly can. You will never regret it. I took over 10,000 and I'll be honest, I wish I had even more. I wish I had captured those little moments when I was just walking back to my flat or my favorite place for a scone and hot chocolate. You start to forget those things and it's nice to have a visual reminder. Even if it's just on your iPhone, photograph everything. Never worry about looking like a tourist, capturing your memories matters more than what others think.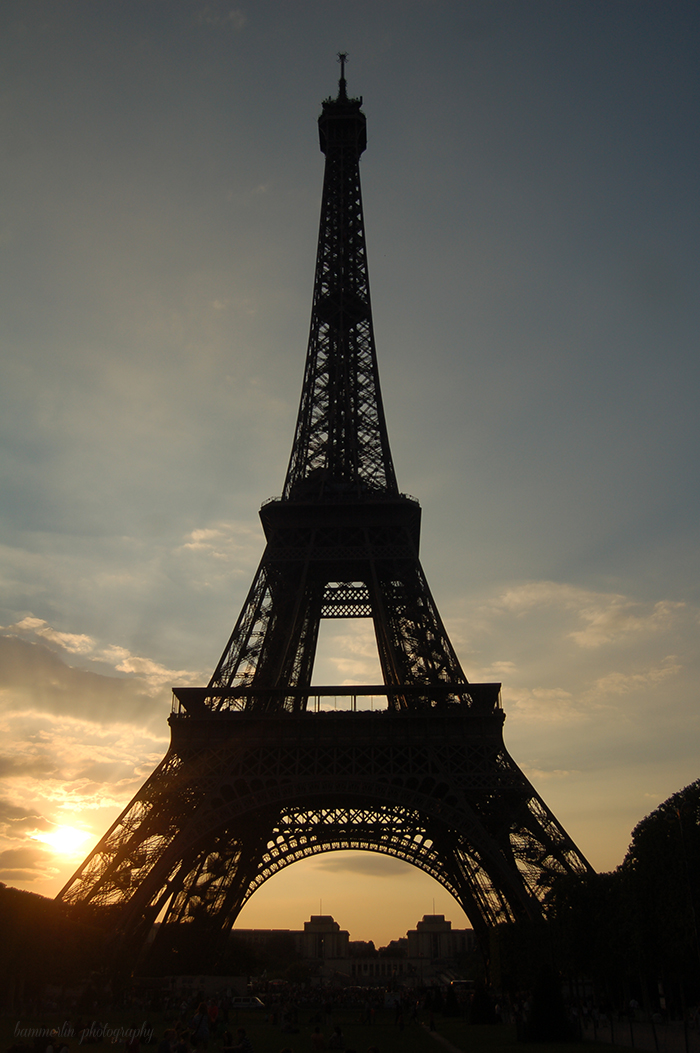 Travel. Now's the time. While you shouldn't forget about exploring London, you are just a short ways away from so many other beautiful cities. We took various day trips through the school to places like Bath and Stratford-Upon-Avon and even a weekend trip to Edinburgh. And Paris is only a two and a half hour train ride away. After I finished school, one of my best friends actually met me in London and we then traveled to Dublin before heading to Paris and finishing our trip in Disneyland Paris. It was a wonderful trip. Always remember, as Hans Christian Andersen wrote, "To travel is to live."
But most importantly, have fun! Enjoy your classes and enjoy the city. This is a once in a lifetime opportunity!
I hope this list has been helpful in someway and don't forget: take pictures!
Follow me on: Bloglovin – Twitter – Instagram – Facebook – Pinterest