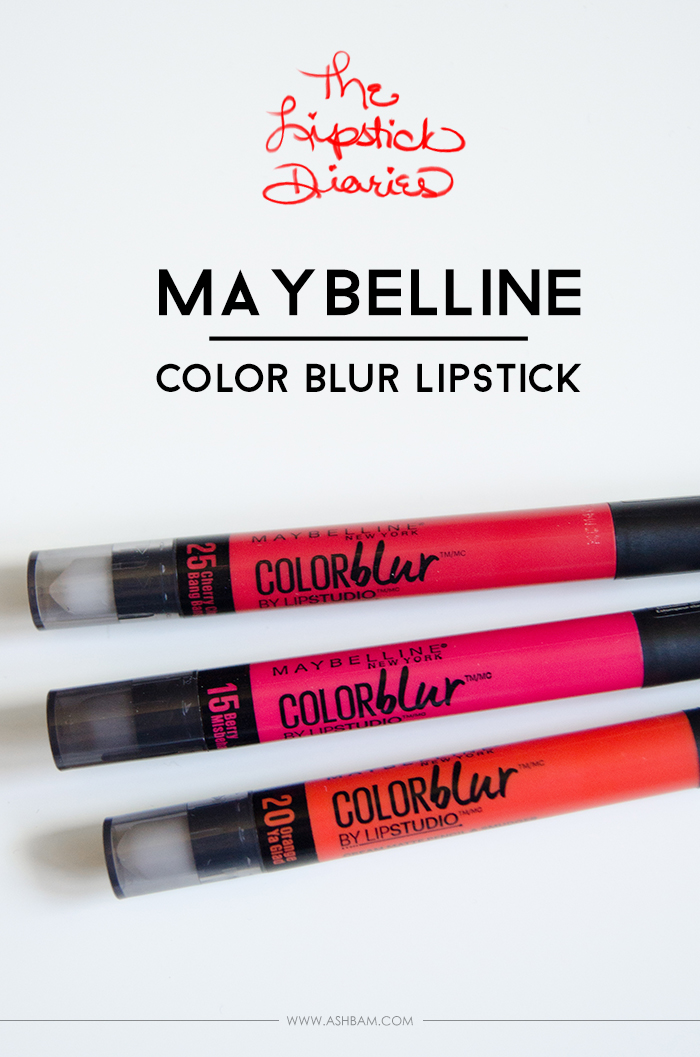 A few months ago I picked up one of the Maybelline Color Blur Lipsticks while browsing Bed Bath & Beyond. For some reason they always seem to have new makeup releases before anywhere else around here. Then finally they were released at Ulta and on a buy one get one half off deal so of course I had to pick up two more!
The formula is really lovely. They glide on without any tugging on the lips and the small applicator actually makes it quite easy to control. They have a matte finish and don't feel drying at all. The staying power is quite good as well. They lasted throughout drinking, eating lunch and lots of puppy kisses. It wasn't until after dinner that I was left with more of a stain. They didn't transfer when drinking and there was only the tiniest bit of feathering on the edges. I'd say the only thing I dislike is the shape, the larger size makes it a bit harder to store.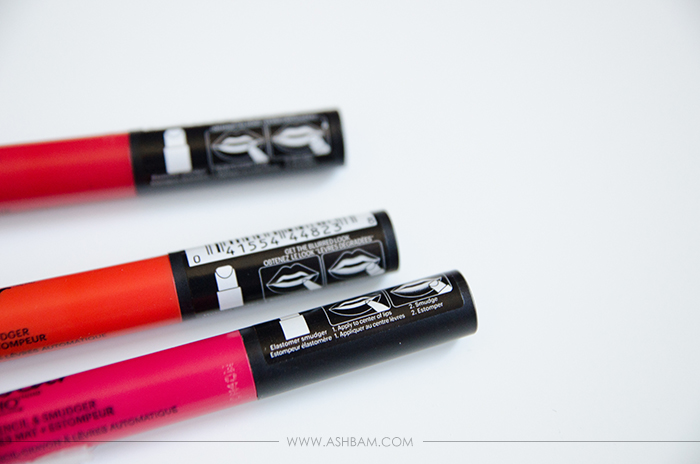 There of course is a slight gimmick with these, the bottom of the pencil is a smudger. It's to recreate an ombre lip look which is quite popular in the Korean beauty world. I'm not sure what the material is but it's slick and to use it you just apply the color to the center of your lips before using the smudger to blur the edges. It's an interesting look, I'm not sure if I'll ever actually wear it like that, but it's cool to have the option.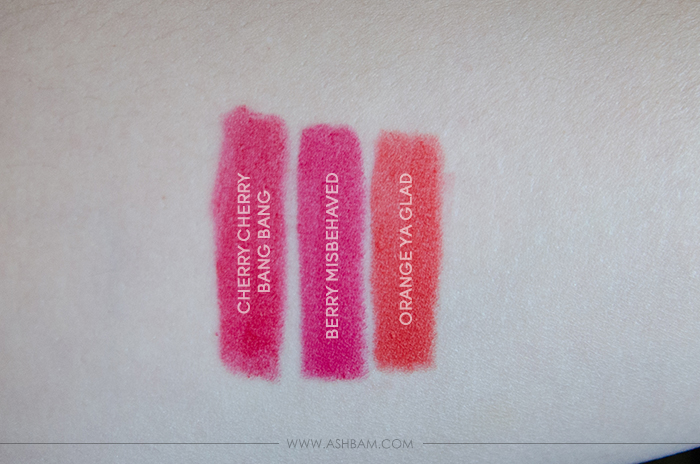 There's 10 shades in all and I really wish there were more. Normally I stay away from pinks but lately I've been really into reddish pinks and Cherry Cherry Bang Bang is the perfect mix. I'd say it's my favorite of the three, though the other two aren't far behind.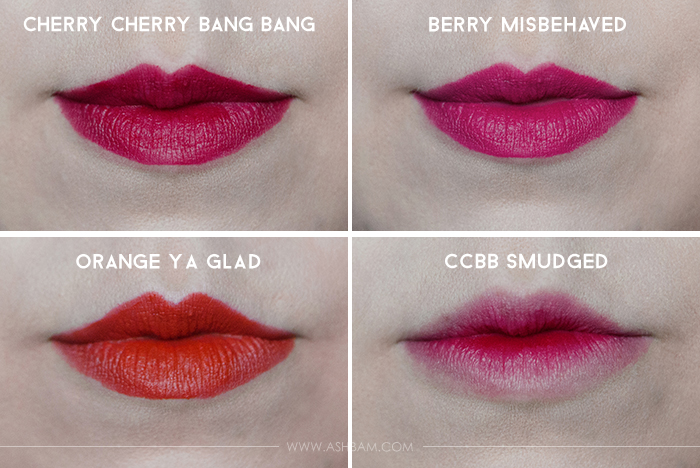 Have you tried the Maybelline Color Blur lipsticks? Which shade is your favorite?
Follow me on: Bloglovin – Twitter – Instagram – Facebook – Pinterest