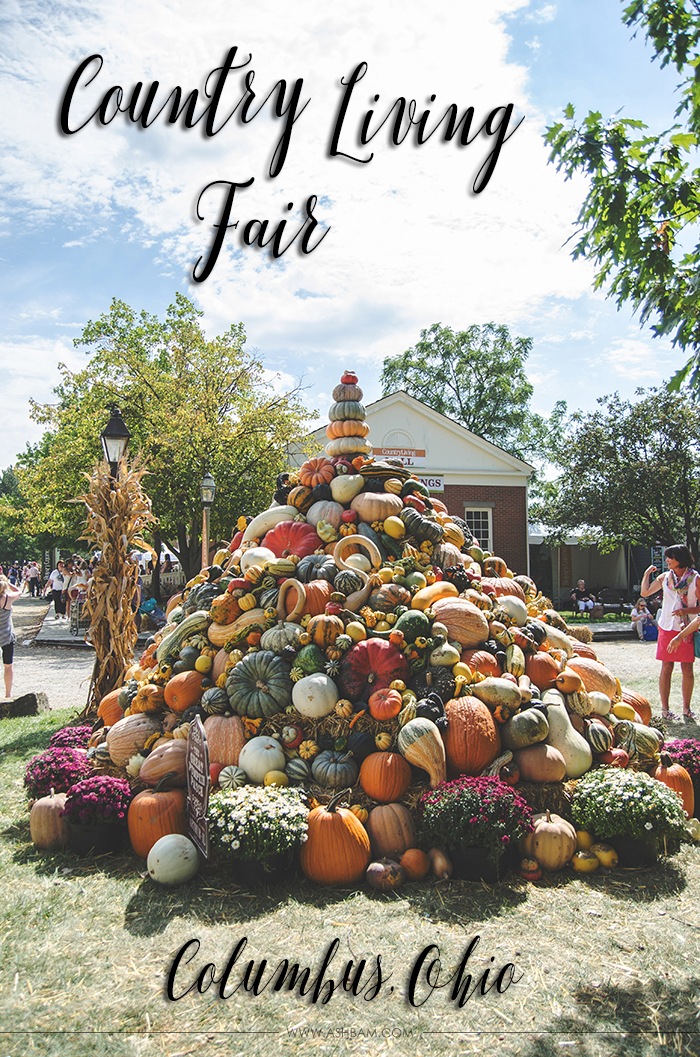 This past weekend I attended the Country Living Fair in Columbus, Ohio. For those who don't know Country Living is a magazine about home decor, crafts and much more. My mom has been a subscriber for quite a few years so she loves going to the fair. This is my third year attending with her and my aunt and as always we had a blast!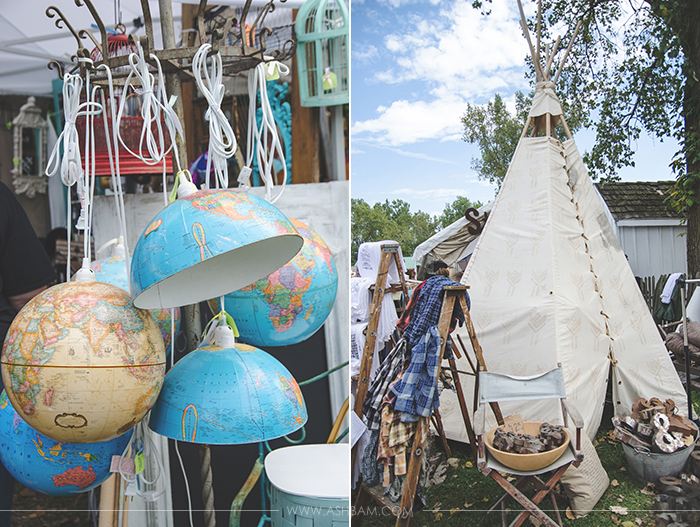 The fair takes place in the Ohio Village, a recreated 19th century community and it really is the perfect setting. There's a really great mix of antiques and new pieces, clothing and decor, and everything in between. Along with the shopping they have different events such as book signings, demonstrations and more. We headed out pretty early to drive the two and a half hours so we'd make it there when it opened at 10AM and it was already packed. It's really starting to grow in popularity, which is wonderful, but there were times you could hardly move because of the crowds. They do offer early bird tickets to come in a couple hours ahead of opening which I think almost may be worth it if you really want to see what's there.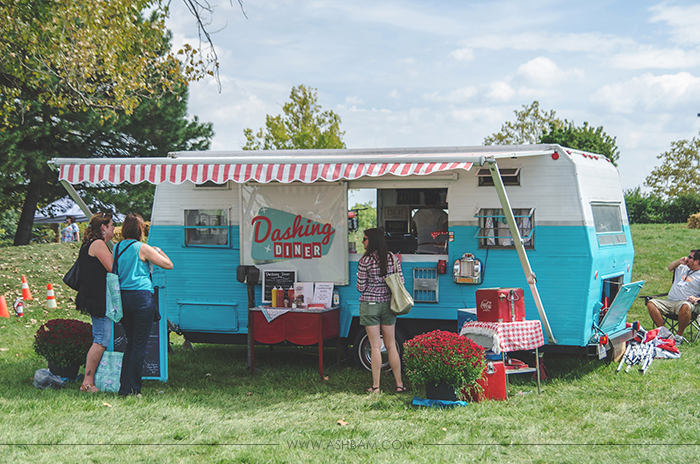 One of the highlights: the food. We now have a tradition of stopping and getting a cobbler from the ladies at Miss Parolee's Pies. It is beyond delicious. They have four choices: blackberry, cherry, apple and peach and then it's warmed to perfection and topped with vanilla ice cream. Oh my goodness, I think it's probably my favorite part about going to the fair. The line is always a mile long, but without a doubt worth the wait!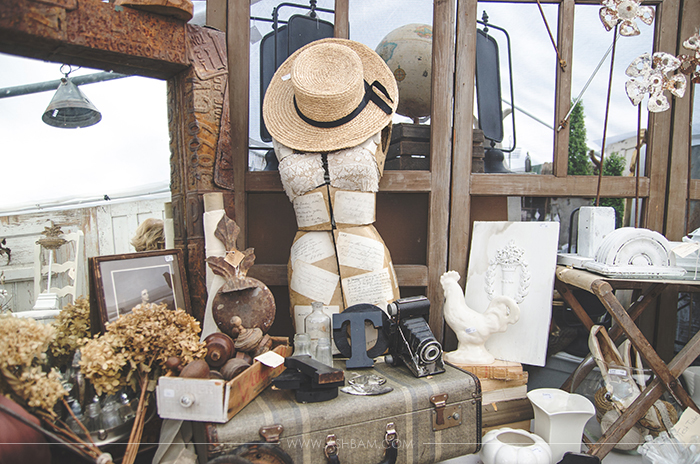 Now onto the shopping! One of the booths I was most excited about was for the local shop, On Paper. It's a stationary shop but they also sell jewelry, perfume, candles and more. I've been wanting to stop into the actual store for a while, but haven't had the chance. They had a small collection of Rifle Paper Co. items so I picked up the pocket notebook I've been eyeing for a few months. They also had some examples of their custom stationary which I'm actually thinking about looking into in the future!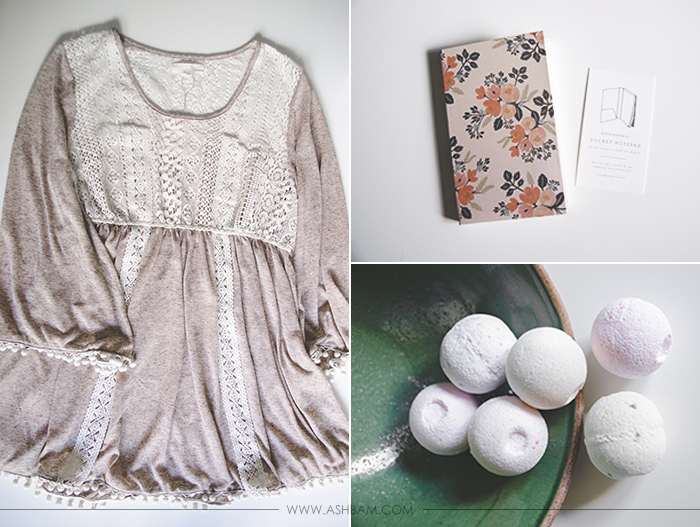 Last year at a booth for the shop Beltbling I bought a jacket that quickly became one of my favorite pieces in my wardrobe. So I made sure to stop back there and once again they had a gorgeous selection of clothing as well as their custom-made belt buckles. I wanted half of the pieces that were there, but I decided on a very pretty top from Ryu with lace and flowy sleeves. Ryu makes some of the prettiest vintage inspired clothing, I wish I could just have their entire collection!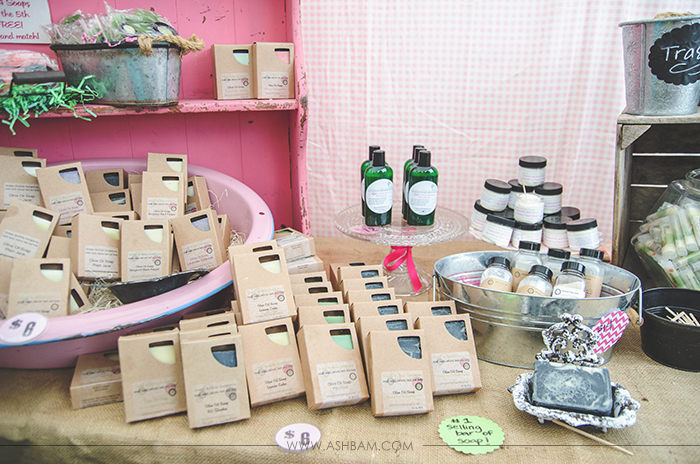 I spotted the bath bombs from across the way so I had to run over to the Green Bubble Gorgeous booth. They create all natural and organic bath and body products. They were offering six for $10 on the bath bombs so I of course had to get a few of those! I loved the variety of scents, I decided to go for Pink Grapefruit, Lavender, Tobacco Vanilla, Lemongrass, Amazing Grace and Mango Pomegranate. Then as I was checking out I asked the owner if I could take some photos for my blog and she so very kindly offered a few things for me to test out! I'm already in love with their Apple Cider scented natural lip balm so I can't wait to try everything else in the next couple weeks! So expect a post all about it soon! Seriously I can't thank her enough, it was so sweet!
I had been hoping to find some pink or gold pieces for my room, but unfortunately no such luck. Maybe next year! There's a good mix in prices at the fair, some things are quite well priced while others are a bit out there. (Like the three piece gold polka dot bowls that would have been perfect for my room. But not at $150.) I've been to enough antique stores with my mom to know when things are overpriced.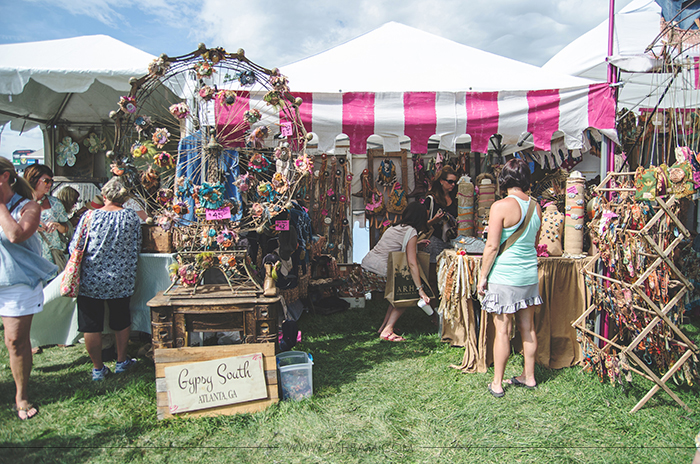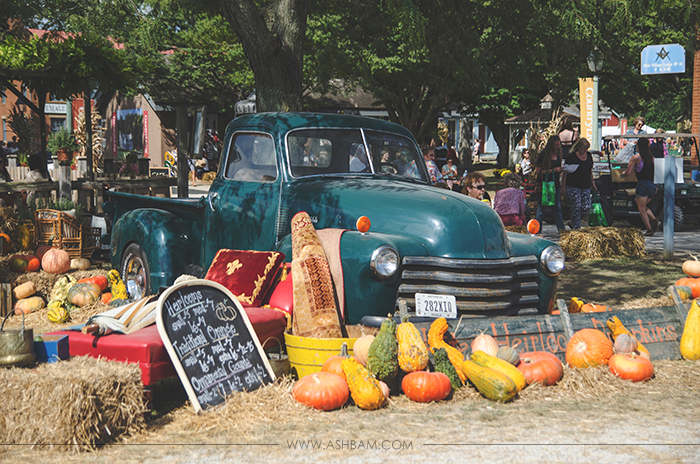 As my mom says a lot of times she goes for ideas on decorating rather than buying. (Not that she really needs the ideas, she's a decorating genius!) So many of the vendors do such a gorgeous job with their spaces. And I think that's the key. You may not have the most interesting product, but if your set up is unique and inviting it will definitely keep people coming back. At the end of the day I was actually daydreaming about having my own booth with some repurposed knickknacks and lots of gold…who knows, maybe one day?
The Country Living Fair currently takes places in four different cities in the US: Columbus, Atlanta, Rhinebeck and Nashville. If you're anywhere near those cities and enjoy a good fair, then it's definitely worth checking it out. I can't wait for the next one!
Follow me on: Bloglovin – Twitter – Instagram – Facebook – Pinterest