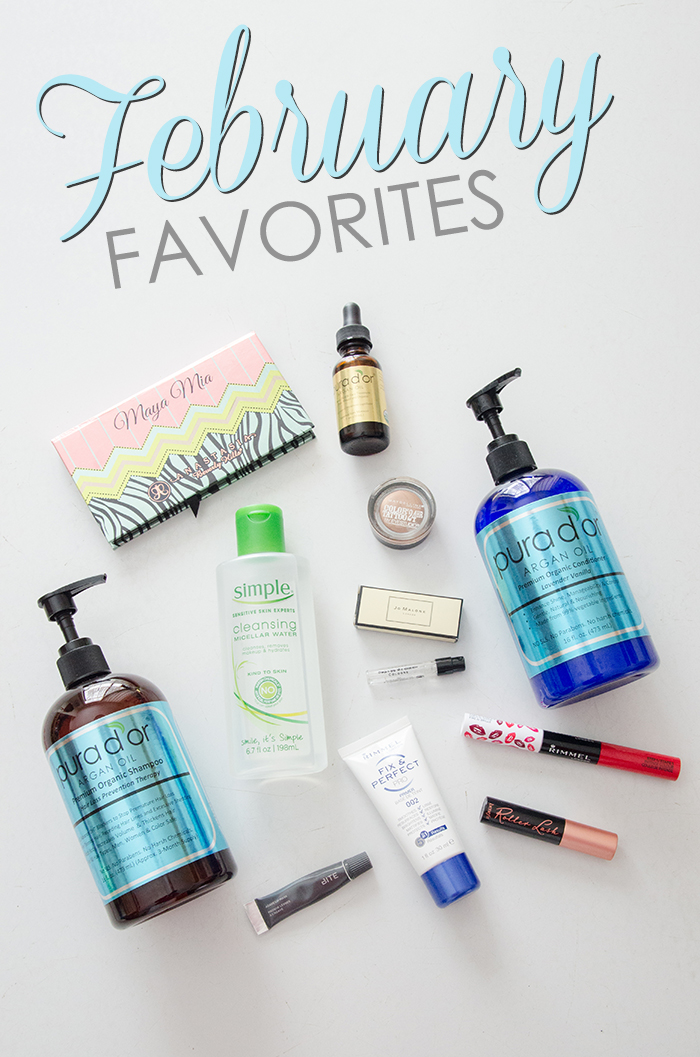 Happy March everyone! Spring is almost here! Or at least I hope so, currently we're experiencing freezing rain here in Ohio and it's supposed to snow again tomorrow. It's not that I mind the snow, it's just the having to leave the house when there's snow thing. Anyway, I thought I'd do my first monthly favorites post! This month's favorites are all newer purchases (aside from the eye shadow palette and Jo Malone perfume sample) that I'm really enjoying!
Pura d'or: If you didn't catch my review on these products last month please check it out! I'm loving the volume this shampoo and conditioner is giving my hair, the only hair product I've found thus far to actually live up to their volumizing claims. As for the hair thickening, I'm still not sure yet, but either way it's doing some lovely things for my hair! Then there's the Argan Oil, I just apply a small amount before bed as my moisturizer and my skin is super soft in the morning!
Rimmel Provocalips in Kiss Me You Fool: I did a review on the new Provocalips as well back in January and I was really impressed with this liquid lipstick. It's so long lasting, maybe not exactly 16 hours, but pretty dang close! And the color, a gorgeous red-orange that I can't get enough of!
Benefit Roller Lash: Alright, alright, I know you're probably sick of hearing about this by now and it was only officially released last Friday! But it really is a fantastic mascara, it lengthens, curls and separates without leaving your lashes a clumpy mess! Check out my full review here!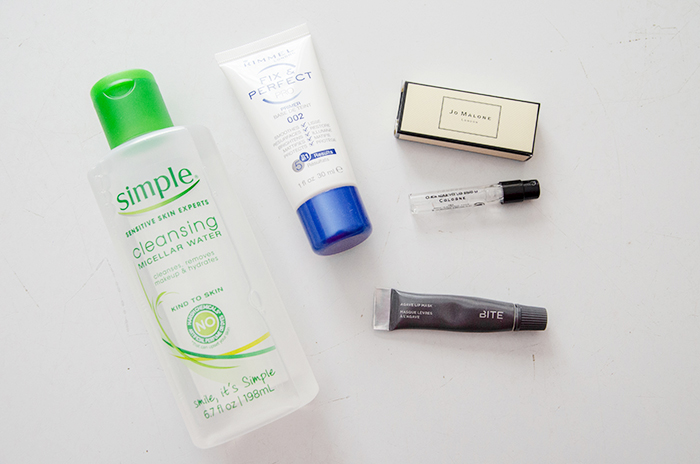 Simple Cleansing Micellar Water: I decided to pick this up after spotting it in the Target Cartwheel app. I've been using the Sephora micellar water lately and really do like it, but I thought I'd test this out too. I pour a generous amount on a large cotton pad and sweep it across my skin and the majority of my makeup is gone! I do tend to use another cleanser after just to be sure everything is completely gone, but on lazy days or days when I haven't worn any makeup I use this on it's own.
Jo Malone Orange Blossom: For Christmas my uncle had gotten me a box filled with various beauty products and I was so excited to find some Jo Malone perfume samples. I'm a bit obsessed with samples, I love getting a chance to really test out the fragrance before purchasing a full bottle. Orange Blossom is a gorgeous scent, it's fresh and bright and honestly it just makes me smile, as silly as that may sound.
Rimmel Fix & Perfect Pro: Target was having a sale on most of their Rimmel products so I thought it was the perfect time to try out this primer! It's a thicker consistency which I really like, I feel as if that helps in smoothing out the skin. It's definitely helped with makeup last longer throughout the day and if I product does that it gets an A+ in my book!
Bite Beauty Agave Lip Mask: This is another product everyone just raves about so I finally had to pick one up. Especially when you're as obsessed with lipstick as I am, you need a great lip balm to protect your pout. I actually ordered this in a little set with a lip scrub stick from Sephora. Unfortunately the scrub isn't as helpful as I would have hoped, but the lip mask is fantastic. I can still feel it on my lips in the morning and it just makes them so smooth.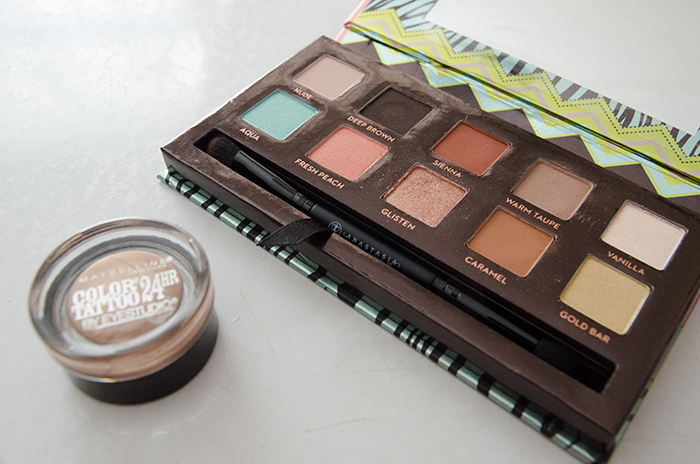 Anastasia Beverly Hills Maya Mia Eye Shadow Palette: I ordered this palette from Ulta mainly for two reasons, Sienna and Caramel. I've been on the hunt for the perfect reddish brown eyeshadows for quite a while and once I saw those two shades I just had to try them. The palette has a perfect balance of matte and shimmers. While on me the colors Nude and Vanilla basically blend into the skin, I love to use Nude as a base. The only colors I haven't gotten much use out of are Aqua and Gold Bar, but aside from that I love the rest of them. I've been wearing Sienna on a daily basis these past few weeks!
Maybelline Color Tattoo Bad to the Bronze: I'm not usually the biggest fan of cream shadows, thanks to eyelids that tend to be a bit oily, but I love this stuff! The color is a gorgeous bronze and I just love the metallic look to it. On lazy days I just swipe this on my eyes, blend it out and I'm good to go!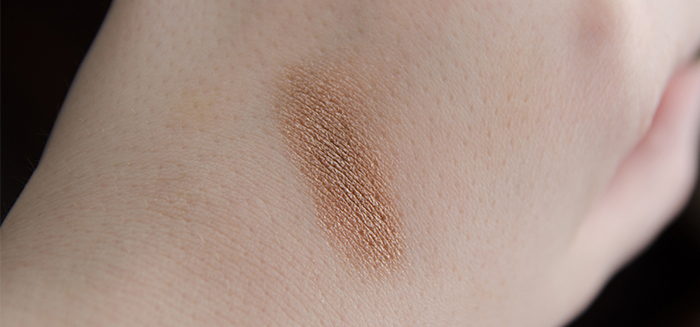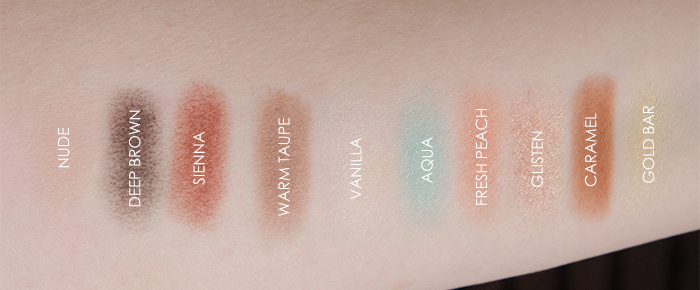 So what were your February favorites?
Follow me on: Bloglovin – Twitter – Instagram – Facebook – Pinterest