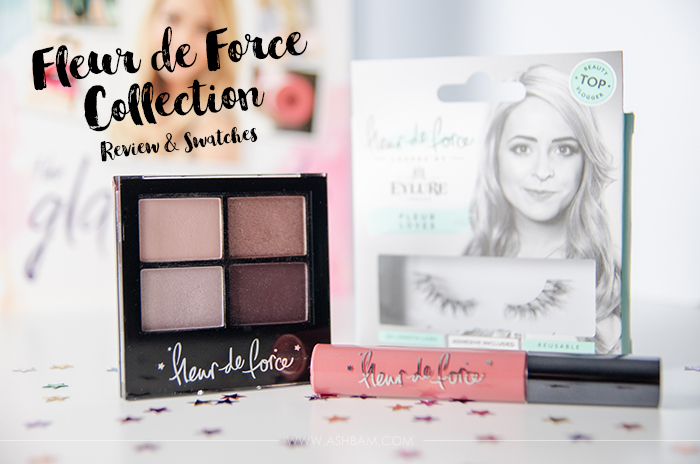 Fleur de Force has been one of my favorite Youtuber's for quite some time now. Her videos are always so beautifully put together, I absolutely love her vlogs and her dogs, and she seems like such a genuinely nice person. So when she announced she would be coming out with a makeup collection I was super excited! The range is available exclusively on FeelUnique.com which thankfully ships worldwide! So as soon as my makeup spending ban for September was over I decided to pick up an eyeshadow quad, lip gloss and lashes to try out. It didn't take long for everything to arrive which was a major plus! Feel Unique also carried her book, The Glam Guide, but it was sold out. Fortunately it was recently released her in the States so I ordered it on Target.com for $13.89! (PS There's a 10% off code for books right now at Target: Books10!)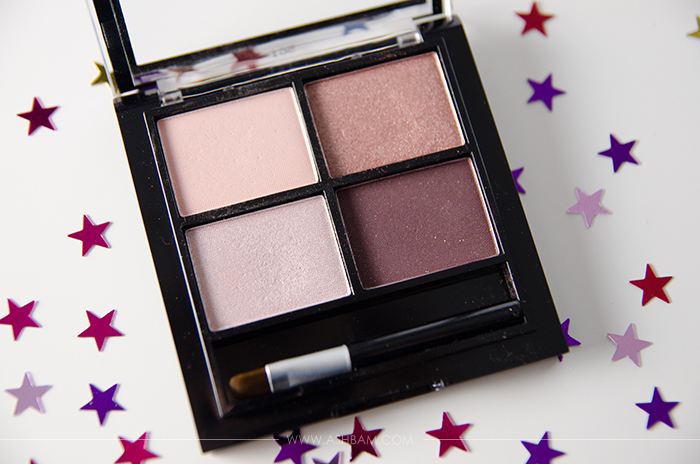 There are two eye shadow quads in the line at $12.38 each. I decided to go for the more pink toned of the two. The Lunar Rose quad contains a matte baby pink, a metallic rose gold, a light pinky lilac shimmer shade and a deeper mauve with gold glitter throughout. The quality is really lovely and easy to apply. Since the first shade is very similar to my skin tone, I like to use it all over the lid to even out the color. The rose gold is definitely my favorite and has such a beautiful metallic shine to it. I like to use the lilac color as a highlight for the brow bone or layered over the rose gold. Lastly, the deeper mauve is perfect on the outer corner and as a liner. It does take some building to get the true shade that's in the pan, but I like that I can go for a softer look with it as well. Yesterday I mixed the mauve and rose gold colors underneath my eye and it looked beautiful! I think it'll be a really great small palette to travel with!
If you've read my blog you probably know by now that I'm not the biggest fan of glosses. But I decided to give these a try after Fleur claimed that they're not like typical glosses. There's six colors in the collection ranging from more neutral shades to bright pinks. I went for Written in the Stars which she describes as a "your lips but better" shade and it truly is. It's a little brighter than my natural lip color and it makes them look so much fuller. It doesn't have an overly sticky feeling, it just felt really nice on the lips. The pigmentation is great which I think is one of the highlights, I definitely prefer an opaque gloss. It wears quite nicely through the day and has a lovely vanilla scent that is simply delicious. The glosses are $10.83 each.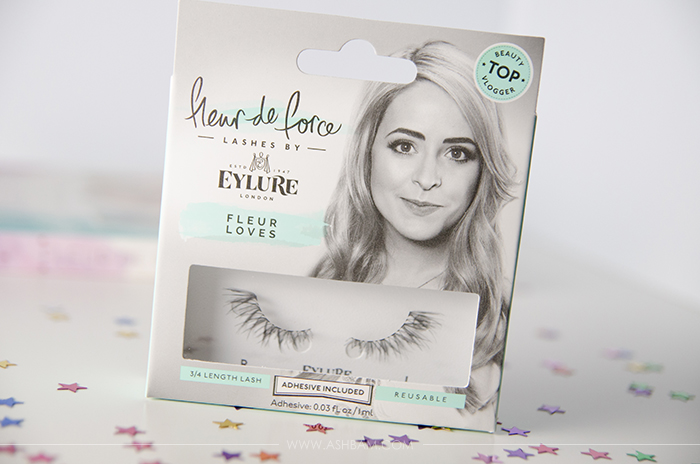 I picked up the Fleur Loves lashes ($8.14) as well but I unfortunately have not had a chance to try them. I've actually never used lashes before. Gasp, I know! So I'm waiting for a day when I can properly try them out and have time for some trial and error! I'll keep you updated!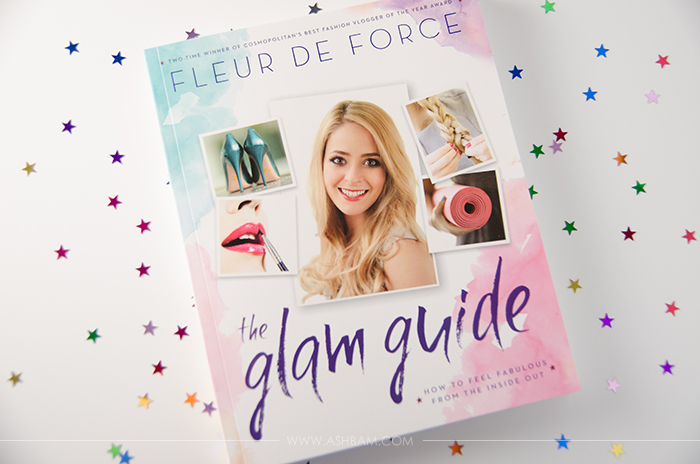 I also haven't had a chance to read her book completely since it just came in the other day, but the illustrations and photos are gorgeous! And there seems to be some really great topics and tips throughout, ranging from makeup to fashion to travel and more! Can't wait to start reading it!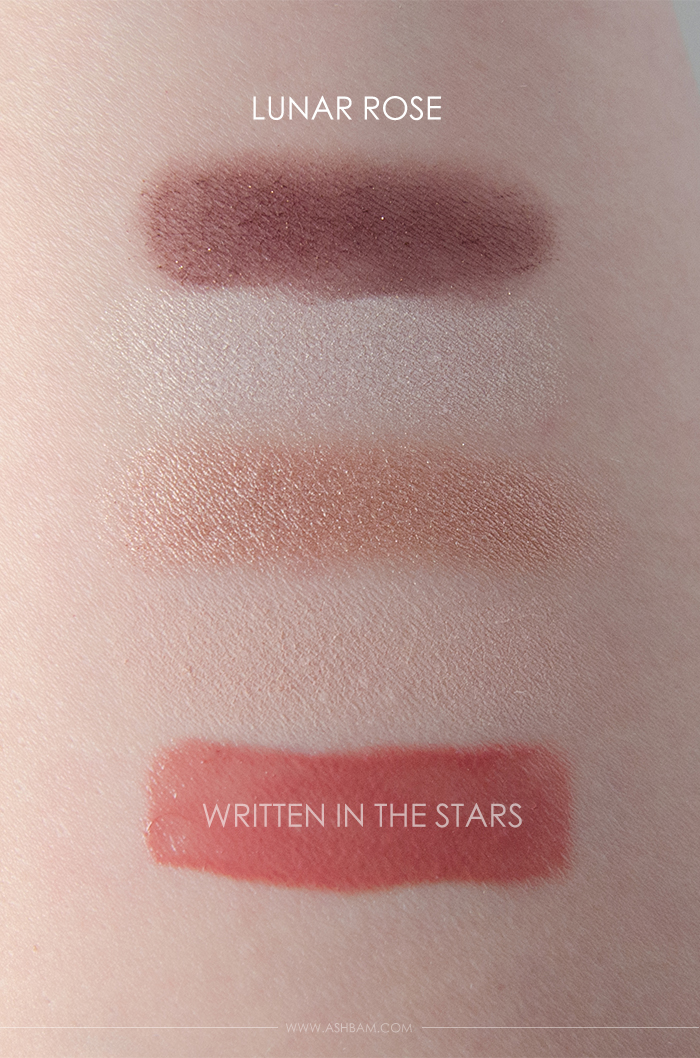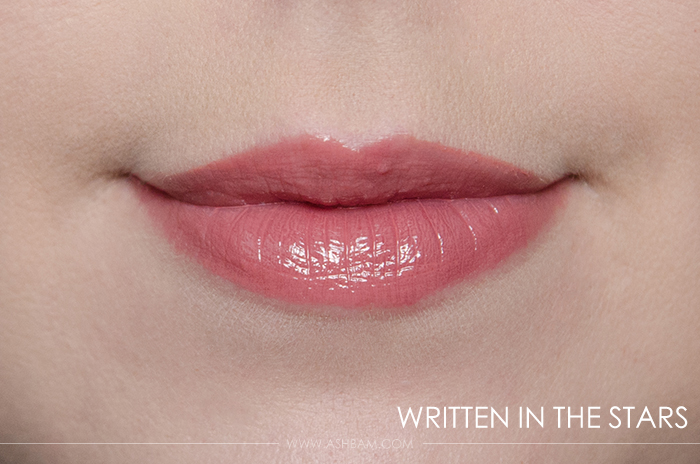 I thought the collection was really lovely and I'm definitely thinking about picking up the other eyeshadow quad and maybe even another gloss! Fingers crossed she'll be releasing more to the line eventually!
So have you had a chance to try the Fleur de Force collection yet?
Follow me on: Bloglovin – Twitter – Instagram – Facebook – Pinterest