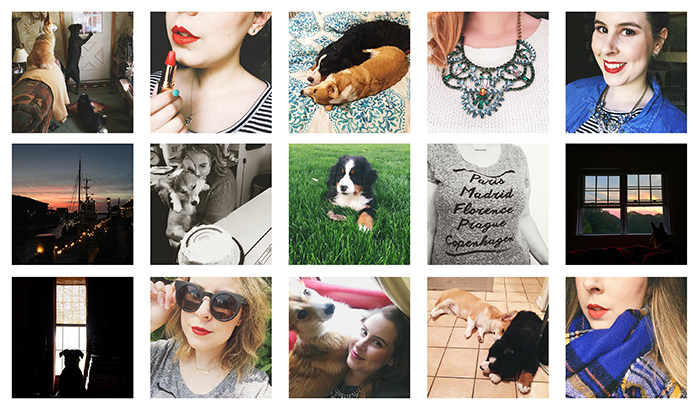 Happy New Years Eve! It's officially been a year since I started the blog and it's certainly one of the best decisions I've made. I truly enjoy working on my blog and I've come to feel quite passionate about it. While things did slow down the second half of the year, I've still had such a fantastic experience so far. I've been able to try so many new things, been recognized by some of my favorite brands, gotten to work with great companies and met so many wonderful people in the blogging community. This year I'm really going to make it a point to be better at visiting other blogs again and get to know this fantastic community even better!
I'm also planning to work on my time management skills and to post more often as well. I strive to bring readers the best blog I can with interesting content, quality photography and accurate colors (by far I feel this is one of the most important things as a beauty blogger, if I'm looking for recommendations I want to know that the swatches are true to color.) and of course, truthful reviews and opinions. I hope sometime this past year I've been able to help someone along the way, whether it be simply picking a new lip color or even as much as to inspire them to travel more. Speaking of travel, I do hope to do more travel talk this year and fingers crossed I'll actually get a chance to go somewhere new! Sadly there were no big trips in 2015, however we did get a chance to visit my sister's new home in Rhode Island which was so lovely. I can't wait to spend more time there this coming year!
I did finally get a new full frame camera after a few years of debating and I'm already in love! In 2015 I was fortunate enough to photograph some of my best friends, from maternity photos to engagement photos and even a proposal during a photoshoot! (Let me tell you, that one was a bit nerve-wracking, but so amazing!) I can't thank my family and friends enough for being so supportive of my photography, their kind words and continued enthusiasm keeps me going when I sometimes doubt myself.
There is one last thing that has truly made this year something special and that was the newest addition to our family, Darcy the Bernese Mountain Dog. I've never met a puppy that gets quite as excited as she does when you simply walk into a room. She's completely changed our lives and having another dog around has even made my corgi Georgie more loving and the cuddle bug I've always hoped for! I honestly never thought we'd have two dogs, let alone one, and it really is the best thing that's happened to us. Sure it may be quite hectic at times, but I wouldn't change it for the world!
I hope you all have a fantastic and safe New Years Eve and a happy and healthy New Years! I can't wait to see what 2016 brings for all of us! Thank you all for your comments and support, I truly appreciate it! See you next year!
Follow me on: Bloglovin – Twitter – Instagram – Facebook – Pinterest