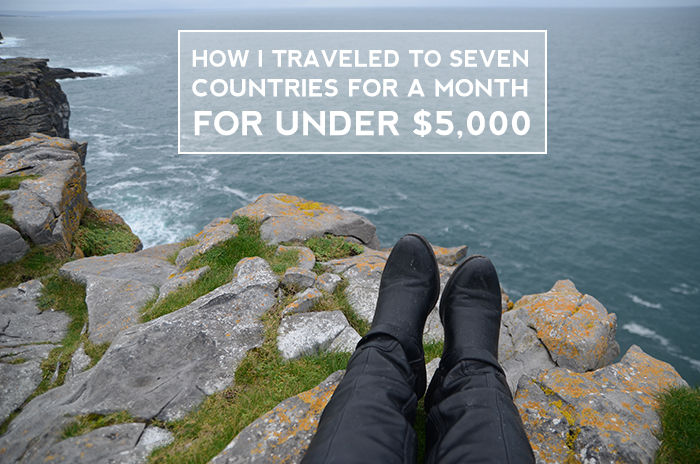 I still remember when my friend Julia (from Gracefully Julia, you must check out her page!) and I first started talking about traveling in Europe after she graduated. We made a list of all the places we wanted to go and figured out how long, two months maybe? My parents just laughed it off, they were certain it would never happen. I had a job at the time and quitting really wasn't an option after my trouble finding a job the last time I returned from Europe (Read all about that lovely time here), so they doubted I would ever be able to get two months of work.
Since I refuse to give up on an idea, especially when it comes to traveling, we kept trying to figure out what to do. We eventually narrowed down our must-see list and realized we could fit it into one month. I knew there was a bigger possibility of getting one month off rather than two. So I talked to my boss and explained the situation, this really was a once in a lifetime opportunity. He ended up agreeing and we were on our way to officially planning our trip! Then I hit a bit of a snag, I was offered another job. I really wanted this job, but I knew straight away I had to tell them my plans for October. So at my interview I explained and was beyond grateful when they offered me the job and still allowed me to have a month to travel. Now I'm aware this isn't really the norm and that I am very fortunate, but it shouldn't hurt to talk with your boss and see what you'd be able to do!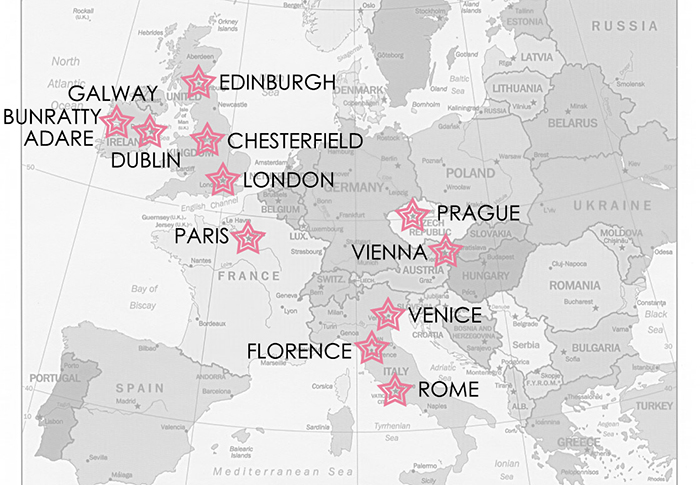 So I was working two part time jobs, one of which eventually became full time and I worked weekends at the other to help save up. All of my free time was spent checking out train schedules, browsing through AirBnB and looking up travel tips for each city. I loved every minute of it, part of the fun for me is the planning. I spotted the airfare randomly one day in June, four months before our trip, and I knew then was probably the best time. Our tickets were just under $1,000 at $996.70.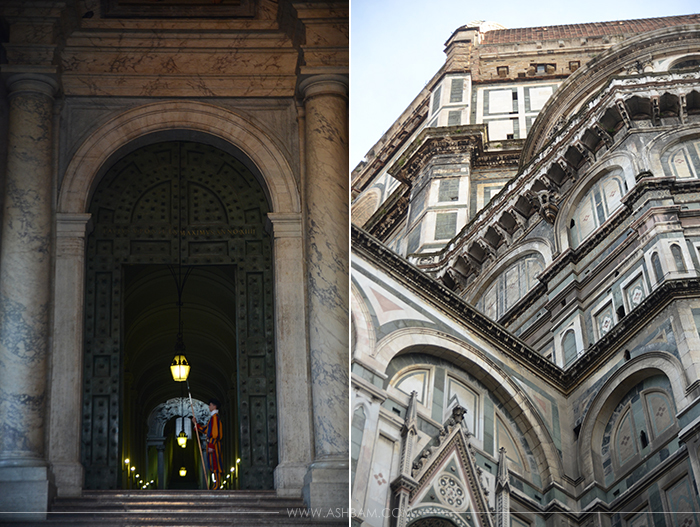 Once those were booked, it was finally time to start booking everything else. I found an extremely useful site for train information, The Man In Seat Sixty-One. He has guides for European train travel and specifically how to buy the cheapest train tickets online. Booking trains in the UK wasn't too difficult, but it was the trains in Italy and Austria that was more difficult. For the most part we traveled by train, aside from Prague to Paris and Edinburgh to Dublin, which we decided flying would save us some time. We also did a night train from Venice to Vienna, which technically saved us money since we weren't staying in a hotel and it also kept us from losing a day traveling. The night train was actually one of my most memorable moments on the trip. As we sped past snowcapped mountains lit by the moon, I couldn't quite believe I was back in Europe again.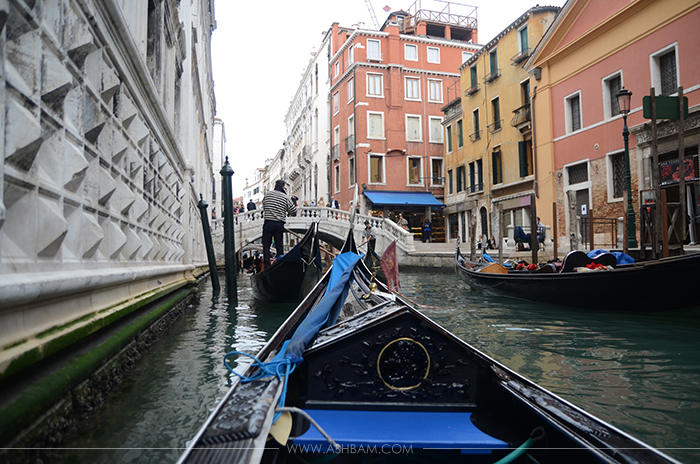 As I said above, I spent a lot of time on AirBnB. My sister and brother-in-law used it for their honeymoon trip and had a great experience so I figured why not give it a try? The thing I like most is that you're able to see the reviews of others that have stayed there and if anyone has had any issues. I usually will skip past a property if it doesn't have any reviews. You can rent out a room or an entire apartment/house. We rented a room in an apartment in London for $62 a night and in Edinburgh for $65 a night. Then in Prague we rented out an entire apartment for just $65! It really helped us save so much money! We also stayed in two hostels, one in Dublin and the other in Galway. The Dublin International Hostel was probably my least favorite place we stayed, while we did have a private room it was extremely dingy and I dreaded making my way to the shared bathrooms. The Galway hostel however was the complete opposite. We were booked in the Snoozles hostel through one of our bus tours and had a private room and bathroom, plus a balcony! The rooms were newer and so much cleaner. Oh why can't all hostels be like that one? The rest of the time we stayed in small B&Bs which were all really wonderful and great values as well!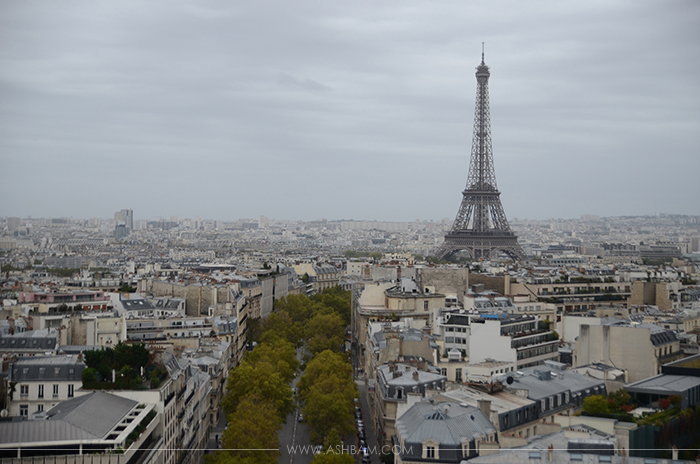 We pre-booked anything we could, it definitely helped save money as well as time. From the Eiffel Tower to the London Eye. If you're headed to Paris, I highly suggest picking up the Museum Pass to help bypass the ticket lines. So many great sights are included: Arc de Triomphe, Sainte-Chapelle, The Louvre and one of my all time favorites places, Versailles. For anything we couldn't pre-book, we made a list of the prices to add into our overall budget. This was extremely helpful to give ourselves a general overview of what our main expenses would be.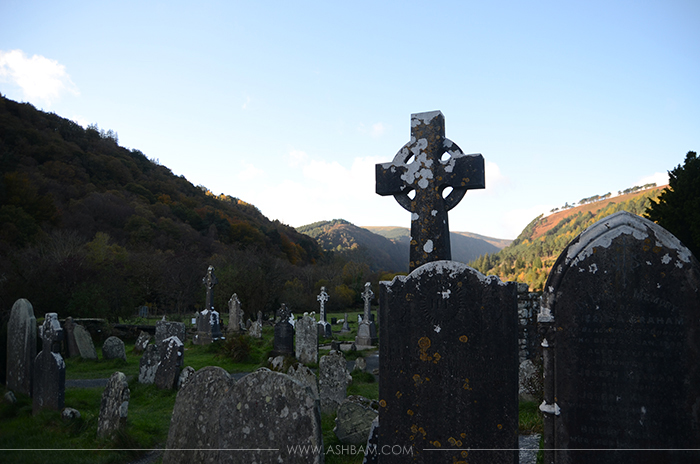 Another way we saved a bit of money was Julia's brilliant idea to bring cliff bars along with us. Those things are so filling and kept us from spending a ton of money on snacks. She also brought along a small water bottle that she carried in her bag, which I do suggest and I certainly wished I had one with me instead of buying overpriced water bottles all the time.
Now I'll admit, when I was actually in Europe I wasn't too worried about money. I had saved up quite a bit and knew I would want to buy a few souvenirs. (No I did not buy myself another suitcase to put some of my new things in…) I would highly suggest having a credit card with you, I had both a Capital One Mastercard as well as a Discover card since neither have foreign transaction fees. Always check to see if your card has foreign fees, it's something that can really add up. Since I didn't have very high credit limits at the time (I got the cards specifically for the trip), every so often throughout the trip I would pay it off to make sure I never had any issues. At the airport before I left I also did a foreign currency exchange using my Discover card, I believe I got out €800 and £200 for later on in the trip so I'd always have some cash on me. One thing to note if you do use your credit card for a cash advance, check to see what the fees are, I was charged about $100 extra unfortunately. In London I used my regular debit card to get money out of an ATM and while I didn't have any cash advance charges, I did have a $10 foreign transaction fee.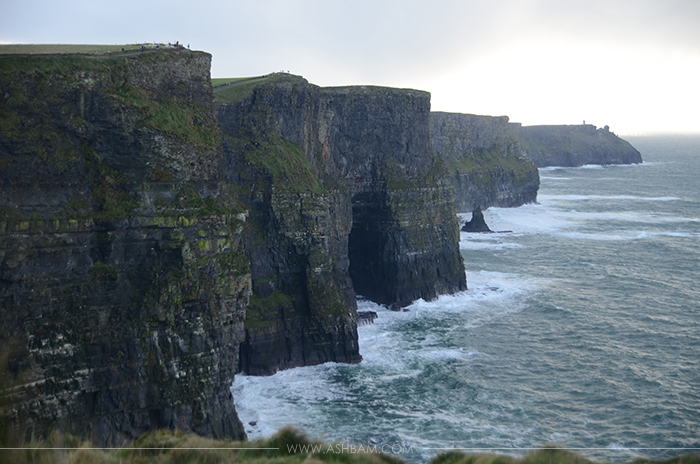 I got an international plan for my iPhone through AT&T, which can be a bit pricey, but it was something that was a must for me. We needed the phone to get in contact with places we were staying, book taxis and to keep in contact with a few family members that were a bit anxious through our travels. (Sorry Mom and Dad!)
When arriving in a city, we did tend to take taxis instead of public transport. With a bag that was no doubt over 50lbs I really did not want to lug it around in a city. One thing I did find difficult with this trip was the packing, we were starting out in Italy in sleeveless tops and ending in Ireland with scarves and gloves. So packing for all sorts of weather definitely weighed me down a bit, but hey at least I always learn something every time I travel. If you're debating on an item, just leave it at home! Back to public transport for a moment, in places like London and Paris where it's in absolute must we traveled on the Tube and Metro, but for the most part we stuck to walking. You may end up with blisters the size of Kansas, but hey at least you're saving some money!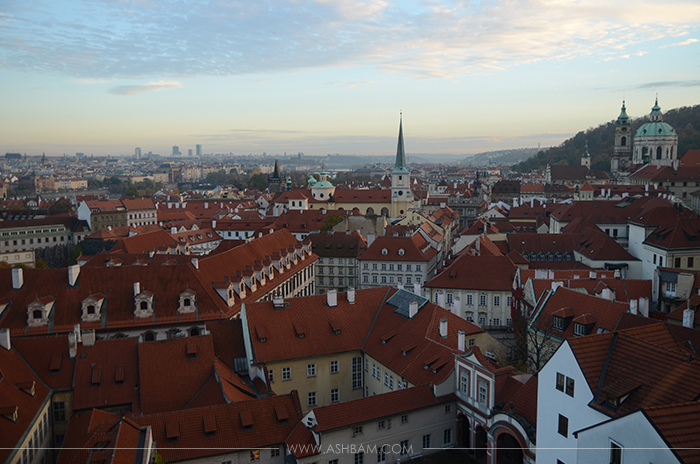 So overall our trip consisted of: three days in Rome, one day in Florence, and half a day in Venice before taking a night train to Vienna. Next we had two days in Vienna as well as Prague, flew to Paris for four days, and then took the Eurostar to London for four days. We stayed in Chesterfield for a day, Edinburgh for three days, flew to Dublin where we stayed for two days, visited Malahide and took bus tours to Wicklow and Kilkenny. Then we went to Galway for two days for more bus trips to Cong, Aran Islands, Cliffs of Moher, and Connemara. Finally we spent one day in Adare and one in Bunratty before flying out of Shannon Airport.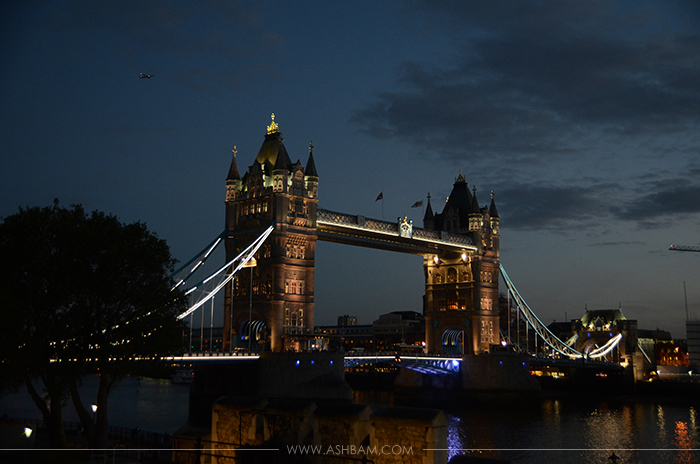 Transportation, accommodation, food, tours, and all of the sights together came to just under $4,900. That's why I say you can definitely do this trip for under $5,000! Though I'm going to be completely honest with you guys, since you know I talked about picking up some souvenirs, my overall total was about $5,600. But you may not have a love for Irish sweaters or Italian leather like I do, so it is possible to do everything for less.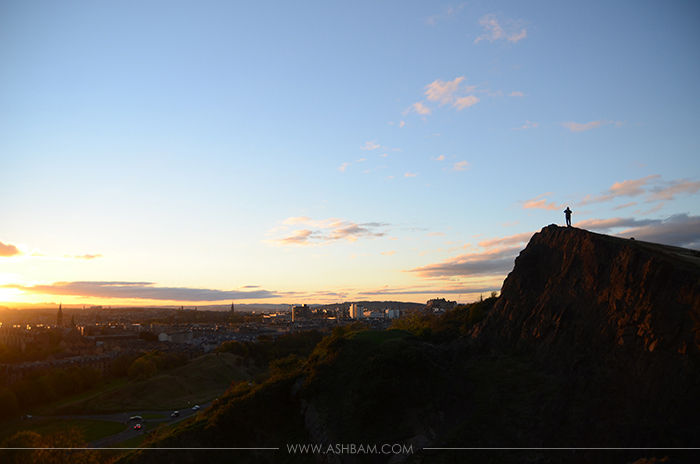 It truly was one of the best experiences of my life and I wouldn't change a moment of it. From seeing the Alps in the moonlight, to getting stuck on a train, to the kindness of strangers and getting caught in a rain storm, watching the sunset perched on a ledge and that indescribable feeling of joy when discovering a new place. I'm so thankful for everyone that helped make it happen and this trip has only added more fuel to the fire, I want to spend the rest of my days traveling.
Have you taken a similar trip or are planning/dreaming about one? Let me know in the comments, I'd love to hear about it!
Follow me on: Bloglovin – Twitter – Instagram – Facebook – Pinterest