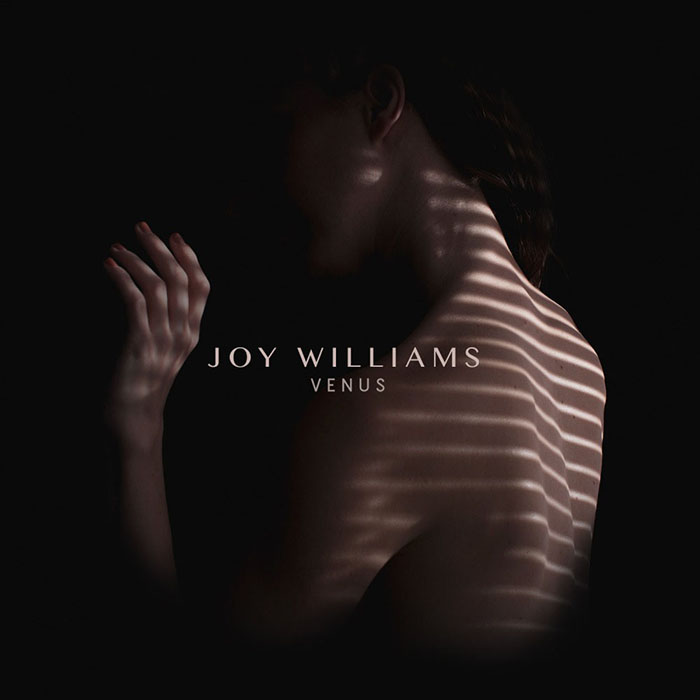 If you don't recognize the name Joy Williams then you might know her as one half of the sadly disbanded Civil Wars. But I have a feeling after her new album Venus is released June 29th you might just be hearing that name more often. I was lucky enough to be given an early listen and it has been on repeat ever since.

Joy began her career as a Christian artist, but in 2005 she decided to leave her label and in 2008 she met John Paul White and formed The Civil Wars the next year. The duo won four Grammys together and released two albums. In 2012, before the release of their second album, they went on hiatus and then officially announced their break up in 2014.


This is her first solo album since the split. It's clear there are a few songs on the album addressing their downfall. Evidently it wasn't pretty. In one of my favorite tracks, What A Good Woman Does, she sings about keeping tight lipped about the details and reminds him that she hasn't lost her voice without him. I'll admit, I'm even more curious to know what happened now.
Some of the songs are reminiscent of The Civil Wars, particularly from their second album, but Venus isn't quite as stripped down musically. Lyrically, however, it's especially raw. Her marriage nearly went the same route as the band and she seems to draw upon that for a few songs like Not Good Enough and You Loved Me.
"I tried and I failed and you loved me."
The biggest departure from her earlier sound is without a doubt the first single, Woman (Oh Mama). There's this beat to it unlike anything else she's done, it's almost tribal and I instantly find myself moving along with it.
"I am a universe wrapped in skin."
The song is empowering and bold, radiating what it is to be a woman.
My favorite tracks have to be What A Good Woman Does as I mentioned before, One Day I Will and Before I Sleep. One Day I Will starts out with the line:
"I'd love to write a happy song, one day I will."
Truth be told, it's these kind of melancholy statements that made me fall in love with Joy's work. In Before I Sleep she sings:
"I've got miles and miles to go before I sleep. Before I can feel anything. Before I'm free."
The song seems to be about her journey to healing and not being able to reach that point just yet. Though by the end of the album you do feel as if she's finally starting to get there.
Joy's not afraid to be honest and doesn't come across as pretending to be someone she's not. She went through some extremely hard times: the death of her father, the near collapse of her marriage and the separation of the band. All of which she was able to channel into an intensely beautiful, candid and fearless album. If you were a fan of The Civil Wars I would definitely suggest giving this a listen, but don't expect it to be a continuation of their sound. Joy Williams has her own voice and it's more powerful than ever.
Pre-Order the album here:
Disclaimer:  I participated in the Joy Williams Venus album review program as a member of One2One Network. I was provided an album to review but all opinions are my own.
Follow me on: Bloglovin – Twitter – Instagram – Facebook – Pinterest