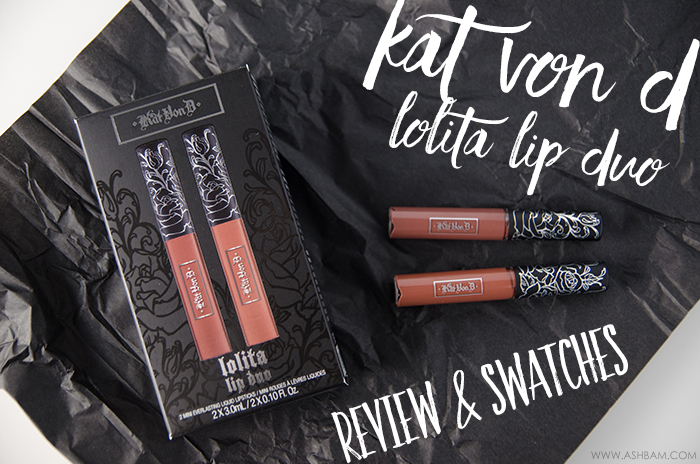 I literally had just finished placing an online order at Sephora when I spotted the Lolita Lip Duo. After being annoyed with myself for a few minutes for not completely searching the site I decided to go ahead and get it while it was still available. Because we all know when Lolita is involved it'll usually sell out quite quickly. Speaking of, it's currently out of stock, but it does seem like they'll be getting more in!
I was curious to see if there would be any difference from my full size liquid lipstick of Lolita to the mini. Spoilers: there is. The full size seems to have a hint more pink in it while the mini is more brown toned. When swatched half and half on my lips, the full size is a touch lighter. As for Lolita II, I am absolutely in love. It's just such a gorgeous shade, described as a terra cotta nude. I can't get enough of it. It's such a unique color and I'm really hoping she'll be doing a full size as well. Also, if you're like me and love the Studded Kiss version of Lolita, I do think this is a closer to that shade than the original.
As with most Kat Von D Everlasting Liquid Lipsticks the staying power is fantastic. It lasted all day even through meals, only wearing away slight in the center of the lips. No they're not very moisturizing but hey I don't really care if my lipstick will last all day! Each tube contains 0.10 fl oz and the set retails for $19.50 at Sephora.com.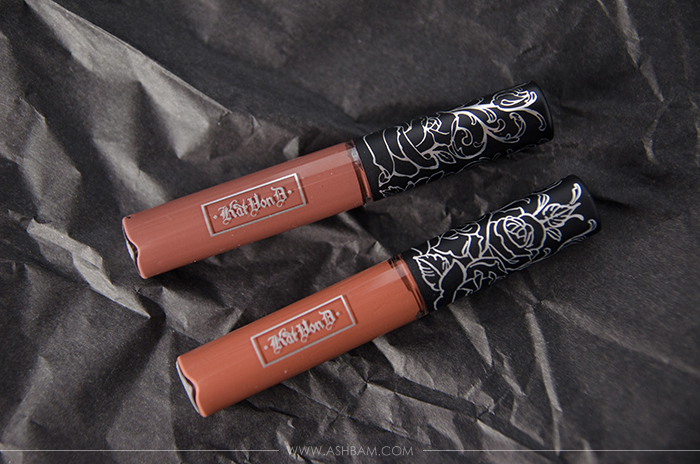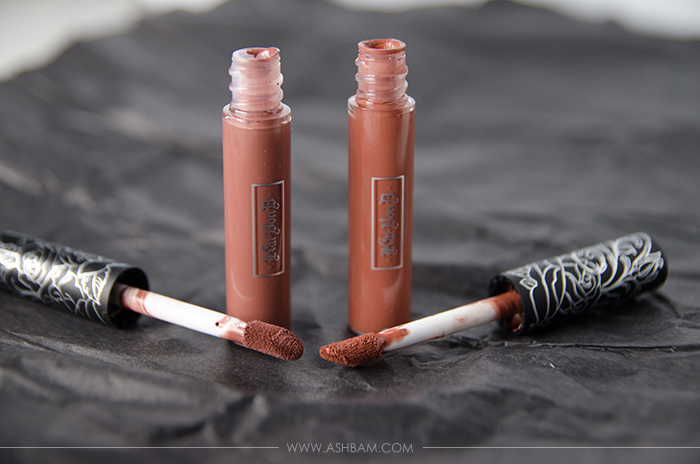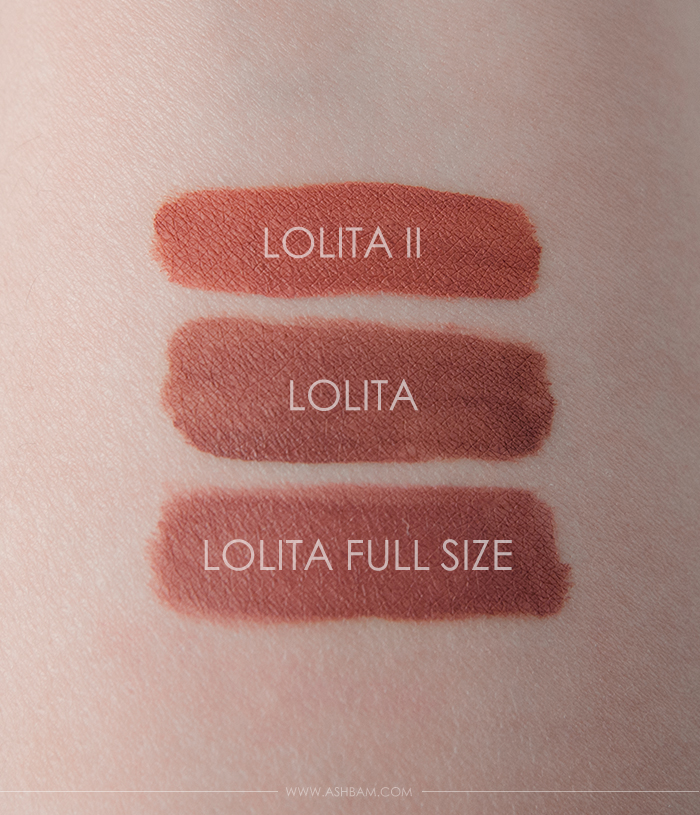 Have you tried Lolita or Lolita II? What's your favorite?
Follow me on: Bloglovin – Twitter – Instagram – Facebook – Pinterest