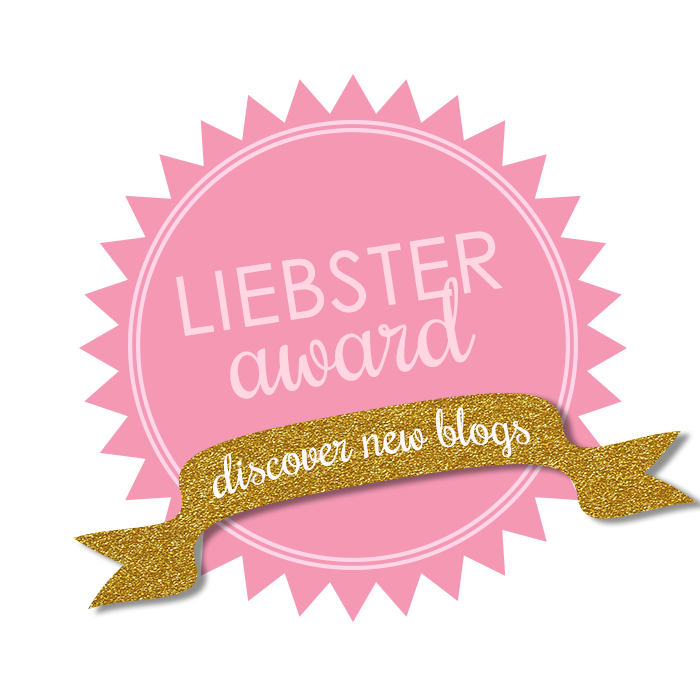 I was so kindly nominated/tagged for the Liebster Award by Stella at Stella's Journal. It's a way of helping bloggers with fewer than 200 followers get to know each other and spread the word in a way about each others blogs.
The rules are: 
-Thank and link back to the person who nominated you
-Answer 11 questions asked by the person who nominated you
-Nominate bloggers with less than 200 followers
-Make a list of questions for them to answer
-Notify the nominees so they can answer as well
1. What's something that you're currently saving up for?
– I'm forever working on saving for my travels. I'm hoping to save up for a trip for my birthday in April next year, so fingers crossed things go well! (And that I'm able to stop myself from buying too many beauty products this year!)
2. Name your top 3 favourite bands/artists and your favourite songs by them.
– The Beatles: A Day in the Life, Something & While My Guitar Gently Weeps. Justin Timberlake: Not A Bad Thing, Cry Me A River & What Goes Around Comes Around. Ed Sheeran: Drunk, Autumn Leaves & Fall.
3. What's your favourite hot beverage?
– White Hot Chocolate
4. How do you relieve stress?
– I actually had to think about this one a bit, I don't have any one thing I do to relieve stress, but I guess I usually just hang out with my puppy a bit and watch youtube videos.
5. How do you balance blogging and work/school?
– I feel like the moment I come home from work I start thinking about my blog. On the weekends I take photographs for posts since there's usually not enough light when I get home from work during the week, but I write whenever I can.
6. Describe your personal style.
-It changes daily, some days I love a good floral and others I'd rather be donned in all black. I can't have enough statement necklaces, but my everyday jewelry is simple, a Tiffany key necklace I got for my 21st birthday and my Claddagh ring from Ireland.
7. What's your favourite TV show?
-Currently: Rick Steves' Europe, House Hunters International (Though I just bitterly yell at the screen most of the time at the people who are lucky enough to move overseas), The Middle, and Elementary.
8. If you could drop anything and travel to one place for two weeks, where would it be?
-I'm really wanting to explore more of Austria right now! I've had the chance to visit Vienna so far and I can't wait to see more of the gorgeous country.
9. Favourite baby girl and boy names?
-Josephine and Dhani
10. What are you looking forward to most in 2015?
-Continuing to work on my blog and fingers crossed a bit of traveling!
11. Where do you see yourself in five years?
-If I'm going to be completely honest, I'd hope to be living in London, but I'm going to be a little more realistic and say I hope that I'll at least be doing a lot more traveling!
I nominate:
Julia at Gracefully Julia
Ree at Coffee with Ree
Kellie at Kellie Miyoko
Tania at They Call Me Tania
Holly at Holly Anne Blogs
Synne at A Sprinkle of Cinnamon
Nicole at Brazen Brunette
Ariana at Breakfast at Ari's
Olivia at Boho and Brownies
Neisa at Cat Ears and Colored Hair
Georgi at Georgi A
My questions for you: 
1. Where's your favorite place in the world?
2. Dream job?
3. Favorite film?
4. What made you want to start a blog?
5. Do you have a style icon?
6. Must have beauty product?
7. Do you have any pets?
8. Favorite musicians?
9. Morning person or a night owl?
10. If you could move anywhere where would it be?
11. Hopes for 2015?
Hope you're all having a lovely Valentine's Day! I'm staying inside with my puppy/valentine while there's a white out outside! Think it's the perfect time to make some raspberry white hot chocolate! :)
Follow me on: Bloglovin – Twitter – Instagram – Facebook – Pinterest