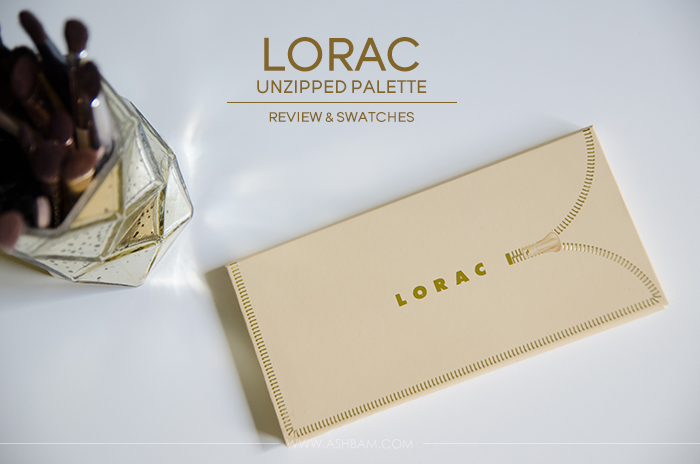 I remember seeing the Lorac Unzipped Palette on a few blogs and I just fell in love with it. So when Ulta was offering 10x the points on Lorac products I knew it was the perfect time to pick it up! (And then promptly started my makeup buying ban…is September over yet?) It's such a gorgeous nude palette, perfect for everyday wear but the deeper shades are great to add a little drama to the look.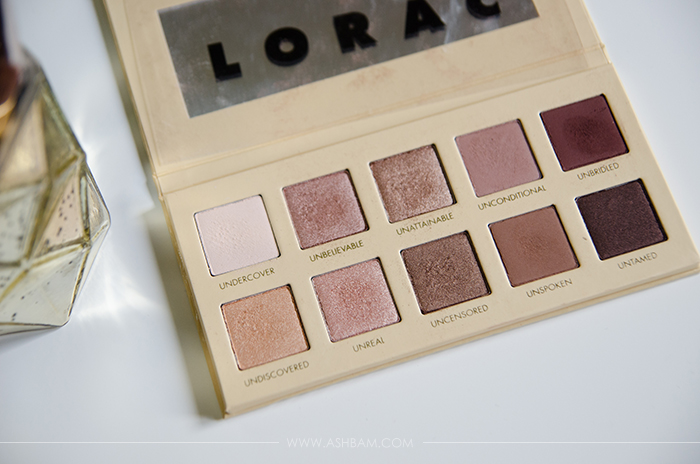 I've really loved using this palette the past couple weeks. The colors are some of my favorites to wear on the eyes and there's a great mix of mattes and shimmers. There's only one shadow that doesn't quite have as much pigmentation as I would have expected and that's the deepest shade: Untamed. Though I admit that's probably a good thing, it's better to build up the color instead of accidentally putting on too much and trying to backtrack.
Some of the colors don't always come out like they appear in the pan, such as Undiscovered and Unbelievable. I would have expected them to have more pink in them on the skin. I tend to use Undercover as a base color and Unconditional is a great crease shade. I do find there's some fall out from most of the shadows, so I make sure to put it on before I conceal my under eyes. The palette came with my favorite Lorac eye shadow primer and it definitely helps the shadows looking perfect all day long. Though even without a primer the staying power is really great. So if you're looking for a warm nude palette with a bit of shimmer and a bit of matte then I'd definitely recommend the Lorac Unzipped Palette!

Sorry this was such a quick one. It's been quite hectic this past week. Our puppy Darcy got spayed on Thursday and has had some issues. She's an extremely active puppy and it's been terrible trying to keep her calm. We took her in for a check up today and they actually want to keep her at the vet since she's too hyper. :( So that hasn't been fun at all. Can't wait to get our girl back at home! Hope all is going well with you and that you're having a lovely week!
So have you had a chance to try this palette? Which is your favorite shade?