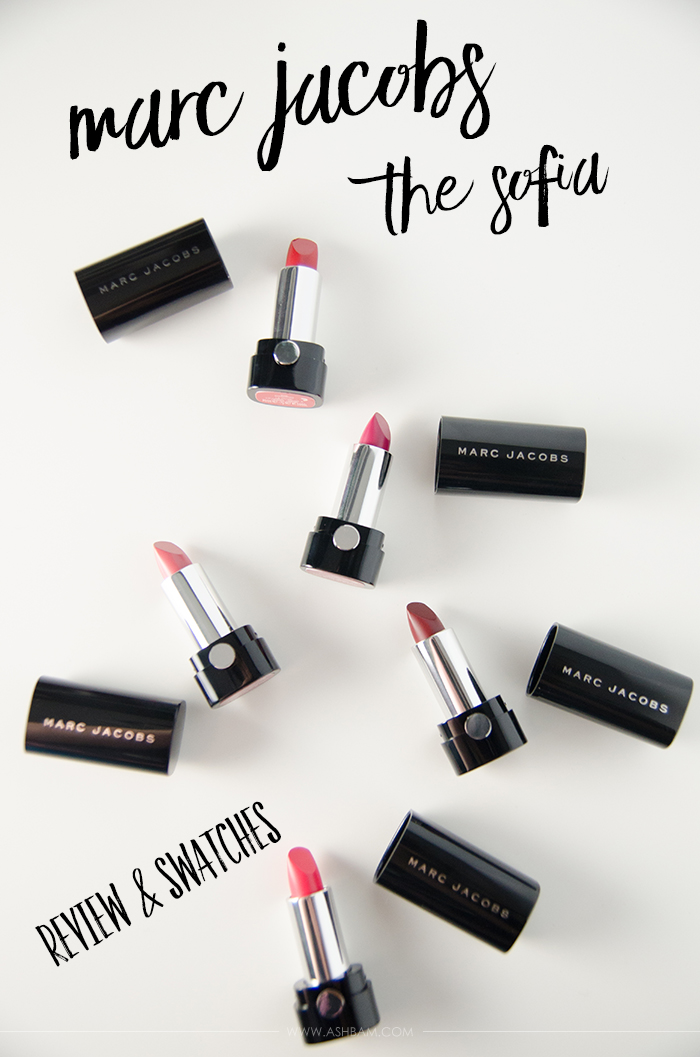 I originally planned on having this post up before Christmas, but time got the better of me. So now unfortunately this set is no longer available at Sephora. But I figured since you can still get the full sizes of each shade I might as well post it! The Sofia – Five Piece Lip Crème Collection was the perfect opportunity to try out multiple shades without spending an arm and a leg. I really hope he does another lip set in the future.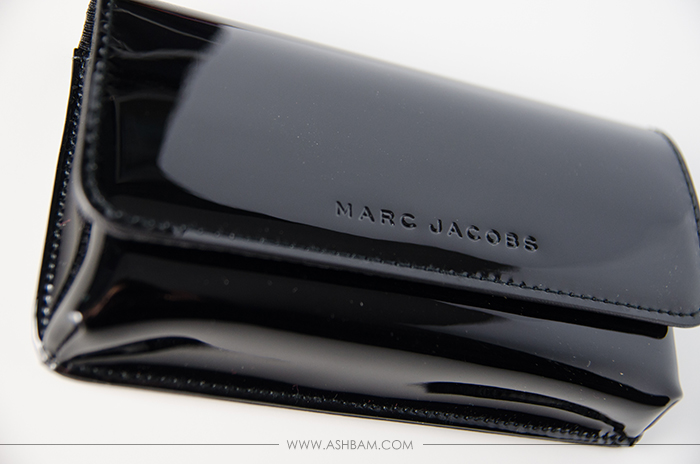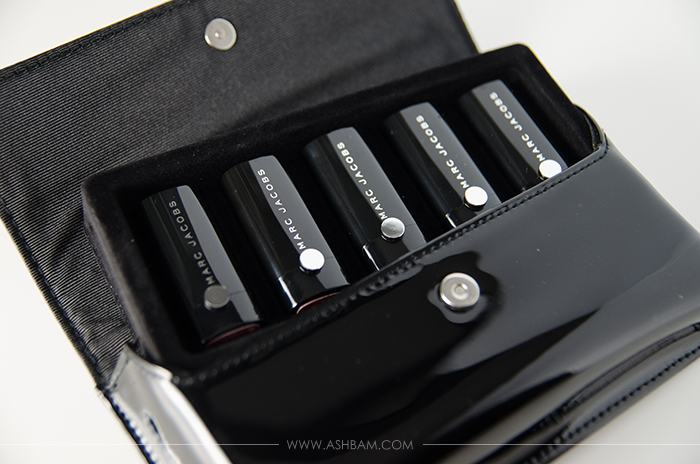 The set contains a patent leather pouch with five 0.05 oz lipsticks in Infamous – a soft peony, So Sofia – an electric watermelon, Dashing – a very cherry shade, Blow – a dark berry velvet and my favorite, Boy Gorgeous – a berry rogue. The full sized lipsticks retail for $30 and the set came in at $45. And if you're like me and have more lipsticks than there are days in the year, having mini sizes are perfect seeing as it's rare you'd ever go through a full size.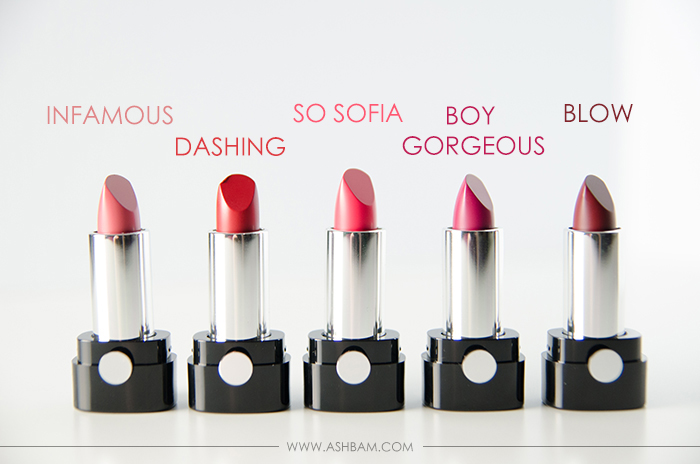 I was a little worried at first, I don't typically go for brighter colors in non-matte formulas. But these hold up fantastically. I did experience some feathering with shades like Blow and Dashing and all colors do transfer. They lasted quite well throughout the day, making it through lunch, but after dinner they were pretty much gone. Overall they felt really great on the lips, had great pigmentation and the shades were all simply gorgeous. The only way that they'd be better for me is if they were matte!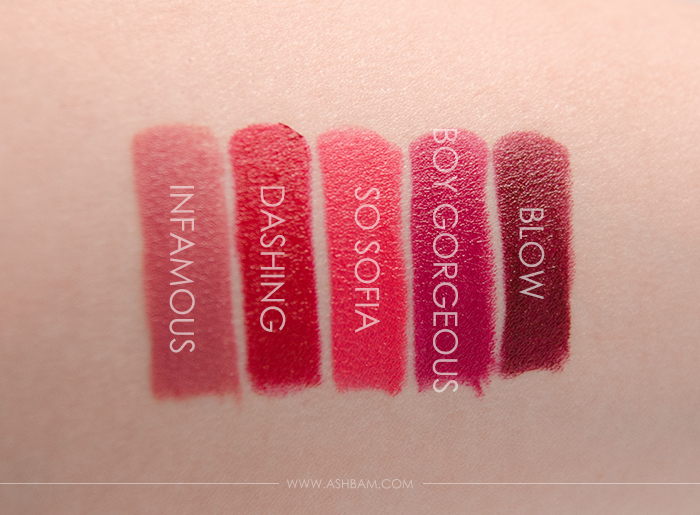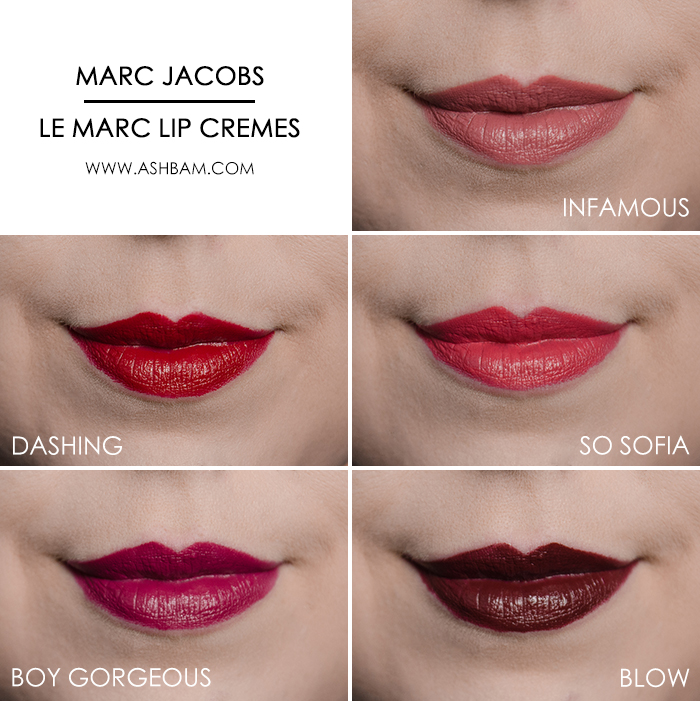 What's your favorite shade? Are there any other Marc Jacobs shades you think I should try?
Follow me on: Bloglovin – Twitter – Instagram – Facebook – Pinterest