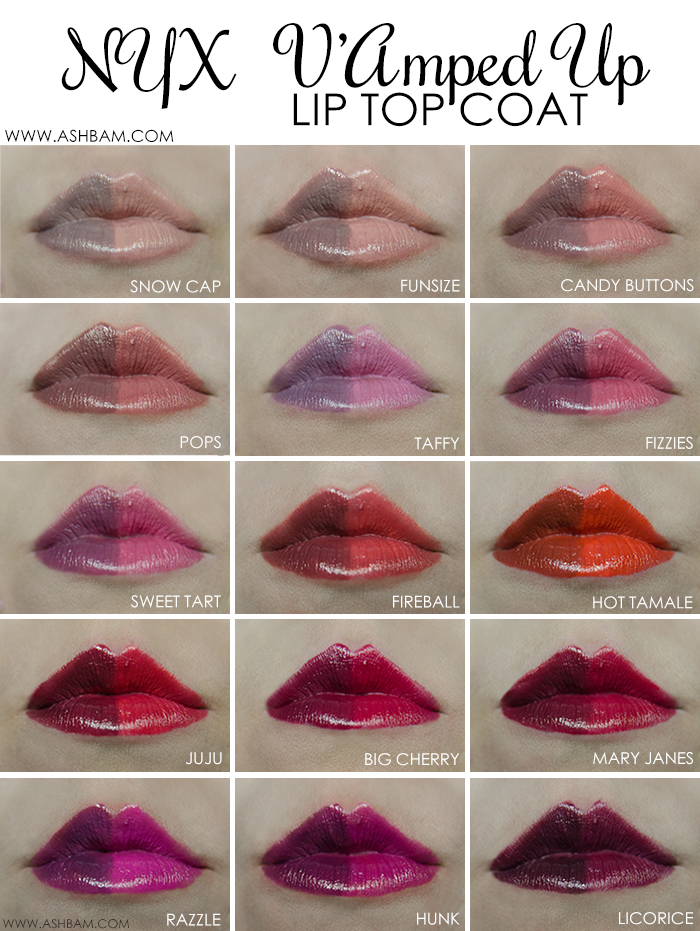 Yesterday I stopped into Ulta to pick up the Intense Butter Glosses (Review and swatches for those coming soon!) and decided to grab the new V'Amped Up Lip Top Coat. It's a black glossy lip pencil, which deepens the color of whatever lipstick you're wearing. The above swatches are using the NYX Butter Lipstick line, with V'Amped Up on the left and without on the right.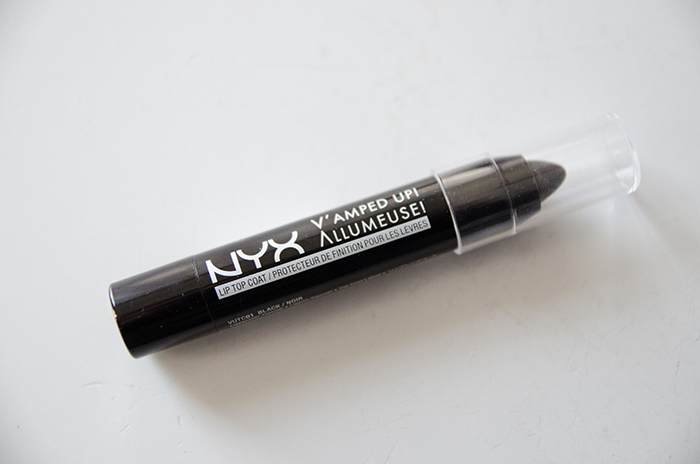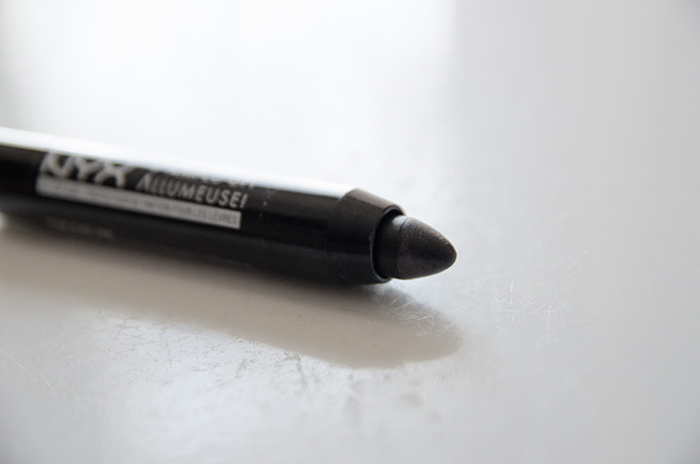 The only thing I wish was different was the shape of the pencil, it needs to be a sharper point to really be able to make covering the base lipstick easier. But aside from that I really like the top coat! I love that I can take the lipsticks I already have and turn them into something completely new. To make sure it lasts a little longer throughout the day, I just patted it with a tissue before applying a second layer.
I know, I know, they're not perfect swatches, but my lips were practically raw by the time I was finished! (Especially since my memory card was damaged and I lost half of my swatches. Tip: DO NOT delete images from your memory cards directly on the camera, it can eventually ruin your memory cards. Something I knew but never thought could actually happen until now!) Anyway! I tried it on top of some of the NYX Matte Lipsticks as well. I really love the color that it gives lighter pinks, it reminds me a bit of Limecrime's Cashmere. I think my favorite has to be Hot Tamale, it's just such a unique color!
At this point I'm ready to buy all the NYX products. They really do make such amazing things, at such great prices! At only $6.99 this top coat is a really a great deal and it's almost as if it doubles your lipstick collection, who wouldn't love that?!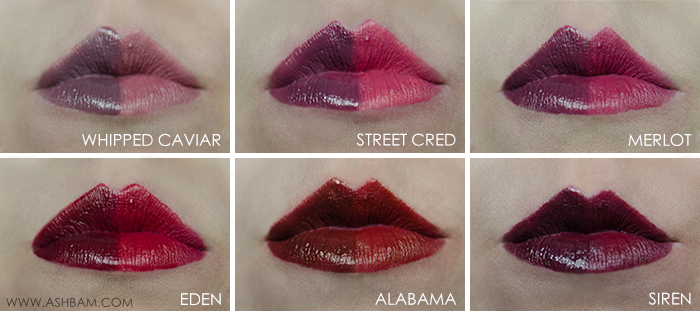 So which look is your favorite?
Follow me on: Bloglovin – Twitter – Instagram – Facebook – Pinterest