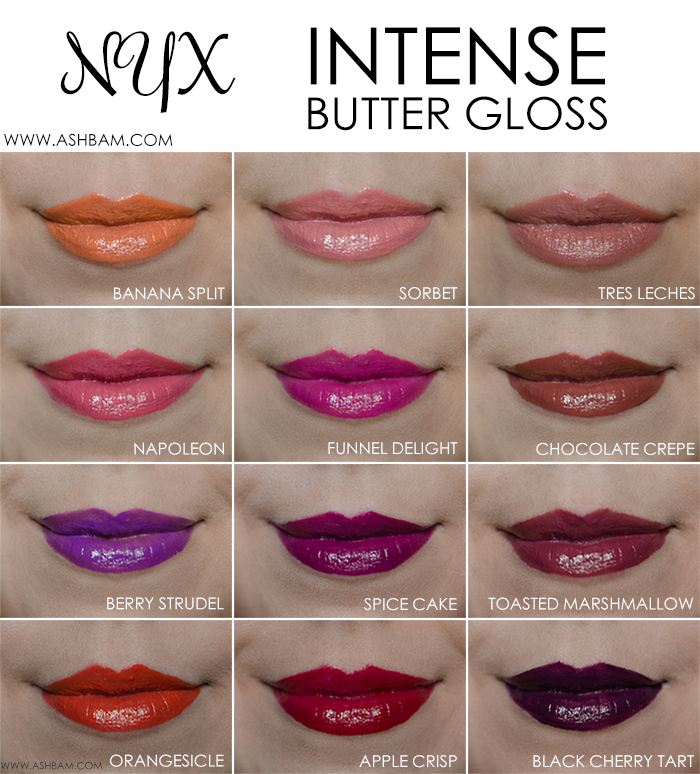 A couple weeks ago I picked up the new NYX Intense Butter Gloss range at Ulta. There's 12 shades and I just couldn't resist trying them all! Some things remain the same as the original Butter Glosses, the texture is still that wonderful non-sticky feeling and the scent is still perfectly sweet. But there's one main difference: they're all super pigmented.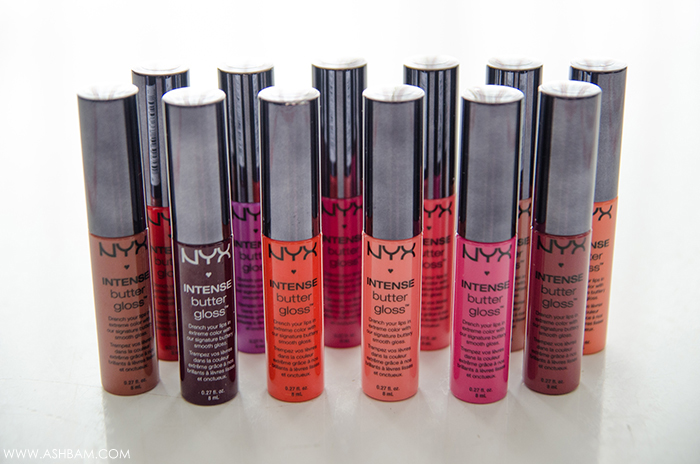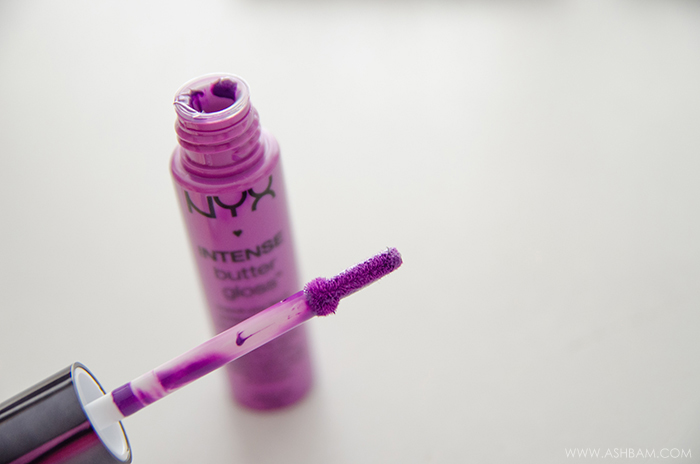 The applicator is also a little different than originals, it's a flat spatula applicator. It made it pretty easy to apply the lipgloss, but I didn't notice too much of a difference. They go on smoothly and you're pretty much done with one coat. However for a couple of the colors like Black Cherry Tart and Banana Split, the application was a bit patchy. For most I did notice some feathering after a little while and they're not particularly long lasting, but they don't claim to be.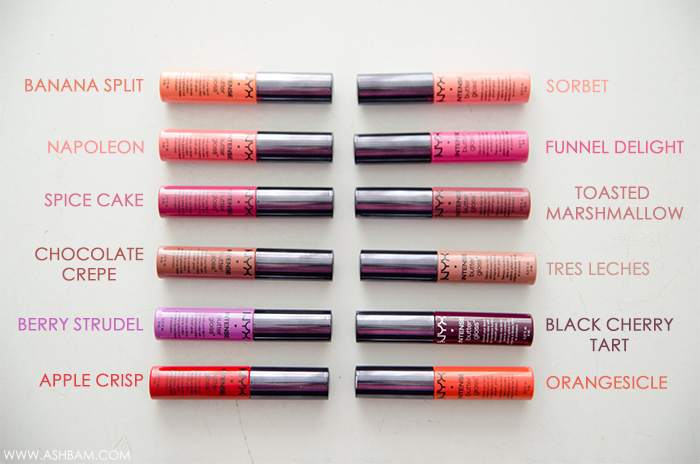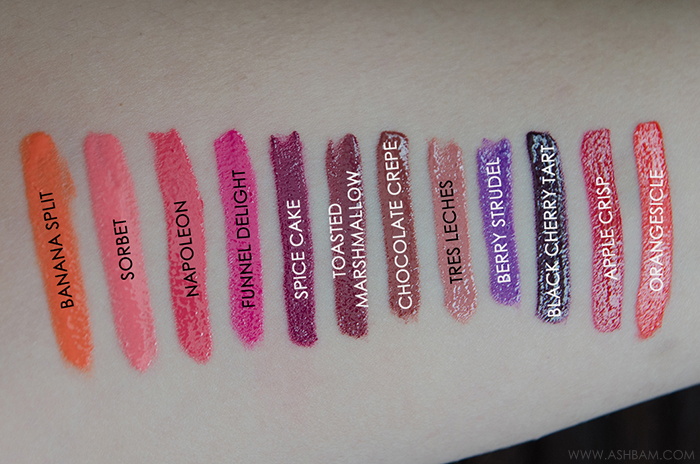 This is just one swipe for each of the colors, such amazing payoff! My favorites have to be Tres Leches, Chocolate Crepe and Toasted Marshmallow, surprisingly the more neutral shades. I think it's that I tend to like my bright colors to be a bit more matte. But I really am impressed with these new NYX Intense Butter Glosses! If you love lipgloss and great color then you have to check these out!
So what's your favorite shade? Let me know if the comments!
Follow me on: Bloglovin – Twitter – Instagram – Facebook – Pinterest