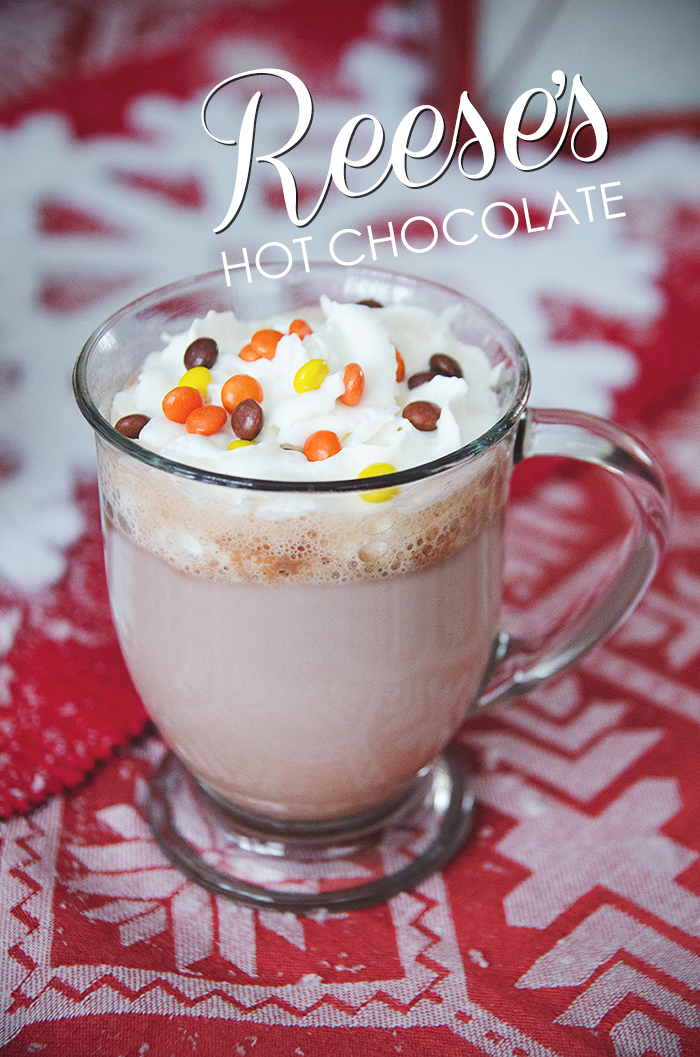 Oh yes, Reese's Hot Chocolate! Welcome to a short little series for the month of February, I'm going to be posting a new hot chocolate recipe every Sunday! They're all quite simple to make and so delicious!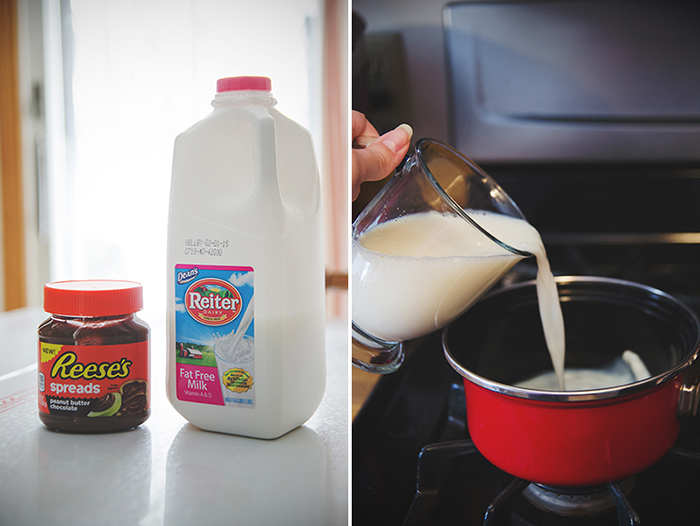 For this one you need two ingredients. That's it really. I used a fat free milk, but I'm sure whole milk or whatever you have would work just fine. The moment I saw the new Reese's spread I knew I had to try it in a hot chocolate. It's a perfect blend of peanut butter and chocolate and so yummy! I don't like to add vanilla extract or anything else because I think the spread is sweet enough on it's own. First you fill a mug with milk before pouring it into a small pan. Use a low setting to slowly heat the milk, being careful not to over heat it. If it starts to boil, it's too hot.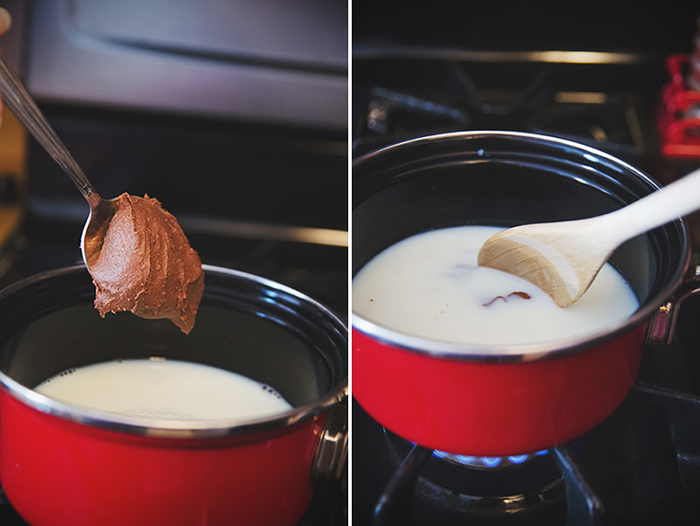 Next add a large spoonful of the Reese's spread, adding more to taste. With a spoon, swirl in the spread to help it melt. It usually takes about five or so minutes, not long at all, but make sure the spread is completely melted.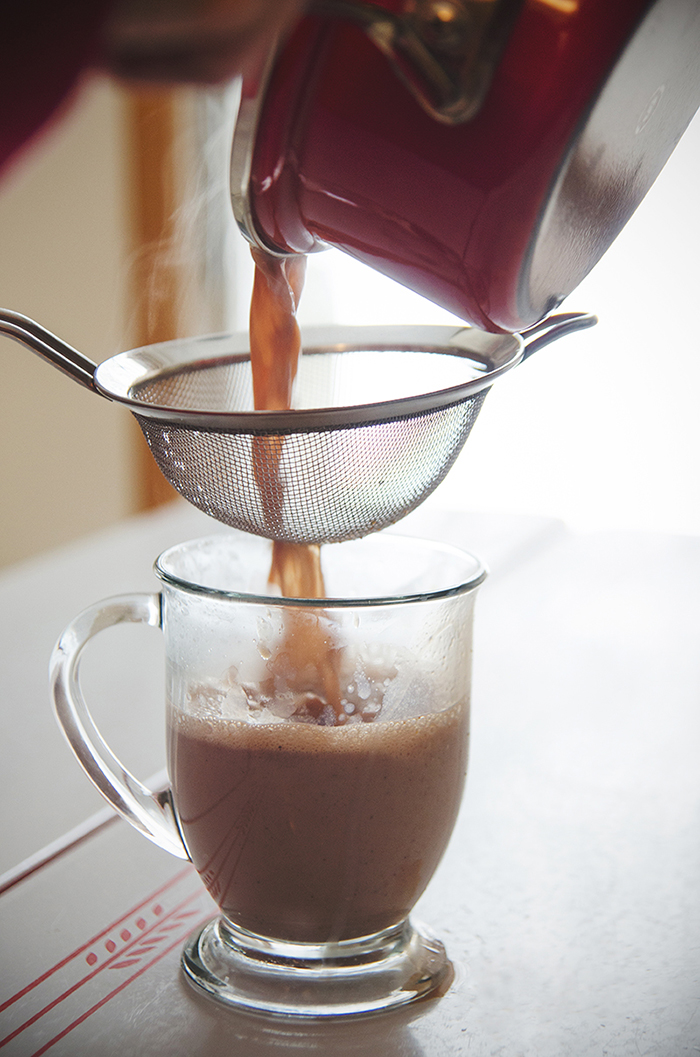 Once it's melted, I like to use a sifter while pouring it into the mug because the spread does have a bit of a texture from the peanuts. Obviously this is optional if you don't mind a little texture!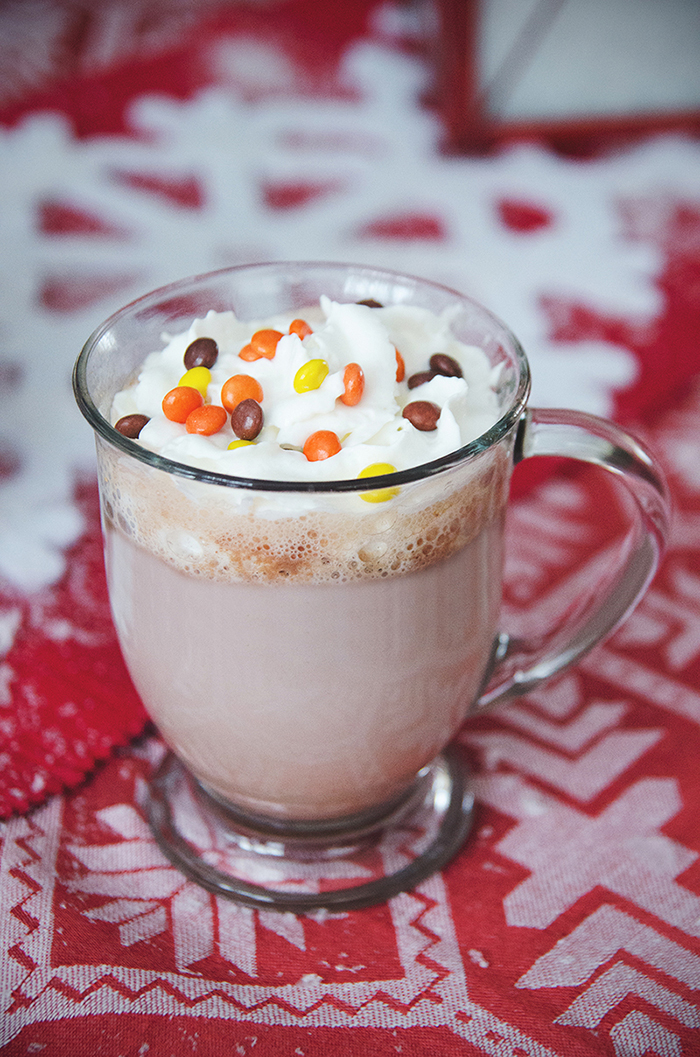 Finally top it off with whipped cream and some mini Reese's Pieces and you've got yourself a delicious Reese's hot chocolate! Simple right? I'd love to know if you've tried it, so leave me a comment! Enjoy and look out for another new recipe next Sunday!
Follow me on: Bloglovin – Twitter – Instagram – Facebook – Pinterest