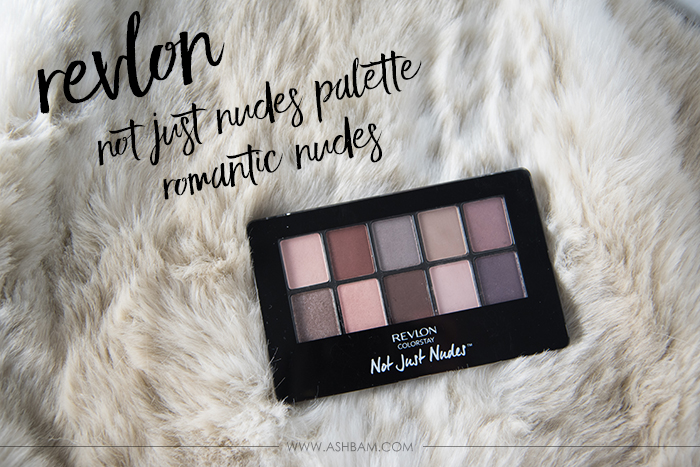 I stopped into Ulta a few weeks ago to return some things and of course pick up a few things as well. I spied this palette hiding in the back of the store and thought I'd give it a try! There are two new palettes: Passionate Nudes, with warmer tones and the one I decided on, Romantic Nudes. They retail for $14.99 at Ulta, which I do think is a bit expensive for the brand. It comes with ten shades and a double ended brush. The claims are that the Colorstay formula will last all day with no creasing, smudging or fading.
I'll get straight to the point: I was very disappointed. First off, the packaging is extremely similar to the Maybelline palettes, but these actually come with two less shadows and it's more expensive. It comes with a decent quality double ended brush which I did appreciate instead of getting a typical sponge applicator. The shadows aren't overly powdery which is another plus. However, the biggest downfall is the pigmentation. It takes quite a lot of building to even get a slight amount of color and that was just for the swatches. I was really surprised actually, it didn't seem to matter what I did, but I couldn't get the color to really show up on my eyelids. Strangely the darker colors seem to be much better quality than the lighter shades, I could hardly get any pigmentation at all from the lighter ones. Overall if you're looking for something to do very natural and soft looks this could definitely work for that, but otherwise I wouldn't waste your money.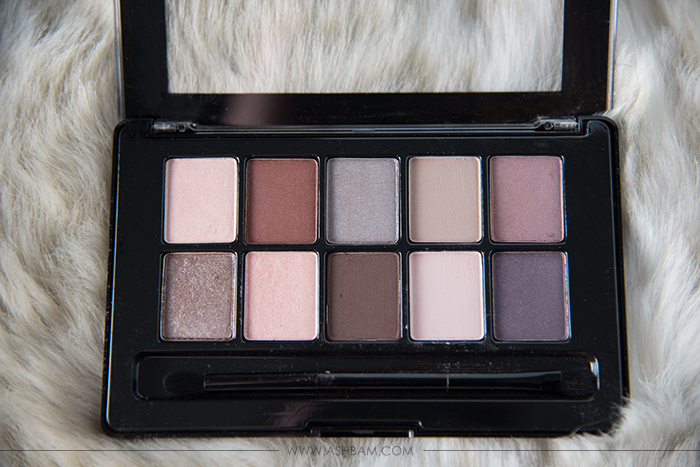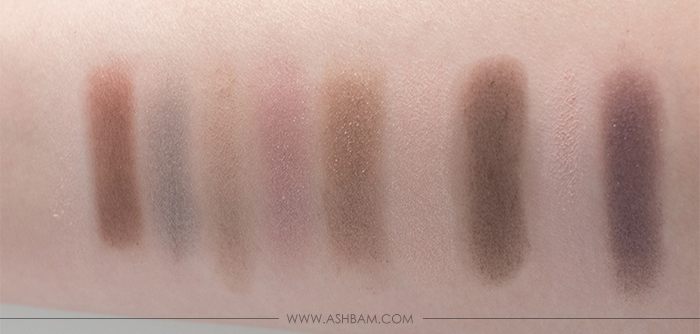 Did you give this a try? What were your thoughts?
Follow me on: Bloglovin – Twitter – Instagram – Facebook – Pinterest