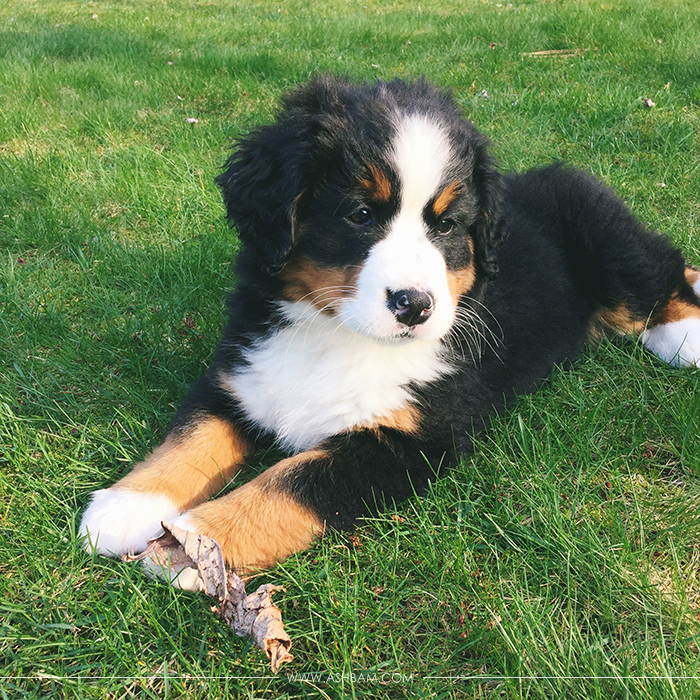 Well I originally had another post planned for today, but something a bit unexpected and quite exciting happened this week! Georgiana "Georgie" the Corgi has a new sister, Darcy Elizabeth the Bernese Mountain Dog! I honestly never thought it would happen, but we went to meet her and absolutely fell in love. She's such a sweetheart and ran right to me when we arrived and the moment my dad held her, we knew she had to come home with us. Georgie was a bit unsure at first, but they already seem to be a perfect match. Georgie really needed another pup to play with and they're just so funny together. Though I'm sure she'll be a bit confused once Darcy keeps growing and growing, but hey Georgie's best friend in her puppy classes was a Great Dane! Also as I'm sure you noticed, the name is Pride and Prejudice inspired, it's one of my mom's favorite books and films! I actually only realized yesterday we named our pups Georgiana Darcy, haha!
She's already brought so much joy into our lives. Yes it's going to be stressful training a puppy again, but I'm so thankful things turned out the way they did. She's come to us just when we needed her!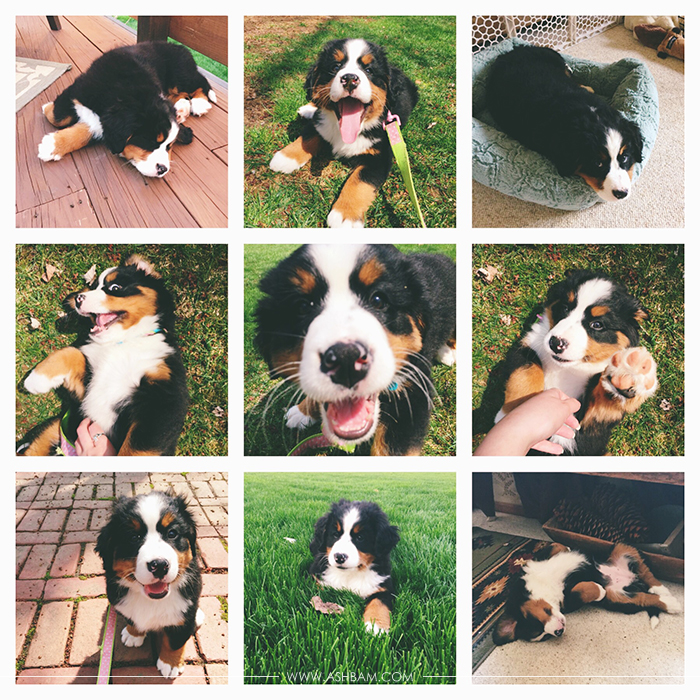 I hope you're all having a relaxing Sunday! I'd love to hear about your pets if you have any? Do you still remember the first day you got them?
Follow me on: Bloglovin – Twitter – Instagram – Facebook – Pinterest