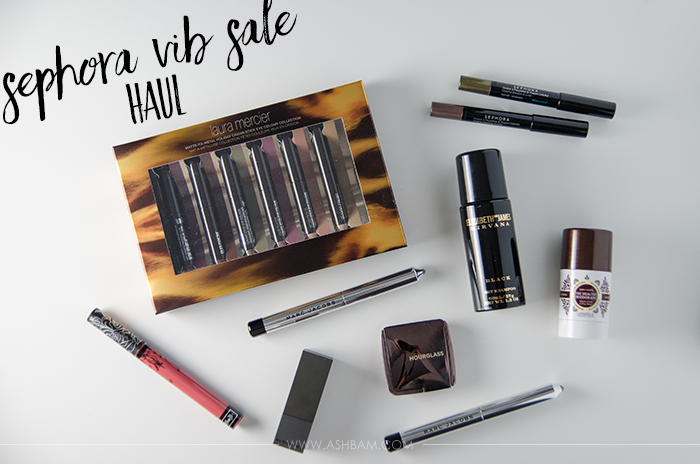 Happy Sunday! I apologize for not getting a post up on Thursday. It's been a pretty unusual week, my mom actually ended up in the hospital on Wednesday with something called TGA – Temporary Global Amnesia. For about seven hours her short term memory was basically gone and it was quite scary to say the least. It's very rare and the doctors don't seem to know much about it, but they believe it was brought on by stress. Everything seems to be okay now, thank God, but she still doesn't remember those few hours. Such a crazy experience!
Well onto my Sephora VIB sale haul! I made an order first thing when the code went live, making sure I'd get a hold of a few items that I was worried would sell out. Then I stopped into the store to do some swatching and picked up a few things I hadn't seen online plus one thing that had been sold out for a while! Lastly I made a third order with some of the shadow sticks I had been swatching since if I ordered online with my Discover card I would get 10% cash back!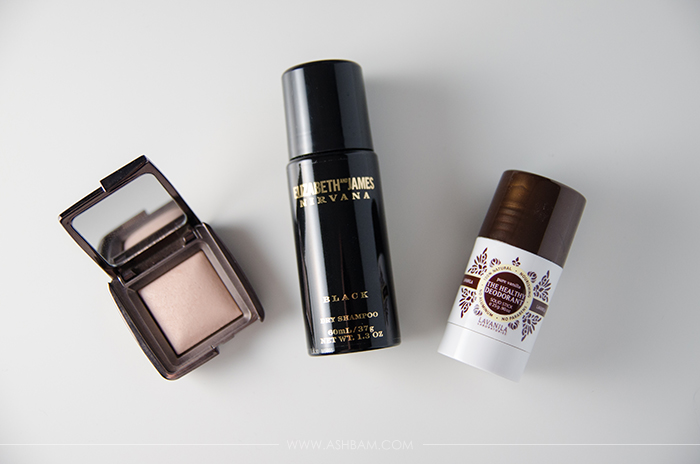 How stinkin cute is this mini Hourglass Ambient Lighting Powder in Dim Light? I've heard a lot of people talk about using this as a setting powder so I thought it was the perfect chance to try it out. The mini was $22 while the full size is normally $45. I decided to pick up the travel size of the Elizabeth and James Nirvana Black Dry Shampoo and I definitely regret not getting the full size. It truly smells exactly like the perfume and I love it. It does give a slight white cast like many other dry shampoos, but it brushes out easily. The travel size 1.4 oz costs $14 and the full size 4.4 oz is $28. I've also been wanting to try the Lavanila Healthy Deodorant for a while now and when I spotted the mini of Pure Vanilla in the "aisle of doom" I just had to pick it up! The scent is so lovely and it really seems to be lasting all day unlike a lot of the deodorants I've tried. The travel size is $8 while the full size is $14.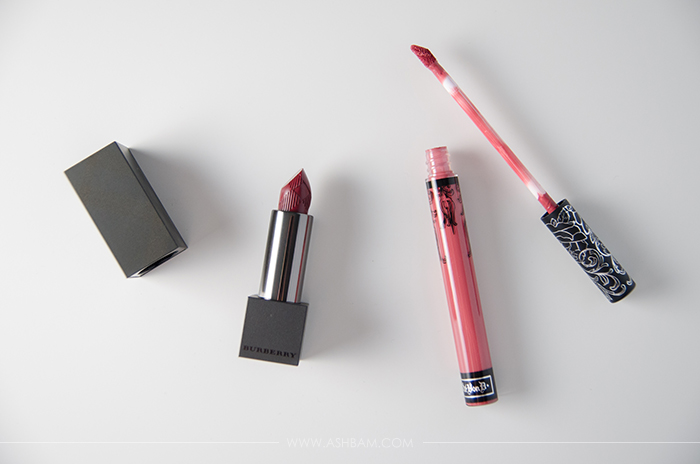 These two lipsticks have been sold out on the website for quite sometime but I finally managed to get my hands on them! Burberry's Lip Velvet in Oxblood came back in stock just as the VIB sale was about to start. It's such a gorgeous shade and I cannot wait to wear it during the holidays! It is on the more expensive side at $34, but that's why the sale was the perfect time! (No lip swatches in this post, keep an eye out for reviews soon!) The Kat Von D section was my first stop the moment I popped into the store and luckily I grabbed one of the last two Everlasting Liquid Lipsticks in Double Dare for $20. It's considered a cocoa blush and I'm just in love with it. It's much closer to the Studded Kiss Lipstick in Lolita than the liquid lipstick of Lolita, which doesn't make much sense to me, but I'll just go with it. If I didn't have so many lipsticks to test out I'd be wearing this one everyday!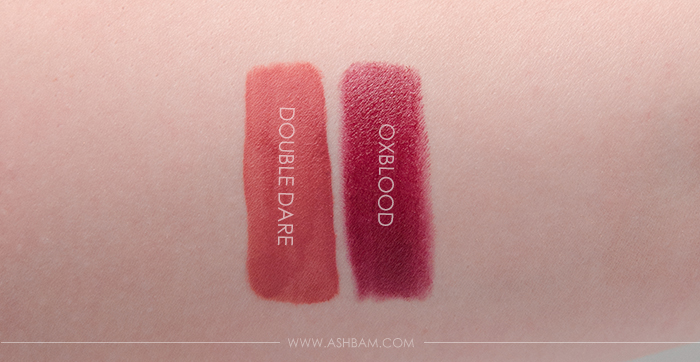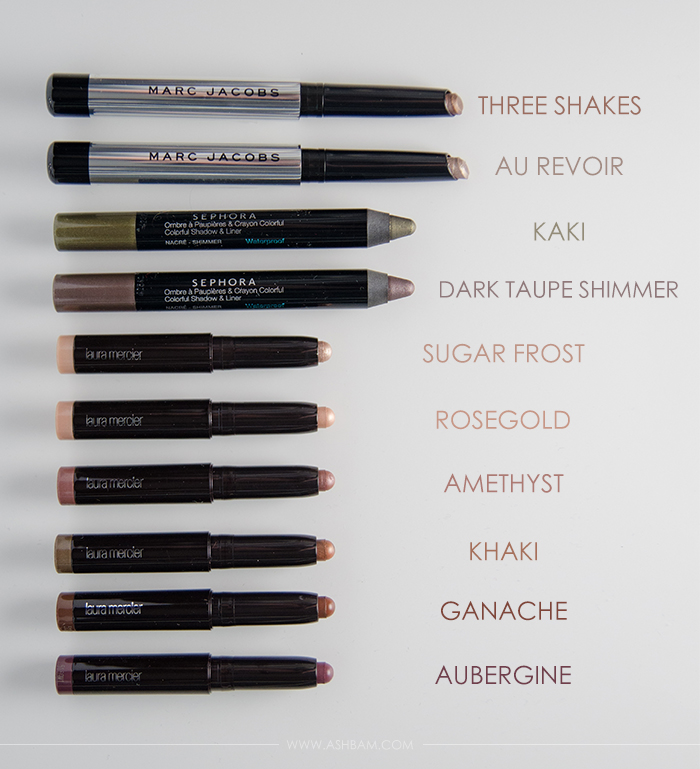 Alright I know, I went a little eyeshadow stick crazy. But like I've said, I'm working on reviewing as many as I can! First are two Marc Jacobs Beauty Twinkle Pop Stick Eyeshadows in Three Shakes and Au Revoir for $28 each. Three Shakes is a milk chocolate shimmer and Au Revoir is a pewter shimmer. I haven't had a chance to use these yet, but they were so smooth while doing the swatches, they just glided on effortlessly. Next are two Sephora Colorful Shadows & Liners in Kaki and Dark Taupe Shimmer for $14 each. I'm really excited about Kaki, it looks like such a gorgeous green shade and I don't have many like it. Lastly is the Laura Mercier Matte-To-Metal Caviar Stick Eye Colour Collection which was $58. I already have the full size of Amethyst and absolutely love it, so I have a feeling I'm going to love the rest of these as well.

Well that's it for my haul! Full reviews will be coming in the future!
I'd love to know if you got anything during the sale!
Follow me on: Bloglovin – Twitter – Instagram – Facebook – Pinterest