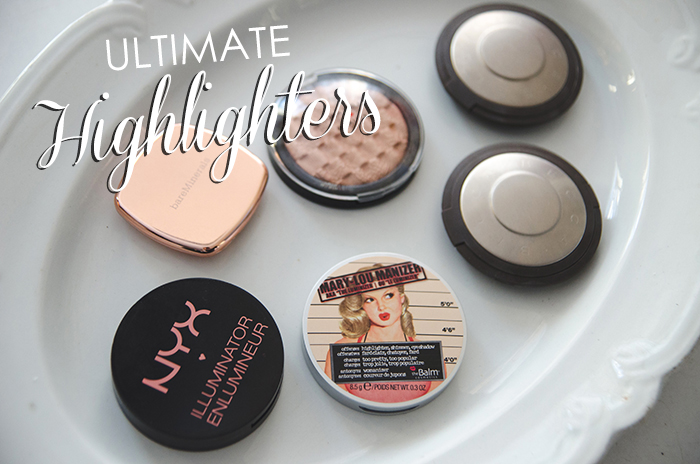 As a pale girl, okay an extremely pale girl, (People often wonder if I've ever seen the sun.) sometimes it can be a little hard to find the perfect highlighter. Many work beautifully on darker skin tones, but for those with nearly translucent skin, they can blend in completely. In this post I've collected some of my favorite highlighters that will work for various skin tones!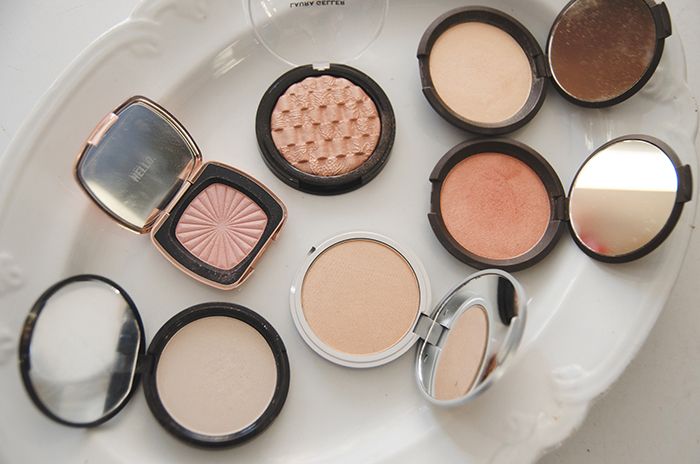 I came across NYX's Illuminator in Ritualistic when I was browsing Ulta, searching for something that wasn't quite as yellow as many of the other highlighters I've found. I'd say it's the most neutral of all my highlighters, definitely leaning a bit more cool than warm. It applies very nicely, looking like a perfect glow on the skin. At $8.99 it's a great price and the least expensive of the six.
Then there's Bare Mineral's Ready Luminizer in the First Kiss. It was a part of a set I ordered from QVC, so unfortunately I do not believe it's available separately. (Dear Bare Mineral's please start selling them!) This one ended my search for a pink toned highlighter. The application is sheer and because of the pink in my skin it blends quite well and can look a bit more natural than some of the other highlighters. Fingers crossed they'll release them in stores in the future!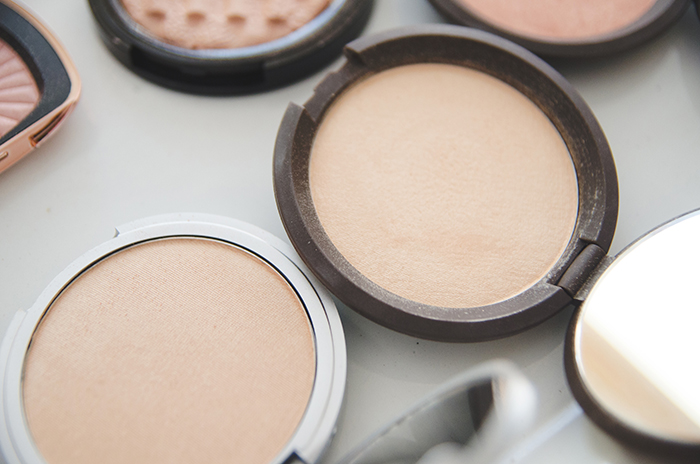 Onto the Becca Shimmering Skin Perfectors. I had heard so much about these and when they finally arrived in my local Ulta I just couldn't pass them up. But neither could anyone else. They were always sold out, specifically the color I coveted most: Moonstone. So I opted instead to try out the newest shade called Rose Gold. It's a gorgeous soft gold color infused with rose tones. The only downside, it doesn't work quite as well as a highlight on my skin, it's more of a blush color, but I highly suggest it if you have a darker skin tone!
So finally, one day I was browsing the Becca section at Ulta and staring longingly at the empty Moonstone spot. I decided to have a look at some of the remaining colors only to find a misplaced item, there it was! It's such a beautiful, silky highlight. It's described as a pale gold and isn't overly yellow on the skin. These are on the pricer side at $38, but I absolutely think they're worth it. You only use such a small amount that they'll last practically forever!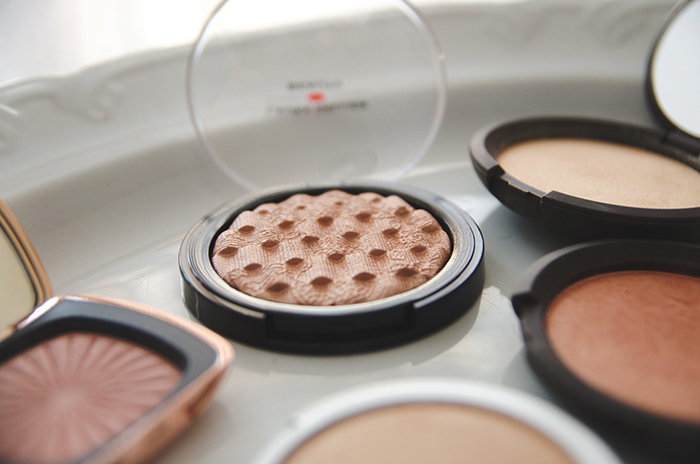 I also received the Laura Geller Baked Gelato Lace Illuminator in Ballerina in a set from QVC. (Forewarning, I'm slightly obsessed with QVC.) This is one of the first products I've ever tried from her line and I really do like it! The presentation is just gorgeous, you almost don't want to use it for fear of ruining the design. It's similar to Becca's Rose Gold in color though I would say it's slightly more gold. While it's somewhat easier to apply sheer than Rose Gold, it's definitely a color that suits me better in the warmer months when I might have a touch of color in my skin.
Last, but certainly not least, The Balm's Mary Lou Manizer. The name, the packaging, I just love it. Then there's the product, it's an extremely pigmented highlight with a golden yellow tone. I only apply a very light dusting and blend it out with my fingers and that keeps it from looking too yellow on my cheeks. Nearly all of my favorite beauty bloggers talked about it so much that it was high on my list of products to try. I picked this up while I was in New York at the Birchbox store for $24, which again is on the higher side, but a little goes very far. Now I finally understand what everyone has been raving about for all this time!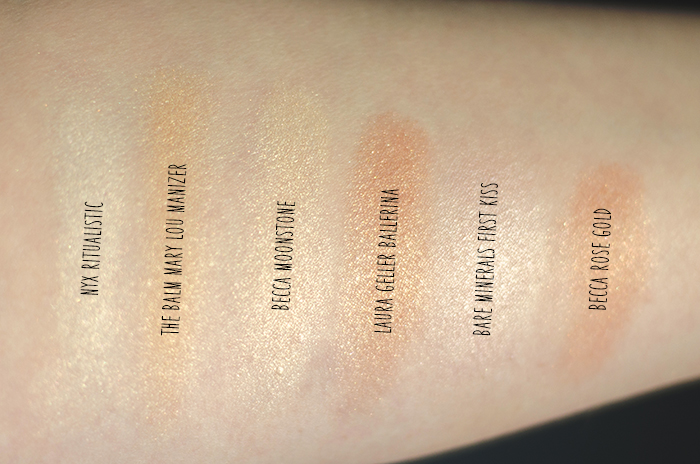 Let me know your favorite highlighters and if there's one I should add to my collection!
Follow me on: Bloglovin – Twitter – Instagram – Facebook – Pinterest