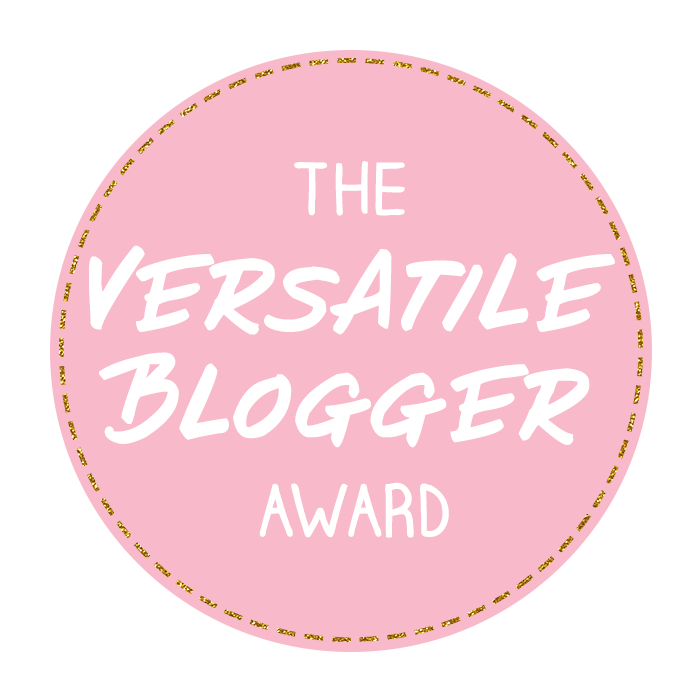 Sorry for the lack of posts these past few days, it was a crazy weekend and I have a cold I just can't seem to get rid of! This post is a little late, but I've so kindly been nominated for the Versatile Blogger Award by the lovely girls at Louie and Coco, Nature of Happiness, Angelina Rose, and Happy Dreamers! Thank you all so much!
The Rules
-Thank the person who gave you this award, and leave a link to their blog
-Tell the person who nominated you 7 things about yourself
-Nominate blogs/bloggers that you've recently discovered or follow regularly
7 Things About Yourself
-I've lived in Ohio my entire life, except for the three months when I lived in London.
-I'm constantly trying to find a way to move back.
-I absolutely love Disney World, I've visited seven times and went to Disneyland Paris once.
-I met the majority of the cast of Full House (minus Mary-Kate and Ashley) in Disney when I was four.
-My favorite films are the Lord of the Rings Trilogy, I used to watch them everyday after I got home from high school and wear the one ring around my neck, yes I'm that cool.
-I love doing ancestry research.
-I nearly broke an ankle running down the steps after my favorite actor Tom Hiddleston told me Happy Christmas on twitter. I would have felt no pain.
Nominees
Gracefully Julia
Chez Stella
Coffee with Ree
Mermaids & Unicorns
A Sprinkle of Cinnamon
New Girl In Toon
Kellie Miyoko
GabriellaLovesxo
Thanks again for the nominations and I hope you're all having a lovely week!
Follow me on: Bloglovin – Twitter – Instagram – Facebook – Pinterest