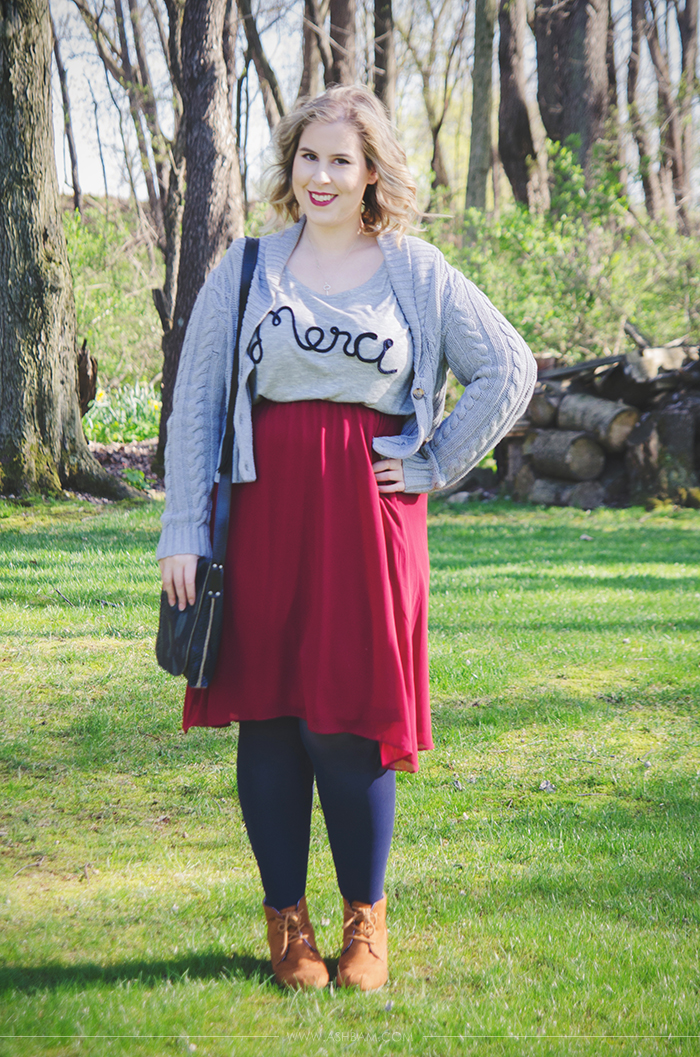 Top: Marshalls, Sweater: Proenza Schouler for Target (A few years ago), Skirt: Forever 21 (Also a few years ago), Navy Tights: Target, Wedges: Cato, Key Necklace: Tiffany's, Bag: B. May (Custom made)
Well it's my birthday today, my "special birthday" as my aunt says: I'm 27 on the 27th! I should have realized that sooner (though I do like to forget how old I am on a regular basis!) I could have planned to be back in London or something! (I also like to forget how broke I am on a regular basis!) So I celebrated my birthday yesterday with a lovely lunch at Miss Molly's Tea Room and spent the rest of the evening with my wonderful family and pups! I thought I'd do my first quick outfit post as well! Hopefully I'll do some more in the future!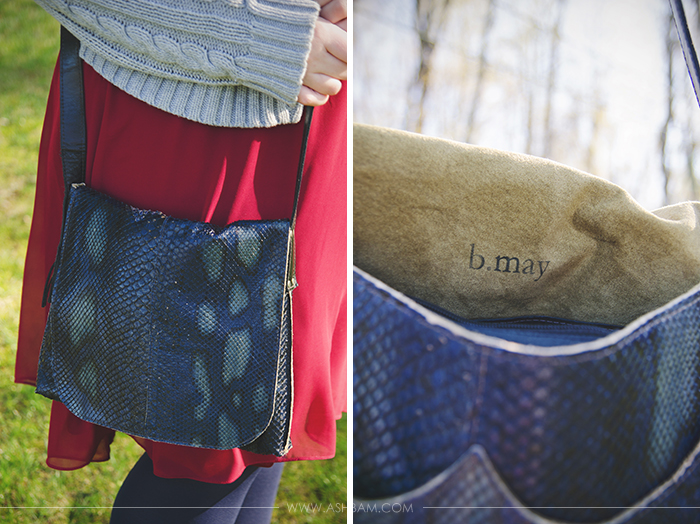 This bag was a gift a while ago from my uncle who had it made for me by the extremely talented B.May. I'm so in love with it, the color is just gorgeous and the quality is stunning. It's such a special piece and I'm so grateful to have it.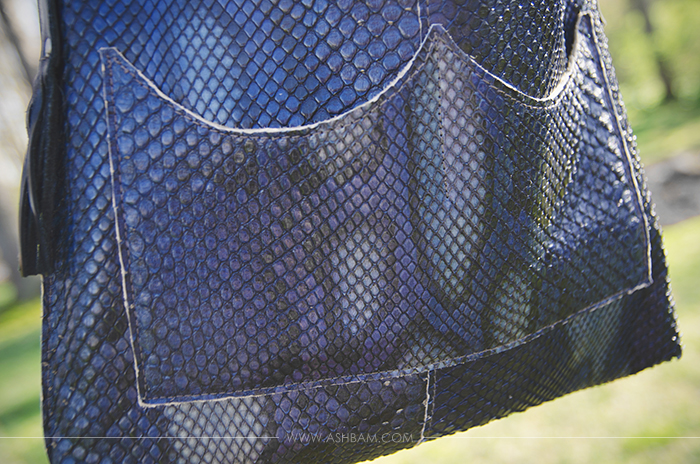 I spotted this shirt at Marshalls the other day just as I was leaving and hurried hopefully back to the dressing rooms, please let it fit. The moment I slipped it on I knew it was perfect! It's so comfy and I'm a sucker for anything French.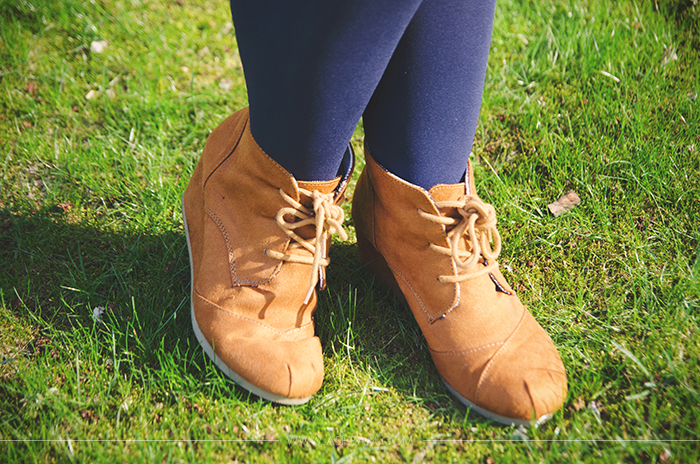 So onto my birthday tea! I had been up to Miss Molly's once before and had such a wonderful time that I knew I wanted to go back for my birthday this year. My mom, aunt and I traveled up to Miss Molly's Tea Room Sunday afternoon for our reservations, which are highly recommended, it can get quite busy!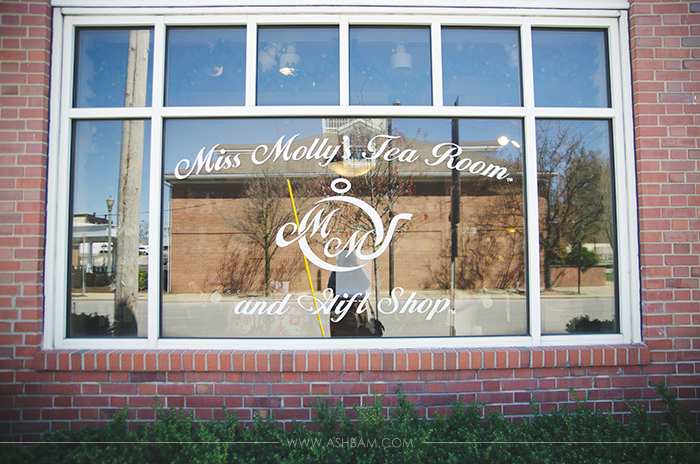 There's a wide selection of teas and a food menu that really makes it hard to decide. As I'm sure you know by now, I love florals, which is one reason I like this place so much, it's covered in florals! I especially love the use of mismatched chairs and tables, it just adds to the charm, plus the Christmas lights and vintage decorations filling the place. There's also a little gift shop at the front with really unique selections (I picked up the cutest business card holder!) and they've recently opened Molly's Closet a cute clothing boutique in the back!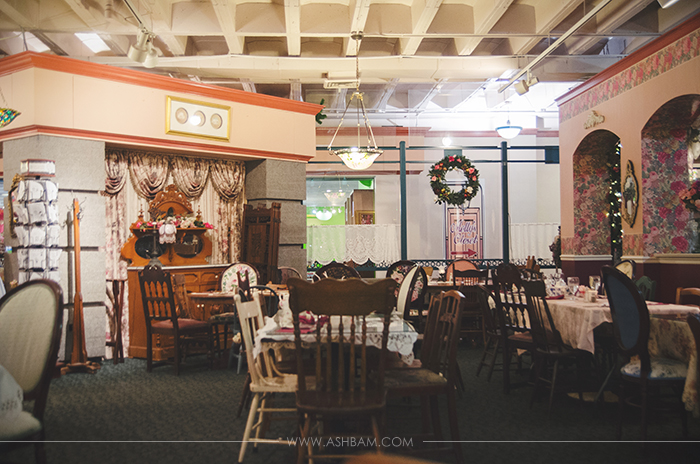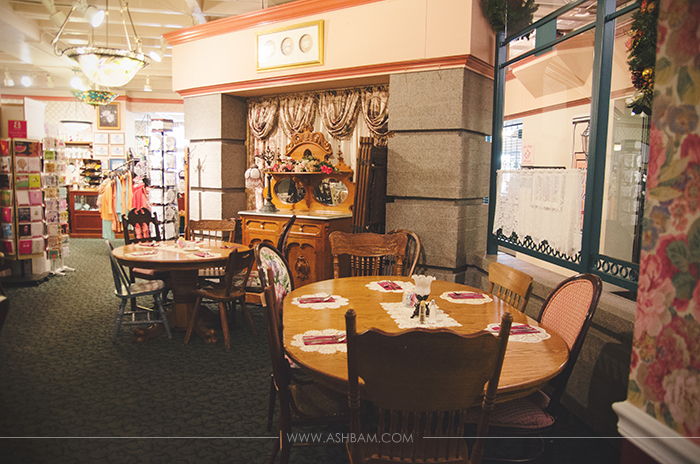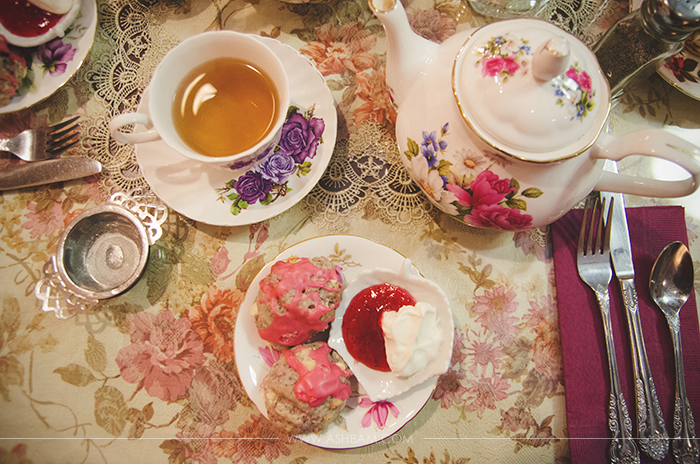 We arrived just in time, we snagged the final three scones of the day. They were raspberry white chocolate and so tasty, though I do wish they were a bit bigger. I chose the raspberry tea while my aunt picked pomegranate and my mom got English breakfast tea. All perfect choices!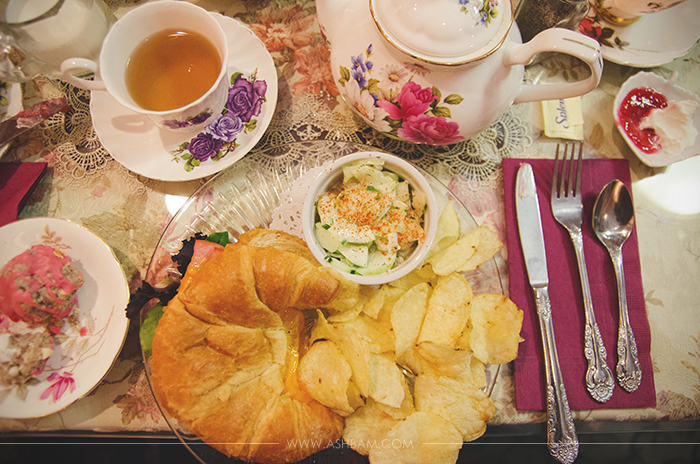 Now onto my meal. I got The Cooper River Croissant: warm ham and cheese on a croissant with cucumber salad and chips. It was simple and delectable and I really wish we could just make another trip back tomorrow!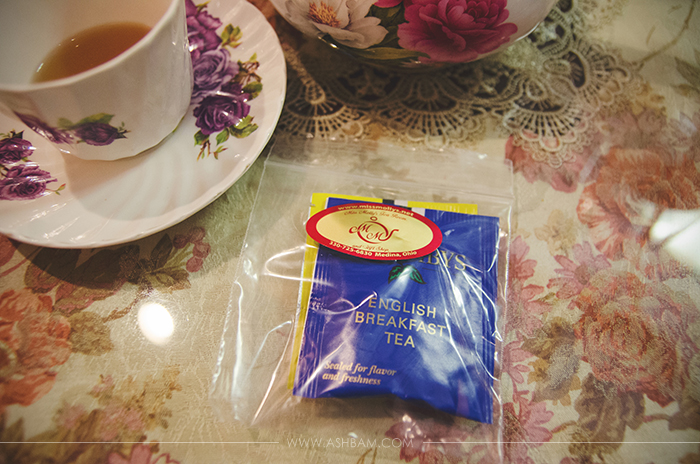 My mom of course told them it was my birthday the next day so they brought me a little plate with whipped cream and M&Ms with a candle on top and two teabags to take home! Another thing I thought was super cute, they took a photo of the three of us to take home! (Unfortunately they ran out of printer paper so they're going to mail it to me!) I highly suggest checking out Miss Molly's Tea Room if you're near Medina, Ohio, or even if you're not! Delicious food, a wonderful atmosphere and a really great selection of teas! It was the perfect birthday treat!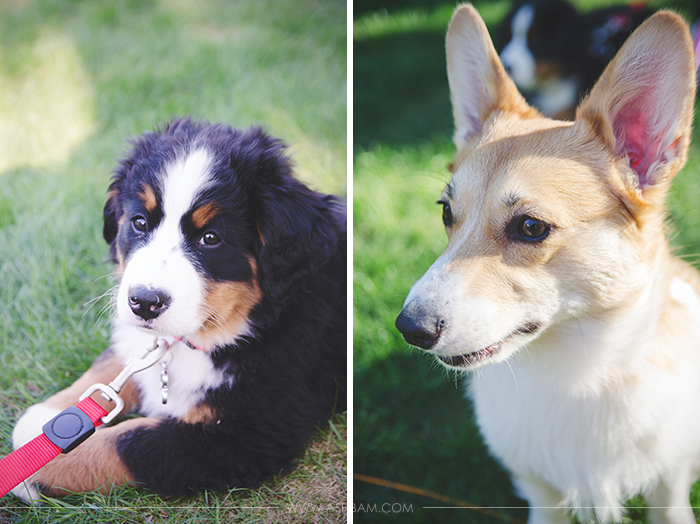 The best part of my day: coming home to these two precious/crazy pups! We played outside for a bit before heading back inside for pizza and ice cream cake! Georgie even helped me blow out my candles! It really was such a lovely day!
I hope you all had a wonderful weekend as well! Sorry for being a bit absent here on the blog lately, it's been crazier than we thought it would be with our new puppy! (We sure were lucky with Georgie, she slept through the whole night when we first brought her home!) So hopefully things will calm down soon and I can finally get back to properly blogging and commenting and all that fun stuff! Have a great Monday everyone!
Follow me on: Bloglovin – Twitter – Instagram – Facebook – Pinterest