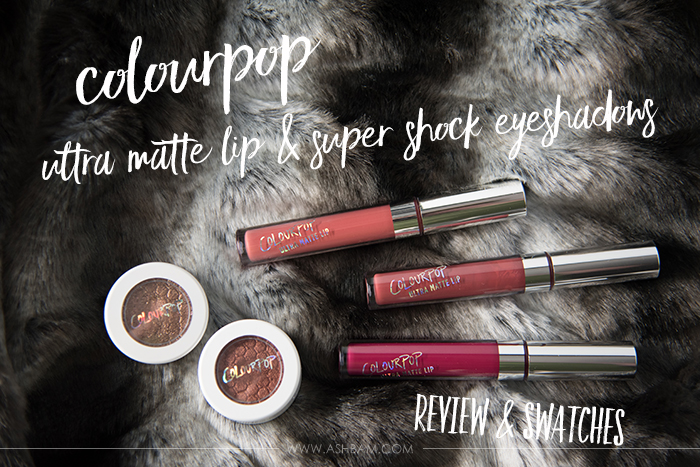 Last week in my What I Got For Christmas post I talked about the small collection of ColourPop my sister got for me. I've had some time to try everything out and I'm definitely a huge fan now! The quality if fantastic and the prices are even better, the liquid lipsticks cost $6 and the shadows are only $5!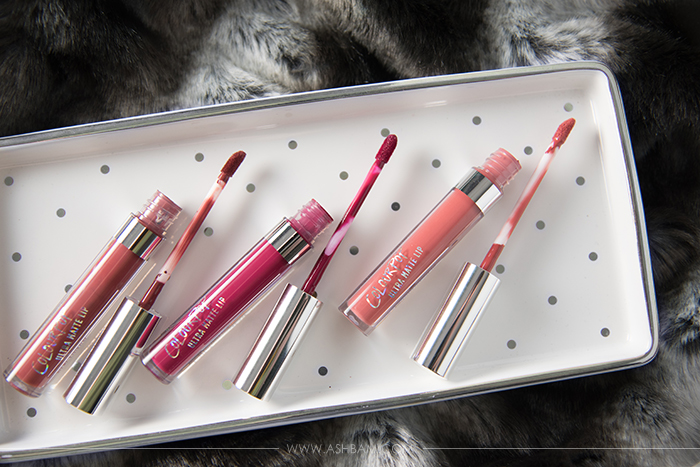 I was so looking forward to the Ultra Matte Lips and they certainly lived up to my expectations. I received three shades: Bumble – a dusty warm terracotta, Tulle – a dusty mauve burgundy and More Better – a deep violet wine. The formula is fantastic and feels very comfortable on the lips. It dries to matte really quickly and is extremely pigmented. Bumble and Tulle applied nicely, but More Better was slightly patchy at first. There's a tiny bit of transfer, but not much. They lasted most of the day, with the center wearing away after dinner, but the majority of the color was still there. The only thing that I wasn't the biggest fan of was the applicator, for some reason it feels really rough on the lips.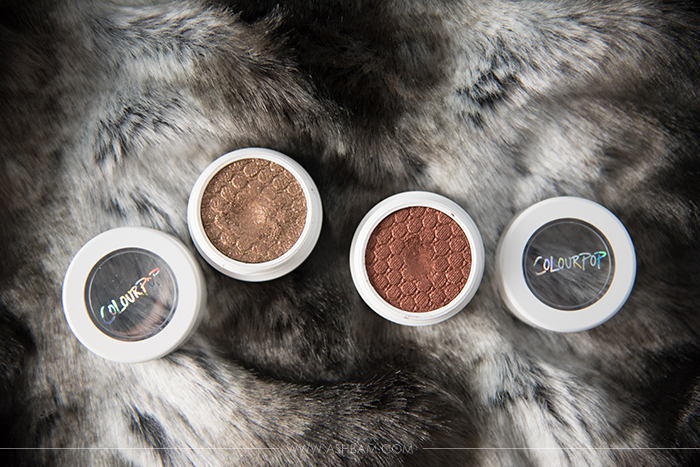 My sister also got me two Super Shock Shadows, Nillionare and Boy Band. To apply these shadows they suggest to use your fingers for the best pay off or a flat, fine tip synthetic brush. They also warn that you have to make sure you close the pots tightly to keep the formula from drying out. Nillionare is a metallic finish warm bronze with gold and purple glitter. The glitter is really chunky in this one, when I tried to apply it with a brush I was only able to pick up the glitter and there was no color pay off. So I highly suggest using your finger for Nillionare. One thing I did notice at the end of the day was that there was quite a bit of fall out of glitter under my eye. Boy Band is a red copper in an ultra metallic finish and it's absolutely gorgeous. I was able to use a brush with it, but of course if you want a bolder look you'd use your fingers. At the end of the day this one did crease some, but I do have rather oily lids so I kind of expected it. Overall I absolutely loved these, they're so creamy and I've never really tried anything like them, I can't wait to try some more!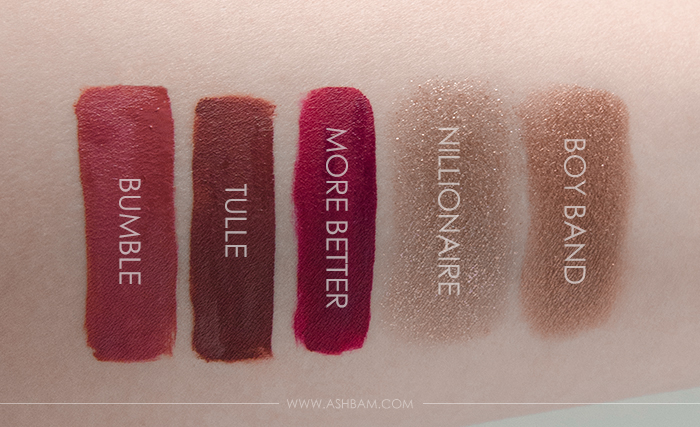 ColourPop has quickly become one of my favorite brands at such an affordable price! The quality is better than some more expensive brands I've tried and there's a great range of options. I'll definitely be picking up more from them in the future!
Which ColourPop shades are your favorites?
Follow me on: Bloglovin – Twitter – Instagram – Facebook – Pinterest