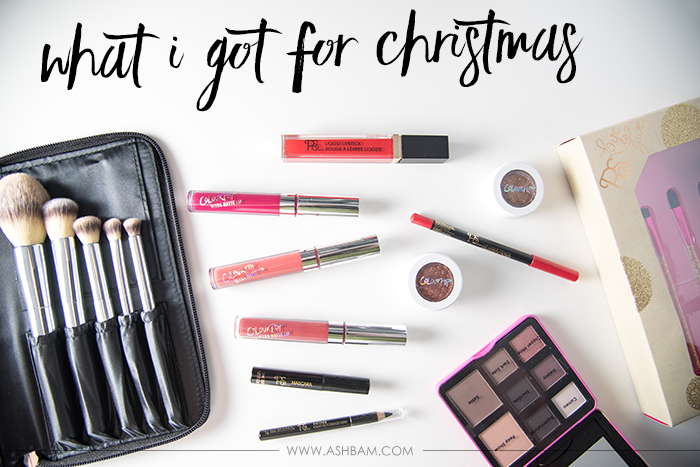 Happy Monday everyone! So I've decided with the new year I'm going to attempt to change up my posting schedule a bit! I'm planning to post Monday through Saturday and take Sunday's off! (Though that's probably when I'll end up photographing everything!) Fingers crossed I can keep this up for a while, I'm really trying to get organized this year. So wish me luck! :) I thought I'd start out with a quick what I got for Christmas post! I don't have any in-depth reviews of anything yet, but I will be posting those later on as I use everything! Even though I didn't get too much, I figured I'd stick to just photographing the beauty products. My biggest gift this year was a GoPro which I'm so excited about, I can't wait to use it with our puppies!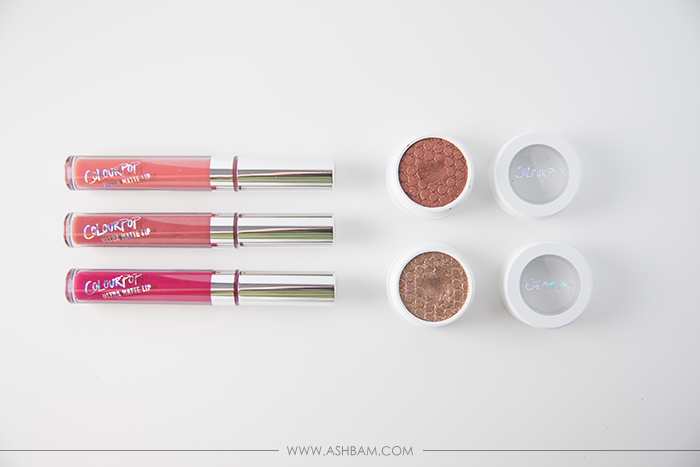 My Christmas list contained quite a lot of ColourPop, so my sister so kindly got a few things for me. I've been dying to try something from the brand for a while now and I was so thrilled. I actually have used all of these already and let me tell you, they've definitely lived up to the hype! She got me three Ultra Matte Lips in Bumble, Tulle and More Better and they're just so good! She also got me the Super Shock Eyeshadows in Boy Band and Nillionaire, which are such gorgeous shades! Look out for that review in the next couple weeks!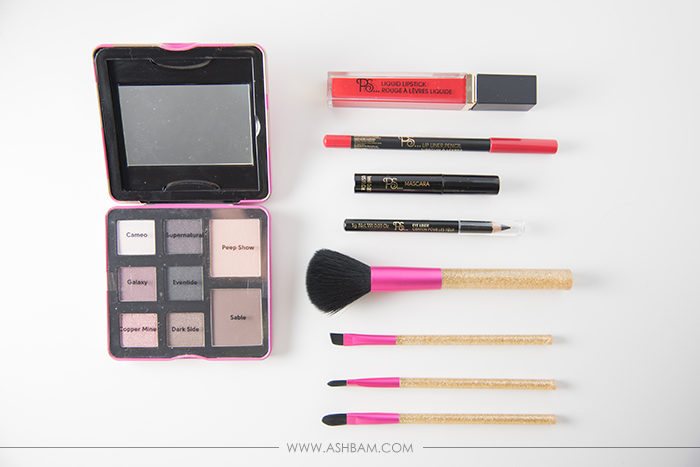 My sister also decided to pick up a small collection from the beauty range at the new Primark store in Boston. She knows I love to try as many different brands as I can so she tried to get a variety of pieces for me to test out. I haven't had a chance to use anything yet, but I did swatch the eyeshadows. The powder is a little rough and it takes some building up, but the colors are lovely. And the brushes are just too cute with the pink and gold glitter, two of my favorite things! The liquid lipstick seems quite interesting, the applicator looks to be an actual brush. She also got me a red lip liner, black eyeliner and a mini mascara. I'll definitely be reviewing them in the future!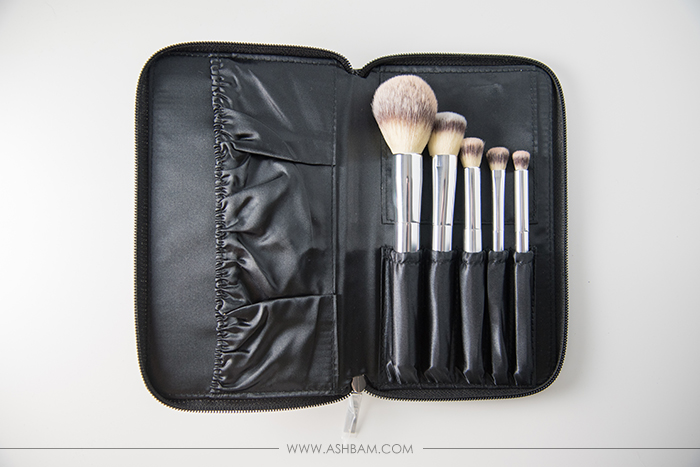 Lastly my wonderful Aunt picked up the It Cosmetics Your Beautiful Basics Airbrush 101 Set. It Cosmetics truly have some of the softest brushes and I have a few already. This set contains Airbrush Powder, Foundation, Concealer, Shadow and Crease brushes. The quality of the handles feel slightly cheaper than the others I have, but still the brush hairs themselves are so soft. I've used some already and found the concealer brush is the perfect size for wiping away powder after doing some baking! Yep, I've been sucked into that trend and kind of love it!
Well I'd love to know what you got for Christmas! Let me know down in the comments!
Follow me on: Bloglovin – Twitter – Instagram – Facebook – Pinterest