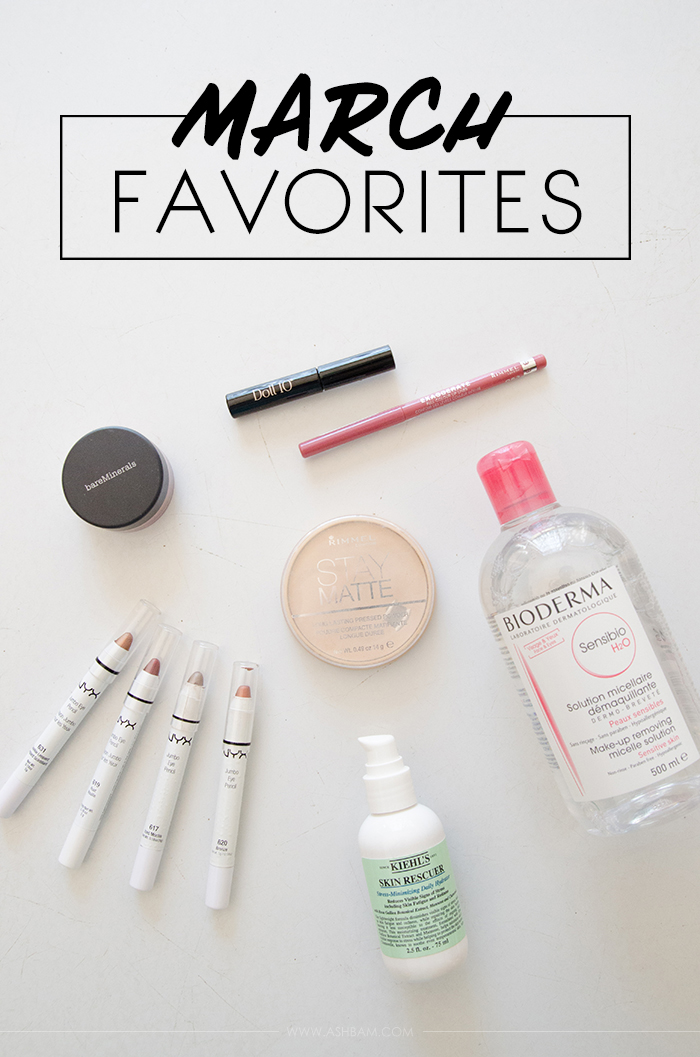 I'll be cliche and say it, this month has flown by! I feel like I was sick for most of it unfortunately. Spring seemed as if it was nearly here, but the snow came back this week. Fingers crossed April will be warmer. Really all I want are 60s and 70s, nothing more, is that so much to ask? Plus it's my birthday month, so I'm hoping at least for at least one sunny day!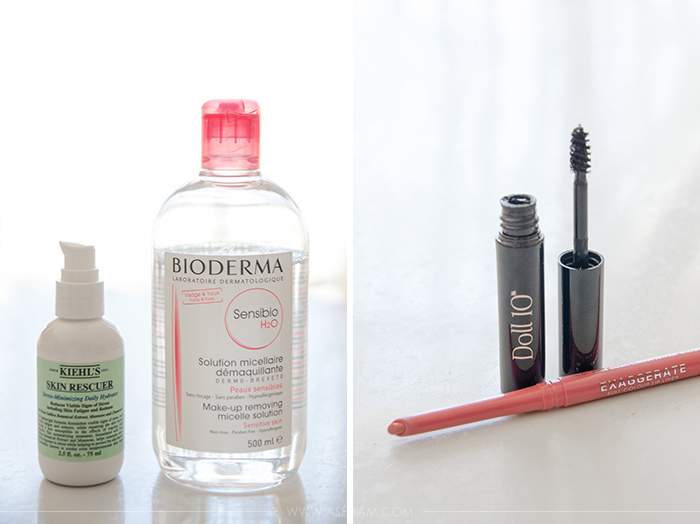 Kiehl's Skin Rescuer – Anti-Stress Redness Relief Facial Moisturizer: First off is something I've had for a while, but just started using again recently. I use this every morning, it's light and perfect for the day time. While I'm not sure if it's really reducing the signs of stress as it claims, I just think it has a refreshing feel on the skin. Also love that it comes in a pump!
Bioderma: I recently did a review on this cult product and really I love it. It makes taking off my makeup at night a breeze! Check out my review here!
Doll 10 Defining Mascara 360: I got this mini mascara before Christmas in a set from QVC. For some reason I had stopped wearing mascara on my bottom lashes, I think maybe to keep from getting smudges under my eyes. But this mascara, made specifically for the bottom lashes, has changed that. The brush is the perfect size and throughout the day there's no smudging. I just always make sure to wipe off the excess mascara on a tissue before applying and there you have the perfect bottom lash mascara!
Rimmel Exaggerate Lipliner in Eastend Snob: I had heard about this lip liner through Amelia Liana, who said it was a dupe for the Charlotte Tilbury lipliner in Pillow Talk. It's pretty much my lips but better, just a little darker and it's perfect to wear underneath basically any lip color. I wouldn't exactly wear this on it's own, it is a bit drying, but it really does a great job of helping your lipstick stay in place longer.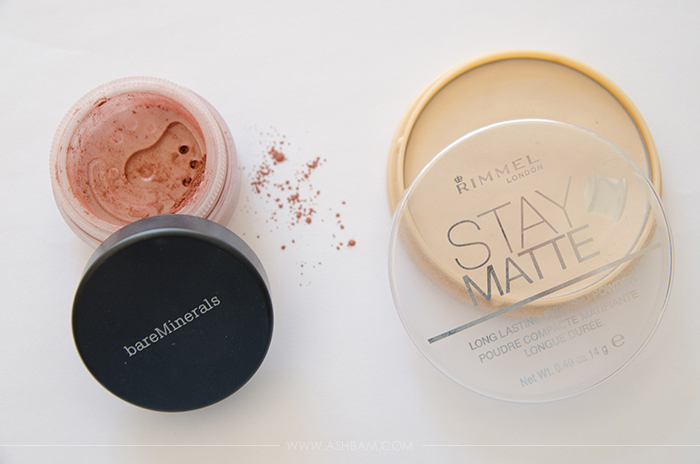 Bare Minerals Blush in Thistle: I had been searching for a more neutral blush for quite some time and when I spotted Thistle I knew I had to try it. It's a really beautiful color, described as rose sand. I like that while it is quite neutral there is still that natural pink to it. I've used it practically every day for the past couple weeks.
Rimmel Stay Matte: I am so thankful I gave this powder a try. The product I was using before was frustrating, it was the Stila Set & Correct Baked Powder and you have to grind the powder to use it. Well I really liked it, but once you used so much you had to push down on the shaver to get the product that was left. Eventually you can see that there's still powder there, but you can't use it. So I decided to pick up this much less expensive option and I haven't looked back. I have it in transparent and it's the perfect setting powder. I definitely do have to reapply it later in the day if I'm doing anything in the evening and want to stay matte, but it lasts me all through work. I highly suggest this if you're looking for a new setting powder!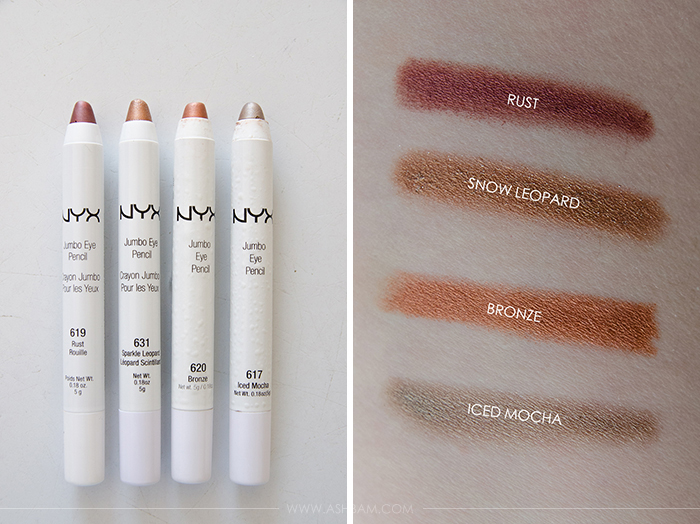 NYX Jumbo Eye Pencils in Rust, Snow Leopard, Bronze & Iced Mocha: This month has been full of "do I have to get up now?" days. So these eye pencils really come in handy when you've pressed the snooze button a few too many times. They blend wonderfully and last all day. I searched everywhere for Bronze and managed to find it in my local Ulta. There wasn't even a spot for it (I'm assuming the color was discontinued, but why? It's just gorgeous!) and it had been smushed into the cap, but I didn't even care. I think I'll be picking up a few more of these, for all those too early mornings!
 So what were your favorites this month?
Follow me on: Bloglovin – Twitter – Instagram – Facebook – Pinterest