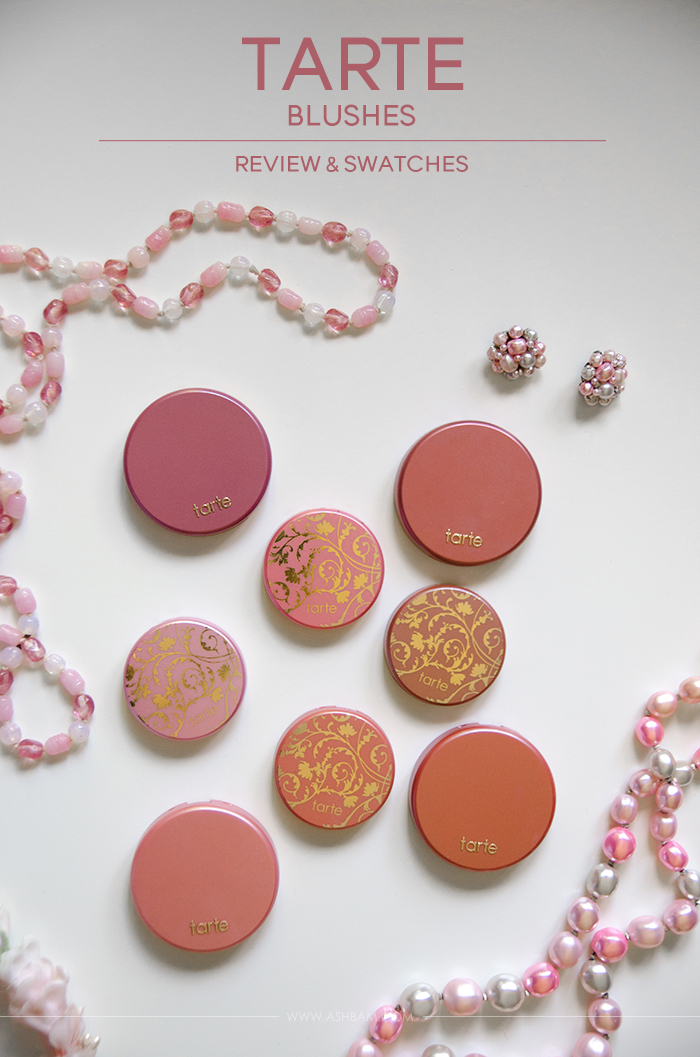 I'm a blush girl. It's sort of become a necessity, otherwise I look like I haven't seen the sunlight for a few years. I swear I do go outside, I just like to protect my skin! Anyway, I'm a huge fan of Tarte in general. I love their products and their packaging is always gorgeous. If I know I'm going to have a particularly long day I most likely will reach for a Tarte Amazonian Clay 12-Hour Wear Blush. I just know they're going to last through pretty much everything.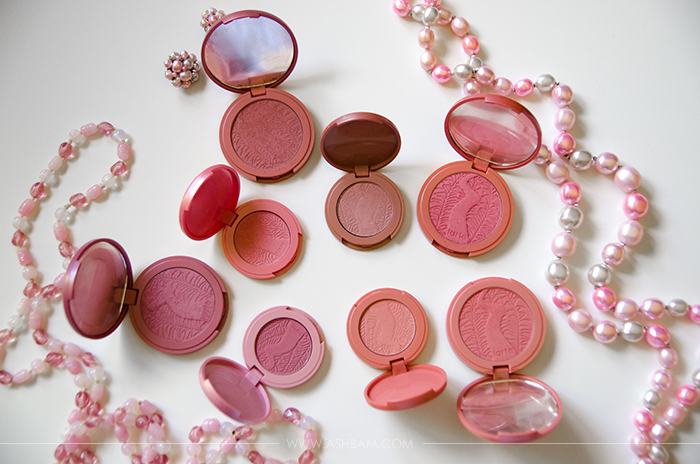 Unfortunately I purchased all of my current blushes in holiday sets from QVC and Ulta so I don't think these particular shades are still available. But lets talk about the formula shall we? These apply beautifully. The texture is super smooth and it contains Amazonian clay, as the name would suggest, which helps with it's longevity and balances the oils in your skin while still keeping it moisturized. There's also Vitamin E which acts as an anti-inflammatory emollient and antioxidant, as well as mineral pigments which soothe and soften the skin. They're all quite pigmented so you'll want a lighter hand, though if you do happen to go overboard they are easy to blend out. The only downside is that they retail at $28, but that's what's so great about the holiday sets, they're great value for the money!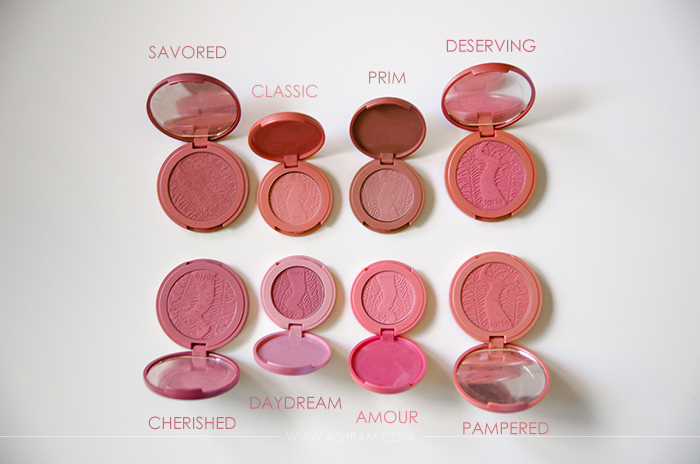 The shades I have are: Savored (golden rose), Classic (soft apricot pink), Prim (plum nude), Deserving (rose bronze), Cherished (golden coral), Daydream (rosy pink), Amour (candy pink) and Pampered (soft melon). I think Prim is one of my favorites, it's just perfect for everyday when you want something more neutral. Great with a red lip as well! Plus the smaller packaging is so pretty and perfect for travel.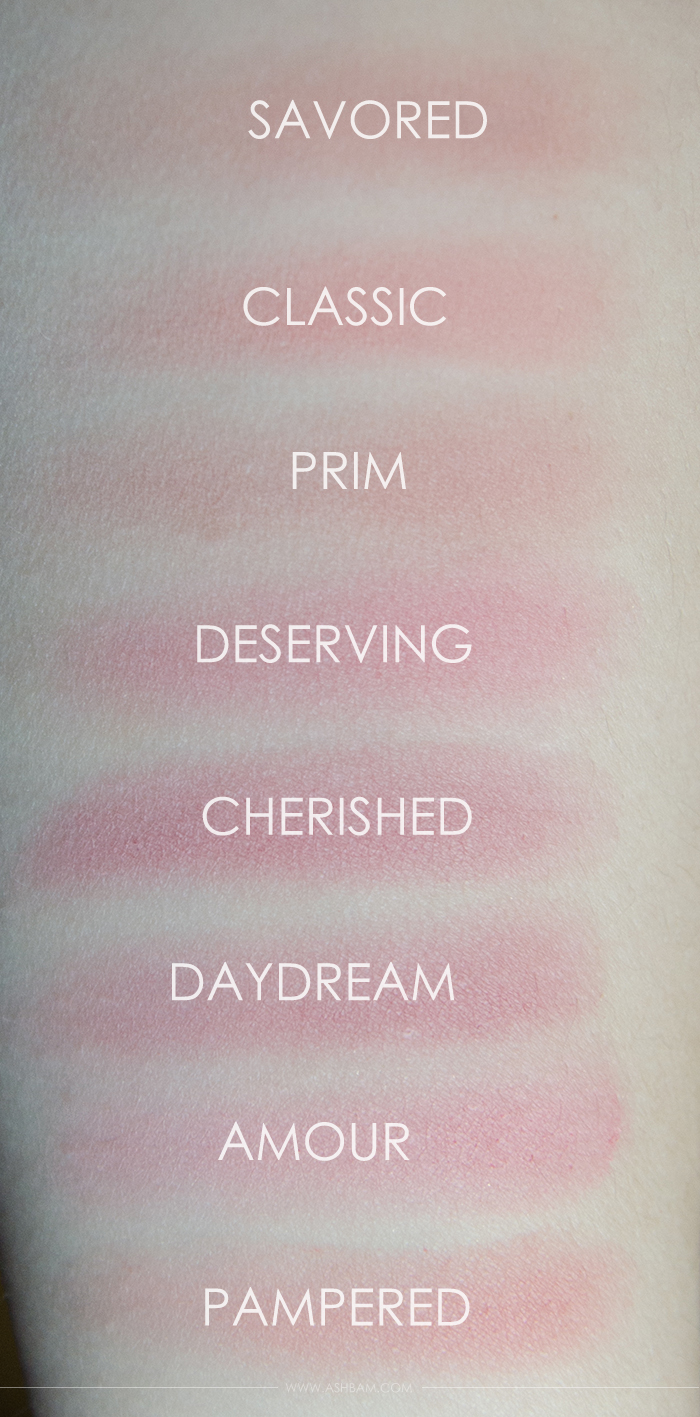 My mom just sent out a text last night reminding everyone it's only four months until Christmas…better start saving for all the Tarte holiday sets now!
What's your holy grail brand for blush? Or if you're a Tarte Cosmetics lover too, what's your favorite shade?
Follow me on: Bloglovin – Twitter – Instagram – Facebook – Pinterest