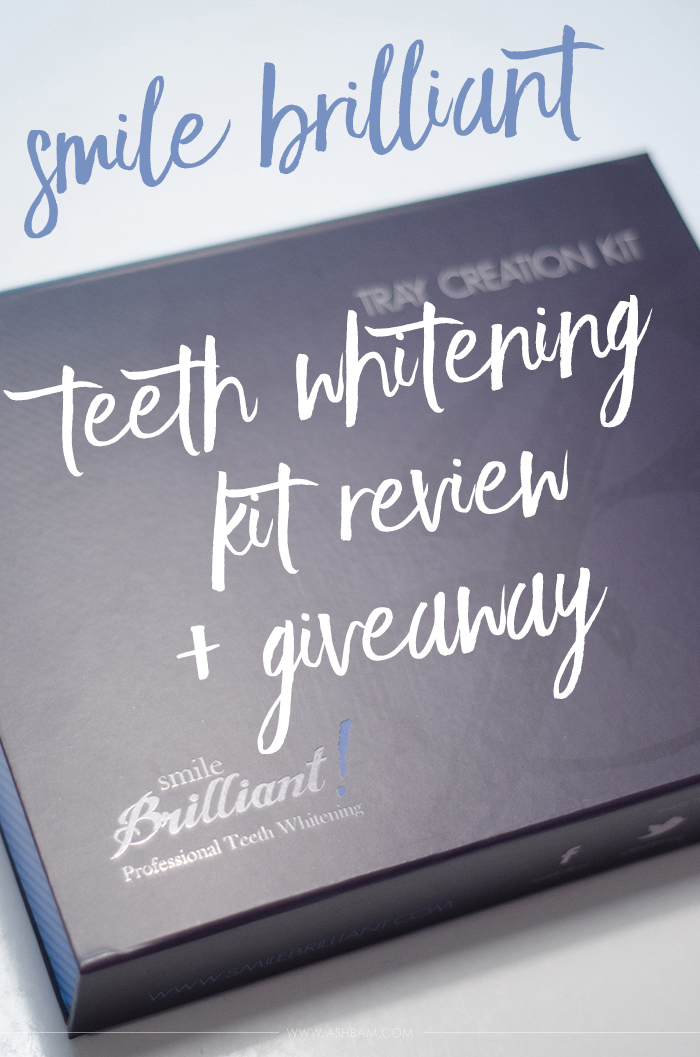 Sponsored Post
When Smile Brilliant reached out to me about trying their teeth whitening kit I was thrilled. I had been wanting to whiten my teeth for quite some time but after a bad experience with some white stripes I kept putting it off. My teeth became so sensitive I could hardly stand it, I had to quit after only a few tries. Once I found out Smile Brilliant had desensitizing gel to use after the whitening process I knew I might have a better chance with them! Not to mention the fact that instead of placing generic strips onto your teeth which easily slide off, you would have trays made especially for your teeth!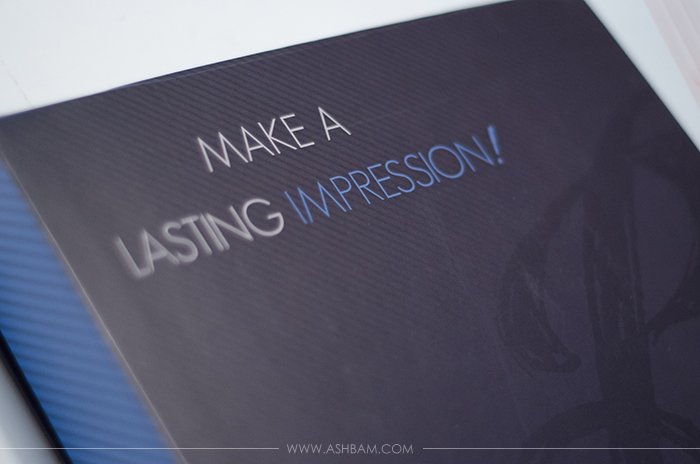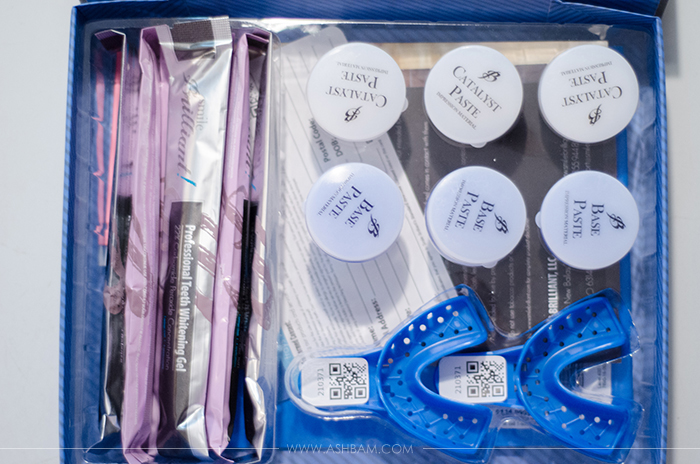 Smile Brilliant works to remove stains and get your teeth close to their natural color. They send you a kit to be able to make your own impressions, which you then mail back to them and they will create your custom whitening trays. The kit contains three catalyst and base pastes, three whitening gel syringes, three desensitizing gel syringes and two trays. Before Smile Brilliant custom trays were only available at the dentist for $500+!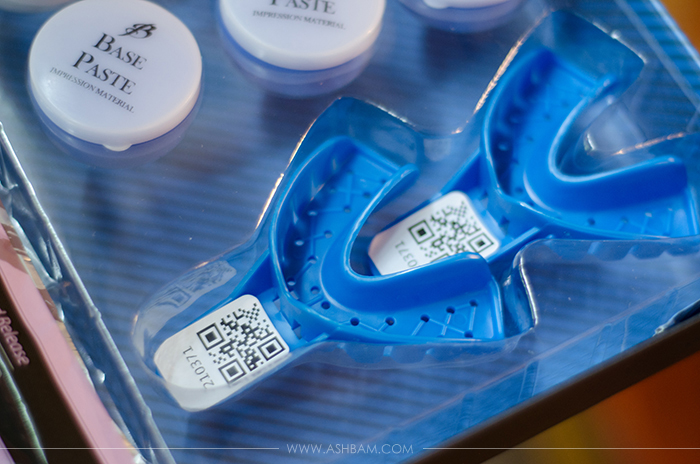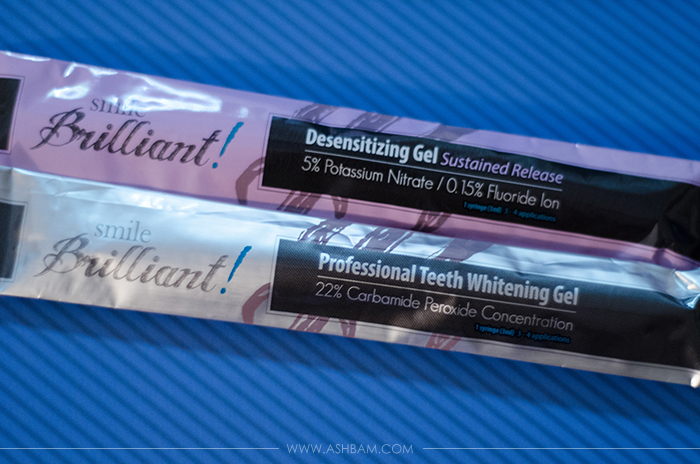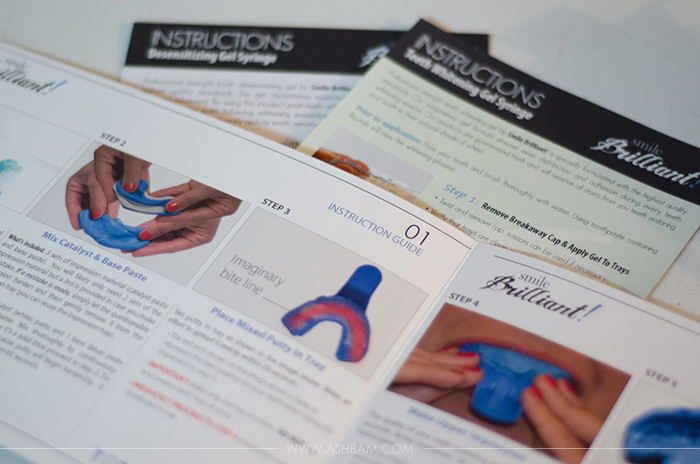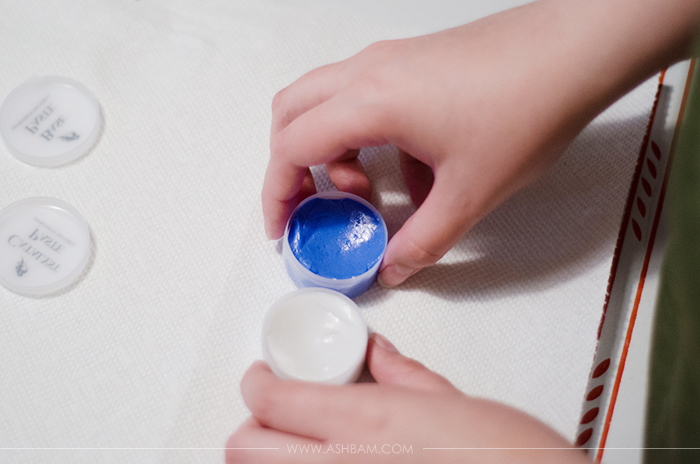 My kit arrived quickly, only taking a few days. I was so excited to try it out! First of all I started by making sure to thoroughly brush and floss. I then sat down with the kit, some paper towels and a glass of water as they suggested. Next I took one catalyst paste and one base paste and mixed them quickly until I could no longer see the white. Quickly being the key word here! If you don't do it fast enough the paste will harden and you won't be able to make your trays properly. My first try was unsuccessful, I just didn't move fast enough and couldn't get my teeth pressed completely into the past. (I'll admit it though, I do have rather large teeth!) Thankfully they give you extra! Once it's mixed I put it into the tray and got ready to place my teeth into the paste, being careful not to get too close to the sides or make holes in the paste. I also made sure the material was covering my gums and did not move the tray around at all for about 2 minutes. Once the trays were done I waited at least half an hour before I placed them into the prepaid mailer.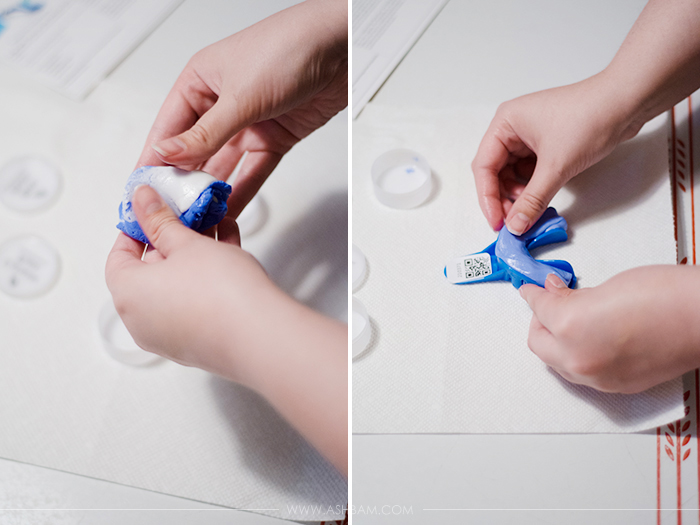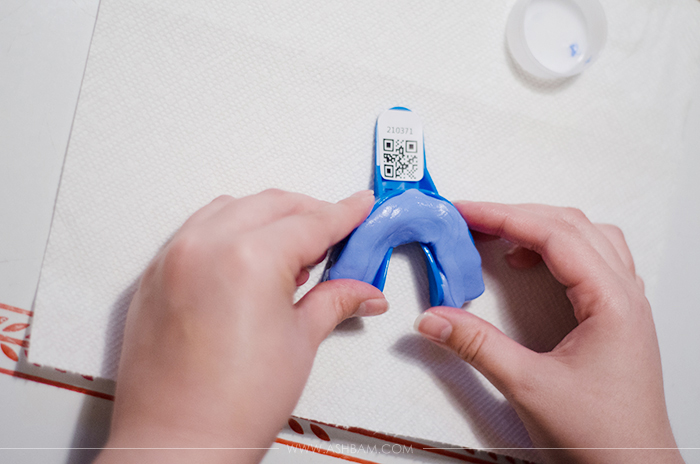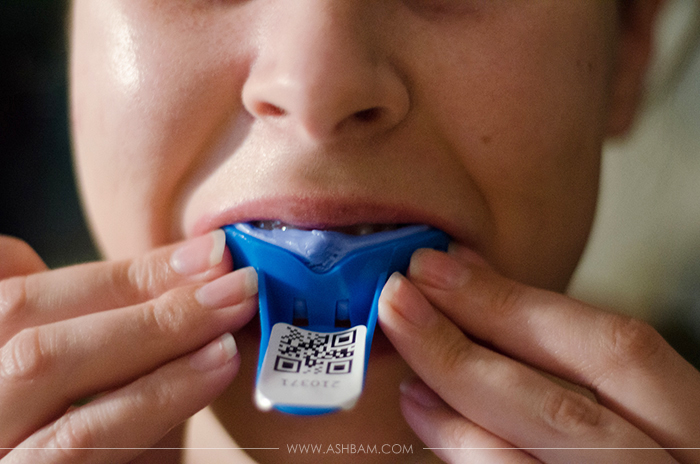 I mailed them out the next day and once again the turn around time was quite short, only about a week. I did a bit of research before starting and noticed on Youtube that a lot of people were using the desensitizing gel before whitening instead of the other way around. Technically the correct way to use it is to use the whitening gel first since you are not supposed to rinse off the desensitizing gel.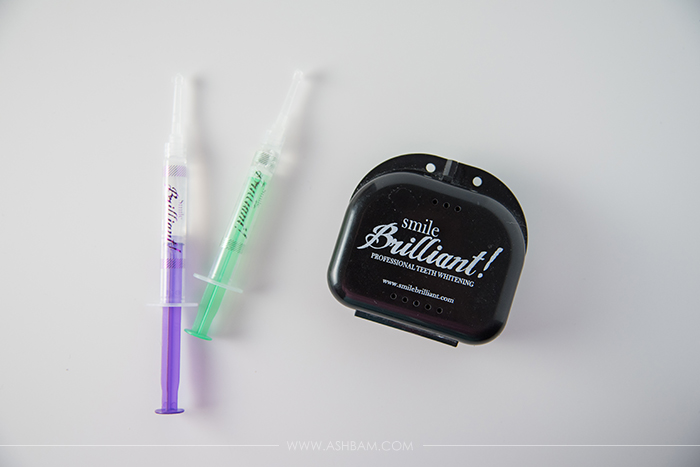 When starting the whitening process I placed a thin line of the whitening gel into my trays. Before putting them in tried to get my teeth as dry as possible. You can leave your whitening trays in anywhere from 15 minutes to 3 hours. I decided to start out with a 30 minutes at first. Once the time was up I rinsed out my mouth and the trays completely.
Now it's time for the desensitizing gel. Again I made sure the trays were dry before applying the gel. One thing I noticed with this gel is that it comes out of the syringe much faster so just be careful of that or you'll end up using too much. I kept the desensitizing gel in for 10 minutes (can be done for 5-15 minutes) and when I was finished, spit out the remaining gel but did not rinse my mouth. They say that constant saliva contact to the teeth is necessary for the finalization of the process. After the entire process you shouldn't eat or drink for at least 30 minutes, but I suggest just doing this at night before bed so you don't have to worry about that!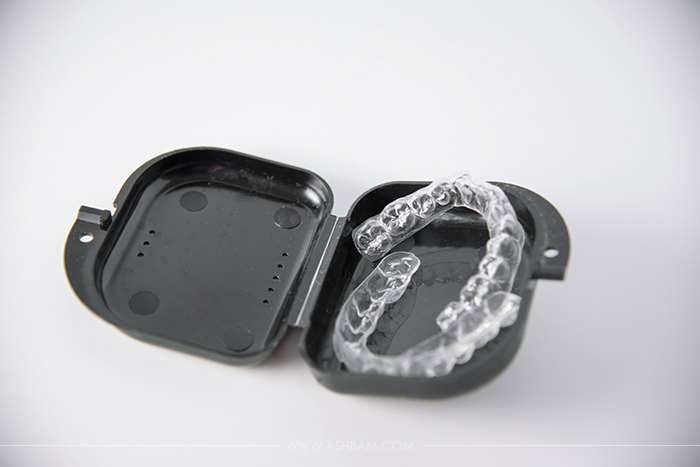 It wasn't until about a week or so into my treatments that my teeth started to get slightly sensitive. I decided to whiten every other day and that definitely helped. I eventually spoke with Smile Brilliant and they suggested doing the desensitizing gel before and after for 15 minutes to help even more.

As you can tell by the photos my teeth whitening wasn't too dramatic. I don't drink coffee or wine or things that would really stain my teeth so there wasn't too much built up. But it really brought down the yellow parts of my teeth and made them more of an even color. Also it may be a little strange but one of the biggest ways I can tell that my teeth have improved is when I wear pink lipsticks. I've always had an issue with pinks because they would make my teeth look too yellow, but that's no longer the case and I love it! (Ah just another way to justify my lipstick addiction!) Overall I was really happy with my results and just how easy and fun it was to create my own trays. It was such an interesting process and if you've ever tried at home whitening and been unhappy I highly suggest checking Smile Brilliant out! (You can find even more reviews and testimonials here!)
Giveaway
Seeing as I was so happy with my experience I wanted to give a chance to one of my readers to win a whitening kit as well! Here are all the details and rules:
Prize: $139.95 store credit which is equal to Teeth Whitening Trays + 3 whitening gel syringes and 3 desensitizing gel syringes or the Teeth Whitening Trays + 6 whitening gel syringes. You can change or add things as you'd like on the site, but that will be at an additional cost. You will be given a code to use a checkout if you are chosen! Open international as well! (If outside the US you would have to pay the shipping cost for sending the impressions back to Smile Brilliant.)
Rules: To enter the giveaway click on this link to the Smile Brilliant website to enter your name and email! Once you've done that please leave a comment down below telling me you've entered! The giveaway will be closed two weeks from today!
Thanks so much and good luck!
-SPONSORED POST-
Disclosure: This post is sponsored by Smile Brilliant. I received a free kit for the purpose of this review. All opinions are my own and not influenced in any way.
Follow me on: Bloglovin – Twitter – Instagram – Facebook – Pinterest
Follow Smile Brilliant on: Twitter – Instagram – Facebook